[et_pb_dcsbcm_divi_breadcrumbs_module hide_homebreadcrumb="off" homebreadcrumbtext="Home" separator="sep-raquo" hide_currentbreadcrumb="off" homebreadcrumborientation="left" _builder_version="3.8″ fontsbreadcrumbs_font="Lato||||||||" fontsbreadcrumbs_text_color="#000000″ fontsbreadcrumbs_font_size="15px" fontsbreadcrumbs_line_height="16px" fontsseperator_font="||||||||" fontsbreadcrumblinks_font="||||||||" fontsbreadcrumblinks_text_color="#2567cf" custom_margin="25px|||" custom_margin_phone="30px|||" custom_margin_last_edited="off|desktop" custom_css_main_element="font-family: Helvetica Regular;" disabled="on" global_module="3641″ saved_tabs="all"][/et_pb_dcsbcm_divi_breadcrumbs_module]
LA Lakers vs. Houston Rockets Pick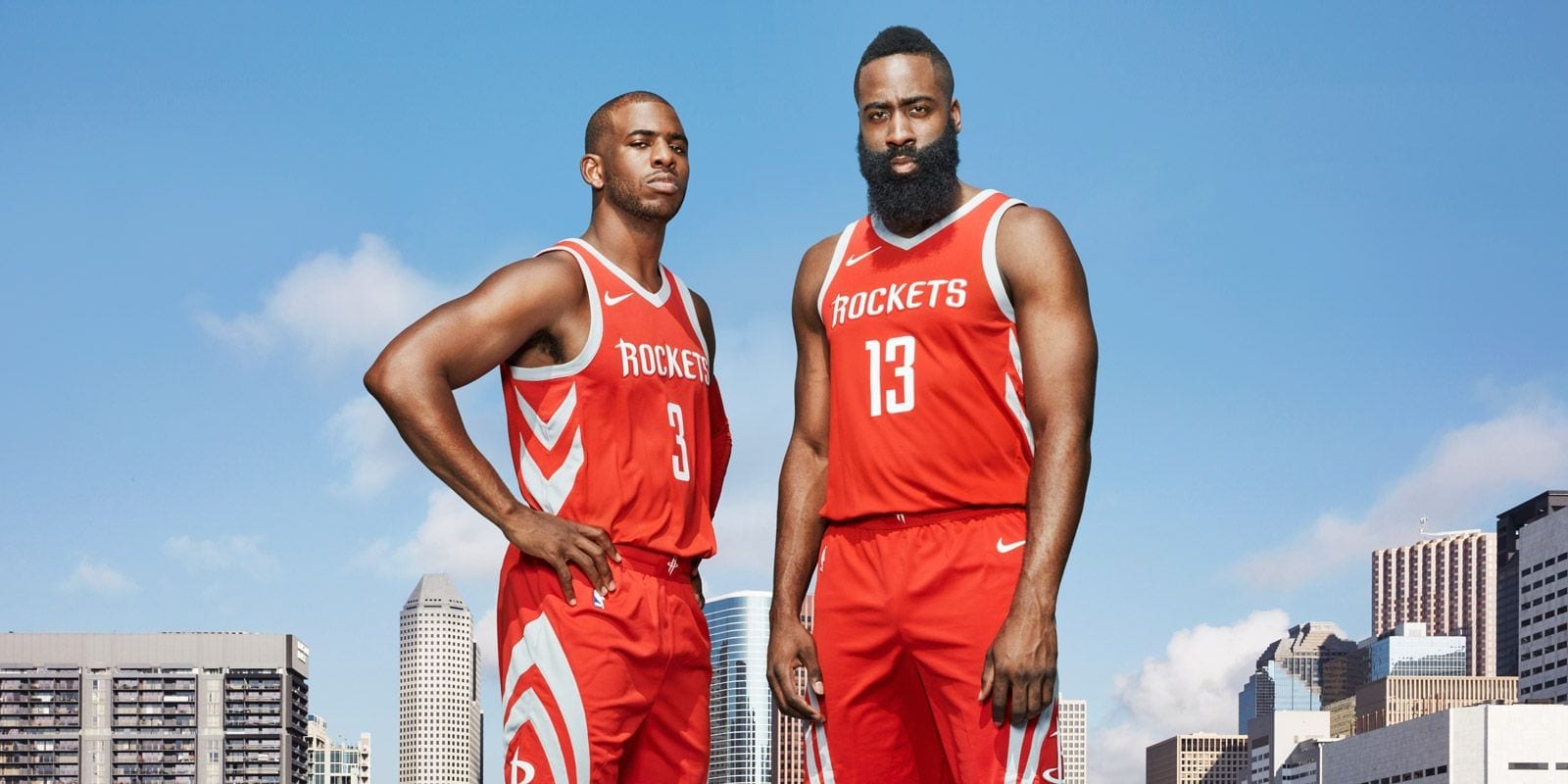 LA Lakers (25-21, 20-25-1 ATS) vs. Houston Rockets (25-19, 22-21-1 ATS)
When: Saturday, January 19th, 2019 – 8:30 pm ET
Where: Toyota Center – Houston, TX
TV: ABC
By: Kyle Cash, NBA Basketball Handicapper, Predictem.com
Point Spread: LAL +7/HOU -7
Total: 225.5
Last Night in the NBA
Yea, I'll go ahead and take responsibility for the L on that one. I like to think that I watch the NBA for a living, and yet I completely neglected to mention that last night was Boogie Cousins' first game in a Warriors game. While I maintain that the late Lou Will scratch probably hurt our chances at a W, I'll concede that the optics of my pick were not great. The Warriors don't need Boogie! Let Steph be Steph!
Elsewhere in the NBA, Kyrie took a break from patronizing his teammates to hunt the Grizzlies, the Jazz and Spurs continued their upward surges, and D'Angelo Russell three his hat in the ring for a potential All-Star spot. Crazily enough, it's not outside of the realm of possibility in the East.
To reinvigorate our bankroll prior to the big NFL Sunday, let's roll over our UVA-Duke winnings (if you bet on the Wahoos) to tonight's ABC match-up between the Los Angeles Lakers and the Houston Rockets. Against a LeBron-less team, the Rockets are currently favored by 7 points with the total set to a simmering 225.5 points. Harden has over/under 20% of those points. Yes or no?
Come Home, King
It's been a long, cold winter in Los Angeles. As the stories go, the skies literally wept last weekend when the Lakers lost a home game to the Cleveland Cavaliers, but they rebounded nicely with a Kyle Cash-killing win in Oklahoma City. The main problem with the Lakers is that the majority of their players are not good at basketball. Lonzo and Ingram alternate between looking like NBA role players and G-League All-Stars, Kuzma is about as consistent as O.J. Simpson's alibi, and the rest of the guys rely on LeBron to get them buckets. If Ivica Zubac goes 12-14 again, I like the Lakers' chances. Where exactly can I short that again? Asking for a friend.
Virginia Visits Duke! Free Basketball Pick
The Lakers haven't been a great team without their fearless leader, but they have at least been feisty at times. To keep this one close, the Lakers will need a repeat performance from their ancillary talent. Without a consistent night-to-night star, it becomes a "sum is greater than the parts" team, and they'll need every ounce of offense they can get.
Defensively, there may be reasons for optimism. In his lanky frame, Lonzo has become a competent on-ball defender, and his length may be able to offset some of Harden's wizardry. Josh Hart and KCP can get the job done when called upon, and the Tyson Chandler-JaVale McGee is at least scary enough to make some of Harden's pitiful teammates think twice about driving the lane. As long as Harden doesn't have another out-of-body experience, the Lakers may be able to stay close enough to strike.
Get Hard-en
I have pontificated in this very column many times before about my appreciation for a free-flowing, pass-heavy offense that spreads the love and creates perfect basketball chemistry. But James Harden and his willingness to absorb all offensive duties has been, quite frankly, otherworldly. Between his step-back 3s, foul-drawing and straight-line finishes in traffic, he's using north of 40% of Houston's possessions while maintaining his elite efficiency. I have serious, serious doubts about the long-term potential about a team so reliant on one player, but for now, I'm just going to sit back and enjoy the ride. When he breaks down in the playoffs again, don't say I didn't tel you so.
NFC Total Prediction: Rams versus Saints!
Until that time, there's plenty to love about how the Rockets are currently playing. Daryl Morey and Mike D'Antoni have realized two things in their current, decimated form: 1) Harden should make every basketball decision for them and 2) 3s are definitely worth more than 2s. I'm not entirely sure what is an unrealistic number of 3s for Houston to attempt in a game, but in a pace-up game versus a team missing their best player, the Rockets might be poised for take off. With high volume 3-point shooting comes high variance, and the Rockets are just as likely to shoot themselves out of this game as they are to blow the doors off of the visitors. Given their current form, I'm inclined to lean towards the latter scenario. Translation: hold on to your hats, Lakers fans.
Best Bet
As I just said, the Rockets do not impress me as much as they do the average fan. Harden's garish box scores are as impressive as I've ever seen, but their ability to generate points starts and ends with him. If he slips even 10%, Houston may suddenly find themselves in a predicament, and we may be left with a -7 ticket on a team shooting 10-for-75 from 3. But against this crappy Lakers team, I'm going to tell you that I am willing to take that risk. In their home arena on national television, I trust that the Rockets and Harden have one more all-time shooting performance left in their bones for the month. Hopefully, they'll get them all out of the way tomorrow so that they're fresh out of 3-pointers for their MLK date with my 76ers. Fingers crossed.
Final Score Prediction: Houston Rockets 122 – LA Lakers 110