LA Lakers vs. OKC Thunder Pick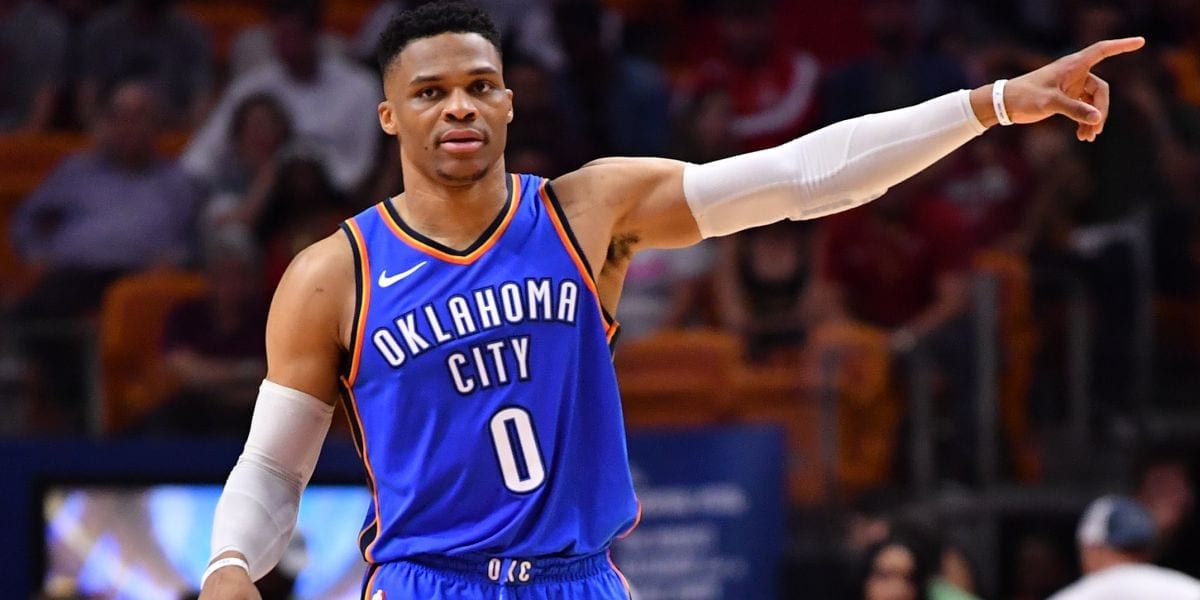 LA Lakers (24-21, 19-25-1 ATS) vs. OKC Thunder (26-17, 23-20 ATS)
When: Thursday, January 17th, 2019 – 9:30 pm ET
Where: Chesapeake Bay Arena – Oklahoma City, OK
TV: TNT
By: Kyle Cash, NBA Basketball Handicapper, Predictem.com
Point Spread: LAL +10/OKC -10 (Mybookie Sportsbook)
Total: 226
Last Night in the NBA
A wise man once said: "It's not about whether you win or lose – it's whether you cover." And that man was me, just now, as the Warriors crawled back from a 17-point deficit to end up covering the 6-point spread. The thrill of victory tastes so much better when you had already written off the game as a loss – and even more so when it comes down to the last shot after Julius Randle banked in a 3 with 11 seconds that took 2-5 years off of my life. God bless America!
The best part about a bad day in the NBA is that there's always tomorrow. A night removed from the highest average margin of victory on any night in NBA history, the league bounced back with a couple of thrillers. Harden continued to do things that no man should be able to do, Steph tried to burn Oakland down to the ground in the third quarter, and the Celtics showed Kawhi Leonard that the Eastern Conference is something earned – not given.
While it's a bigger slate than a typical Thursday night offering, the meat and potatoes of the night lie in the TNT showcase games. After the Sixers get done beating up on the Pacers, the LeBron-ites will march into the Thunderdome like lambs to the slaughter. The Thunder currently sit as 10-point favorites with the total set to a healthy 226 points. Are you not entertained?!
Betting Side note: Line shopping is important and players tend to do it less and less these days because it is nearly impossible to spot a better line and then withdraw funds and move it to another book before the game. The solution is using bitcoin and the best bitcoin sportsbooks. In minutes you can fund a betting site and get a half point on the better. The best part however is you never have to keep your money at your sportsbook. Call your deposit and winnings back after the bet is graded. 
How Many Days Until Dodgers' Spring Training?
What is there even left to say about the Los Angeles Lakers? When LeBron is healthy, they're an okay team. Nothing special yet, but maybe after a few trade deadline moves, they'll be in business. But without him – well, there's a reason this exact team only won 35 games last year. At this point, I'm assuming that I've converted you over to the Church of Lonzo haters, so feel free to join me in shouting into the void: "Lonzo is averaging less points per game than D.J. Augustin and shooting free throws like Andre Drummond!" That's always a cathartic experience for me.
While I relish in the atrocity of Lonzo's game, the Lakers fans despise it. Their precious Laker season has gone down the tubes, and they'll need to scratch and claw to keep this one close tonight. Unfortunately for them, this isn't the match-up to kickstart their post-season push. The Lakers are stingy against opposing guards, but the freakish talents of Russell Westbrook yield to no man. And while the Lakers have managed to stay in the top ten of defense, their thin (literally, with Brandon Ingram) in the forward position when it comes to defending wings. In case you've been under a rock, PG13 is in the midst of his greatest season ever, and with his personal vendetta against LA set in stone, I wouldn't be surprised to see a shellacking of this Lakers' squad on Thursday.
Thunder Up!
Okay, OKC. That was cute for a week, but let's get back down to business. Russell Westbrook is a single celled organism, and his one purpose in life
Is to defeat the Golden State Warriors and that cupcake Kevin Durant in the Western Conference Finals. Can he do it? Absolutely. Will he need to shoot better than 22% from 3 in order to do so? Yea – I'm thinking he will! Luckily, his defense has picked up to make up for his lack of offensive firepower, and he still plays as hard as ever. He's a sneaky DPOY candidate if some basketball nerds decide to really dive into his defensive metrics, and if you can find a place to bet it somewhere online, there's worse ways to spend a few shekels.
Before we get to the end of year awards, we'll first need the Thunder to dispatch the Lakers – preferably by 10 points or more. Like I've said before, the Thunder have had the easiest schedule to date, but they've at least shown the ability and the willingness to blow teams out. The Lakers own a stout defensive front led by…Javale McGee?! Yes – Javale McGee! But at the same time, they ain't the '85 Bears, and I'm thinking that a 1-2 punch from Westbrook and PG will be enough to penetrate that wall. Those two will get theirs, but if Steven Adams and the litany of 3-and-D guys they have can step up and score some extra points, the Lakers may be dead and buried before it's time for me to brush my teeth and go to bed.
Best Bet
I really don't have any reason to be optimistic about the Lakers – so why would I be? Paul George treated the Lakers like a girl who he had got caught DM-ing by his significant other, and it seems that he really has some bitter feelings towards his hometown team. You know who else is from the greater Los Angeles area? Why, Russell Westbrook, of course! Two former LA bros, playing for one of the five best teams in the NBA, on national television, against a team whose best player is currently Kentavious Caldwell-Pope? Uh, yea – I'm thinking I'm going to lay the points. Thunder by a billion.
Final Score Prediction: OKC Thunder 133 – LA Lakers 108
TIRED OF YOUR CREDIT CARD NOT WORKING AT SPORTSBOOKS? IT WILL AT MYBOOKIE+ GET a $1000 Free Play!