[et_pb_dcsbcm_divi_breadcrumbs_module hide_homebreadcrumb="off" homebreadcrumbtext="Home" separator="sep-raquo" hide_currentbreadcrumb="off" homebreadcrumborientation="left" _builder_version="3.8″ fontsbreadcrumbs_font="Lato||||||||" fontsbreadcrumbs_text_color="#000000″ fontsbreadcrumbs_font_size="15px" fontsbreadcrumbs_line_height="16px" fontsseperator_font="||||||||" fontsbreadcrumblinks_font="||||||||" fontsbreadcrumblinks_text_color="#2567cf" custom_margin="25px|||" custom_margin_phone="30px|||" custom_margin_last_edited="off|desktop" custom_css_main_element="font-family: Helvetica Regular;" disabled="on" global_module="3641″ saved_tabs="all"][/et_pb_dcsbcm_divi_breadcrumbs_module]
Los Angeles Lakers vs. Denver Nuggets Pick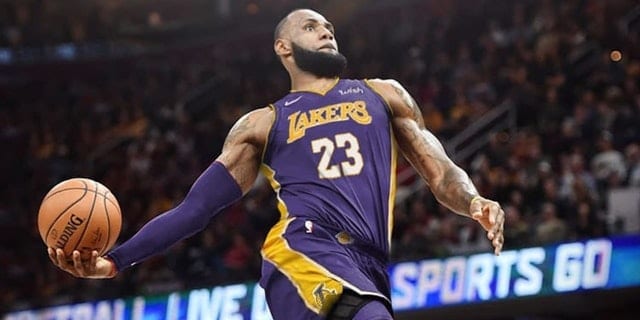 Denver Nuggets (42-21, 34-29 ATS) vs. LA Lakers (30-34, 26-37-1 ATS)
When: Wednesday, March 6th, 2019 – 10:30 pm ET
Where: STAPLES Center – Los Angeles, CA
TV: ESPN
By: Kyle Cash, NBA Basketball Handicapper, Predictem.com
Point Spread: Denver -4.5
Last Night in the NBA
As i write this we're still a few minutes away from the Warriors-Celtics tipping off, but I would like to formally apologize to my loyal readers on behalf of Queen LeBron. I had my suspicions that he had officially quit on the season, but I was thinking that he would want to make it a bit more interesting down the road. But with the rash of injuries they have on their roster, I find it hard to believe that they even have any interest in pursuing a playoff spot at this point. Their eyes are set on the Anthony Davis sweepstakes and free agency. Goodnight, Bron Bron. UPDATE: Eff the Warriors, too.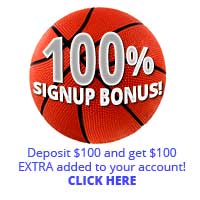 Elsewhere in the NBA, the Thunder were derailed by another stellar KAT performance, Harden dropped a meteor on the Raptors in the closing minutes, and the Indiana Pacers continued to have a stranglehold on the 3-seed in the East. Just give it to us, Indy. We're going to take it either way. Go quietly into the night.
More NBA Picks: 76ers vs Bulls
Tonight, I have the pleasure of once again berating LeBron for his poor play as his Lakers host the up-and-coming Denver Nuggets. With so many Lakers players holding questionable tags, we are yet to receive a betting line on this game. But given their respective records and recent play, I think it's safe to assume that Denver will be favored by a handful, so let's make our prediction and you can go from there. Sound like a plan? Glad you agree.
Mile High Club
I don't know it for sure, but if that is not a season-ticket level option for the Denver Nuggets than what the hell are we even doing here. Speaking of season tickets, if you want to get yours for next year's Denver team, be prepared to pay a pretty penny. While I'm not yet sold on Denver's status as a title contender, I am willing to concede that they are a very fun basketball with a very good, young core. I've raved before about Jokic's ability to dominate elite NBA athletes while looking like a guy who goes to his gym once a week and only sits in the sauna, but it's hard to understate how truly talented he is. If he can continue to rise on both ends and Denver's supporting cast can manage to play hard, professional basketball, there's no reason to believe that we won't be watching them in late May.
The playoffs are creeping up on us, but another notch in the Nuggets' bedpost wouldn't hurt. The Lakers still rank in the top half of the league in Defensive Rating, but their effort has plummeted on that end as of late. Denver, meanwhile, still possesses the third-most potent offense in the Association, and Jokic is the most unique player in the league. Having a doughy white center throw backdoor cut lobs to guards is the new knuckleball of the NBA, and I'm not convinced that the Lakers will be able to adjust.
For Kevin West Daily Picks: Visit our free picks page!
However, Denver is not without its fair share of concerns. They've recently dropped three straight to Western Conference foes, and they have a date with the Warriors schedule for Friday night. If they can't break out of their mini-slump or if they are looking ahead to GSW, they may be all bark and no bite against a team just dying to be bitten.
Let's Call It a Day
A few months ago, LeBron James was the leader of the title-contending Los Angeles Lakers and making videos where he was declaring himself as "the greatest of all time." Today, he's six weeks away from an early summer vacation filled with brown-nosing rappers, tampering with potential free agents, filming bad sequels to beloved cult classic and becoming yet another failed athlete-turned-rapper. The Kyrie-LeBron-KD trifecta of imbeciles is one of the most nauseating in recent memory. How do people even stomach being around them? They all suck.
And it's clear that LeBron's Lakers teammates feel the same. Kyle Kuzma, not a known defender, was literally shoving LBJ into a defensive stance on Monday night. This team has quit on him as hard as he quit on Cleveland. Or Miami. Or Cleveland again.
But there is still a road map to taking down one of the West's best. Jokic is Denver's do-it-all point-center, and while Javale and Tyson are no longer All-NBA Defenders, they have the physical tools to disrupt the Joker's bag of tricks. Denver's home-court advantage is the stuff of legends, but they're a 0.500-team on the road this season. Young guys and role players always struggle in harsh road environments, and just one growl from Jack Nicholson could be enough to send Denver's young guns packing. Also, LeBron might try this game. It can't technically be ruled out.
Best Bet
I don't appreciate being made a fool of. LeBron letting his team continue to slip in the standings is one of the more infuriating miscalculations I've ever made. I thought that I could trust LBJ for high-drama, but I'm starting to think that he really did just move to LA to pursue other ventures. His failed kidnapping attempt of Anthony Davis and thwarted courtship of Paul George last summer have sucked the life out of King James, and I refuse to go down with his ship. The Lakers season is all but over, and don't be surprised if we get another sleepy night out of the self-proclaimed GOAT. Is this your king?
Final Score Prediction: Denver Nuggets 125 – LA Lakers 111