San Antonio Spurs vs. Milwaukee Bucks Pick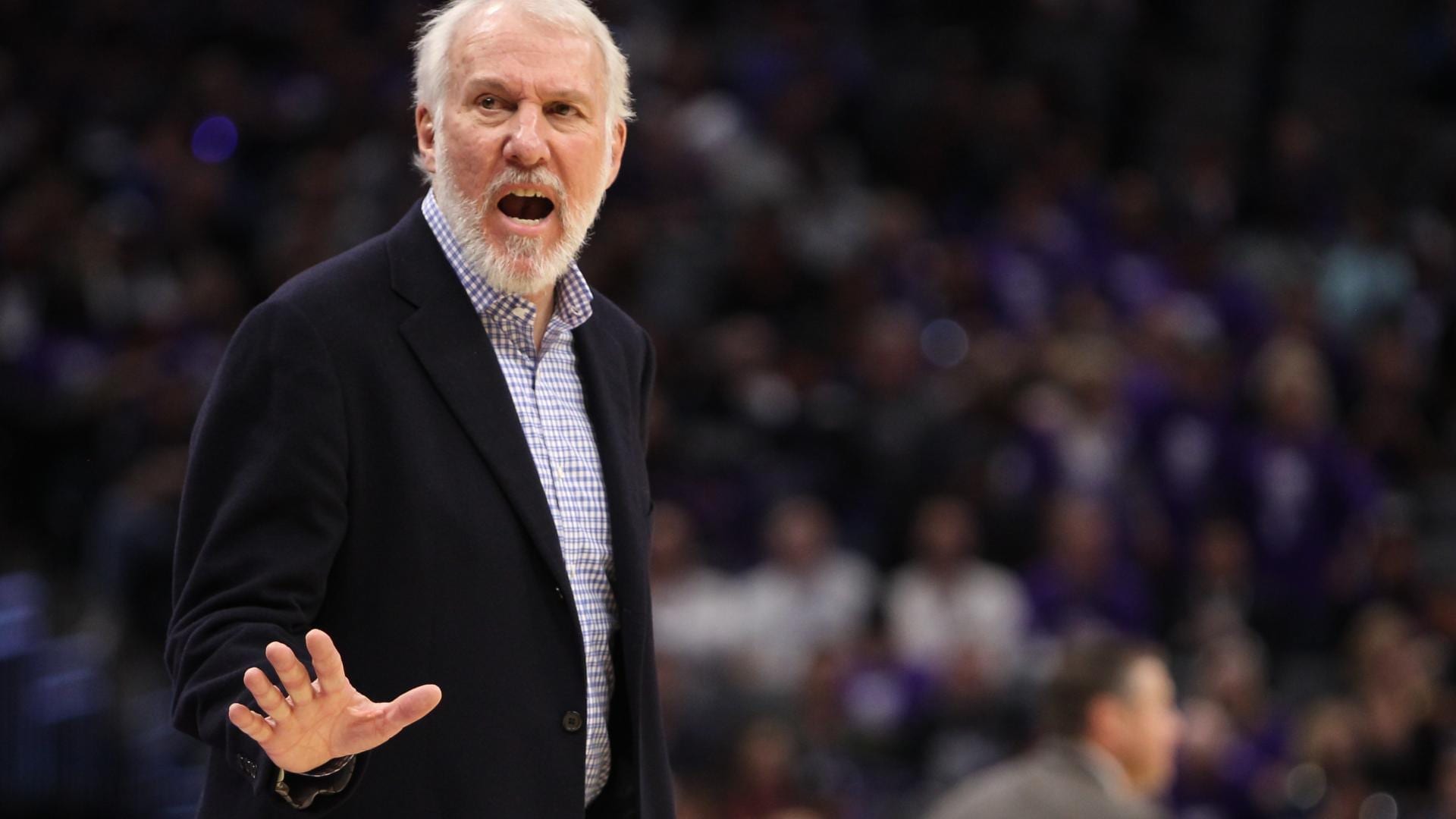 San Antonio Spurs (9-9, 9-9 ATS) vs. Milwaukee Bucks (13-5, 11-6-1 ATS)
When: Saturday, November 24th, 2018 – 8:30 pm ET
Where: Fiserv Forum – Milwaukee, WI
TV: NBATV
By: Kyle Cash, NBA Basketball Handicapper, Predictem.com
Point Spread: SAS +10/MIL -10 (BetOnline.ag)
Total: 222
Last Night in the NBA
Friday night's NBA schedule was full of highs and lows. Highs: Jamal Crawford's near-buzzer beater game winner and Drummond and Capela's dueling 20-20 games (that ended up ruining our best bet). Lows: Too many blow-outs, and Kendall Jenner foisted her familial curse upon my favorite team, ruining the 76ers forever. Keep your distance from my Australian mate, honey.
Let's try to exact our revenge tonight as the San Antonio Spurs travel up to Milwaukee to take on the Bucks in the Fabled Fiserv Forum. With an aging roster on a back-to-back, it's no surprise to find the Spurs as 10-point underdogs on the road in a game with the total set at 222 points. Saddle up, partner.
Spurs' Swan Song
After a searing start that left people second-guessing their pre-season predictions, the Spurs crashed back down to Earth. Winning only 3 of their last 10 games, it's about time for Popp's team to get back on track. Ten days ago, San Antonio was in position for home-court advantage for the first round of the playoffs; now, they're in position for a seat in between Atlanta and Phoenix at the NBA Draft Lottery presentation. The West is as unforgiving as a woman scorned, but I'm not even sure Hell is prepared for Popp's wrath if he misses playoffs for the first time in this millennium.
Today's College Basketball Pick: DePaul vs Notre Dame
To handle the bucks, San Antonio is going to have to forego their usual protocol and allow their superstars to play as such. The Spurs are 0-3 SU and 1-2 ATS on the second night of a back-to-back so far this season and are getting outscored by nearly 9 points per game. They've also been significantly worse on the road – 103.9 points allowed with a +2.0 point differential at home (6-3 record) versus 115.5 points allowed with a -4.1 point differential on the road (2-6 record). Most of their problems come down to pace; at home, they can limit their opponents' possessions, and grind them into a nice Texas dust. On the road, they are forced to adapt to the other team's speed, and are thus exposed where they are most thin i.e. at every position. For San Antonio to keep this game competitive, not only would DeRozan and Aldridge have to step up, but it would require Popp to allow them the freedom to try to steal a road game. The most likely scenario is that this one gets wrapped up early, and Popp starts dusting off the Jakob Poetls and Davis Bertans' of the world as an Eff You to the NBA for putting him on national TV in the first place. The most lovable curmudgeon in the world – enjoy him while you still can.
Fear the Deer
Oh dear, should we ever. Ignore last night's gaff against the Suns. With former Bucks babysitter/NBA genius Joe Prunty on the sidelines for Phoenix, it was no surprise that Richaun Holmes, T.J. Warren, and Jamal Crawford were able to dominate the Greek Freak's squad at home. I really hope the sarcasm that is dripping from my fingertips is translating via text to you. Advanced stats still favor the Bucks over almost every other team in the league, and "one bad night doesn't dictate a teams' ultimate destiny," he says to himself while drinking whiskey and watching the Cavs-Sixers game on replay. Take that game last night and throw it in the bin. There should be plenty of room in the garbage next to the Washington Wizards franchise and Markelle Fultz' jump shot.
In order to handle the incoming Spurs, the only thing that Milwaukee needs to improve is their outside shooting. Coach Bud has the team hoisting threes at a torrid pace, but 10-for-44 is going to complicate your ability to win games in this league. Using their molasses-level pace and veteran savviness, the Spurs employ a stout defensive front, at least in terms of basketball fundamentals. Giannis has the ability to bend opposing defenses to his will, and the onus is on him to be the prophesized Greek Freak MVP that we know he can become. Moreover, the Bucks are incredible at home; a 9-2 record combined with a 122.9 points per game and a +18 scoring margin are recipes for a blow-out win, and that -10 is looking tastier and tastier by the minute.
Four Factors of Winning
Since we're all about finding the edge here at Predictem.com, let's take the time each day to dive into the stats that lead to winning basketball games. According to a theory posited by Dean Oliver, a win in basketball can be narrowed down to four factors: shooting, turnovers, rebounding and free throws. Each day, I will take a look at the areas that each team excels at or is susceptible to, and we will see if we can find a specific reason why Team A will beat Team B.
My, oh my – the stat nerds must love the Bucks. They're first in effective field goal percentage and second in opponent's effective field goal percentage (that's good); they defensive rebound better than everyone but the Pistons and stand alone as the king of non-fouling defense; and they play at the league's fourth-fastest pace while shooting the second-most amount of threes. Why the hell am I not watching more of the Bucks? They are the perfect league pass team – a shining, freak-athlete young megasuperstar, former beloved college players (shout-out to Tony Bennett-product Malcolm Brogdon and NCAA Basketball's Most Outstanding Player Donte DiVincenzo), and a system in place that emphasizes my two favorite things: pace and space. Fear the Deer! I'm all in!
Transitioning from the Bucks to the Spurs is like going from the Chiefs to the Jets. In fact, it might be worse, because at least I have Jets fans in my life that I can mock mercilessly. The only die-hard Spurs fans live within 10 miles of the AT&T Center. Plus, it's hard to hurt the feelings of a franchise that has five championships since around the turn of the century. Statistically, it's unpleasant to analyze the Spurs; it's like an oncologist studying a negative biopsy result. Poor shooting, worse shooting defense, no forced turnovers, slow pace. I suggest you get your affairs in order, Spurs fans. The diagnosis is terminal.
Best Bet
In case you haven't picked up on my melancholy tone, I'm not happy to report the results of my findings. Don't cry because it's over, Spurs – just smile because it happened. Allow this column to serve as my unofficial eulogy for the Gregg Popovich-era San Antonio Spurs. In a lot of ways, these last two Spurs seasons have been an analog to the post-Steve Carell seasons of The Office; an all-time great one-of-a-kind character moved on to greener pastures, and while the surrounding cast stepped it up at times and had a couple more quality moments, we all knew that the magic was gone from the moment he left our lives. Tim Duncan has passed on, and it's time for Giannis to fill his shoes as the All-NBA forward and All-World teammate that the NBA desperately needs. This should be a passing of the torch game from Popp to The Freak, and Milwaukee will cover the spread without question. I'm sorry but I have to stop now – I just don't think I can take any more…
That's what she said.
Final Score Prediction: Milwaukee Bucks 114 – San Antonio Spurs 94