[et_pb_dcsbcm_divi_breadcrumbs_module hide_homebreadcrumb="off" homebreadcrumbtext="Home" separator="sep-raquo" hide_currentbreadcrumb="off" homebreadcrumborientation="left" _builder_version="3.8″ fontsbreadcrumbs_font="Lato||||||||" fontsbreadcrumbs_text_color="#000000″ fontsbreadcrumbs_font_size="15px" fontsbreadcrumbs_line_height="16px" fontsseperator_font="||||||||" fontsbreadcrumblinks_font="||||||||" fontsbreadcrumblinks_text_color="#2567cf" custom_margin="25px|||" custom_margin_phone="30px|||" custom_margin_last_edited="off|desktop" custom_css_main_element="font-family: Helvetica Regular;" global_module="3641″ saved_tabs="all"][/et_pb_dcsbcm_divi_breadcrumbs_module]
2018 NFL Season Win Totals: Value Bets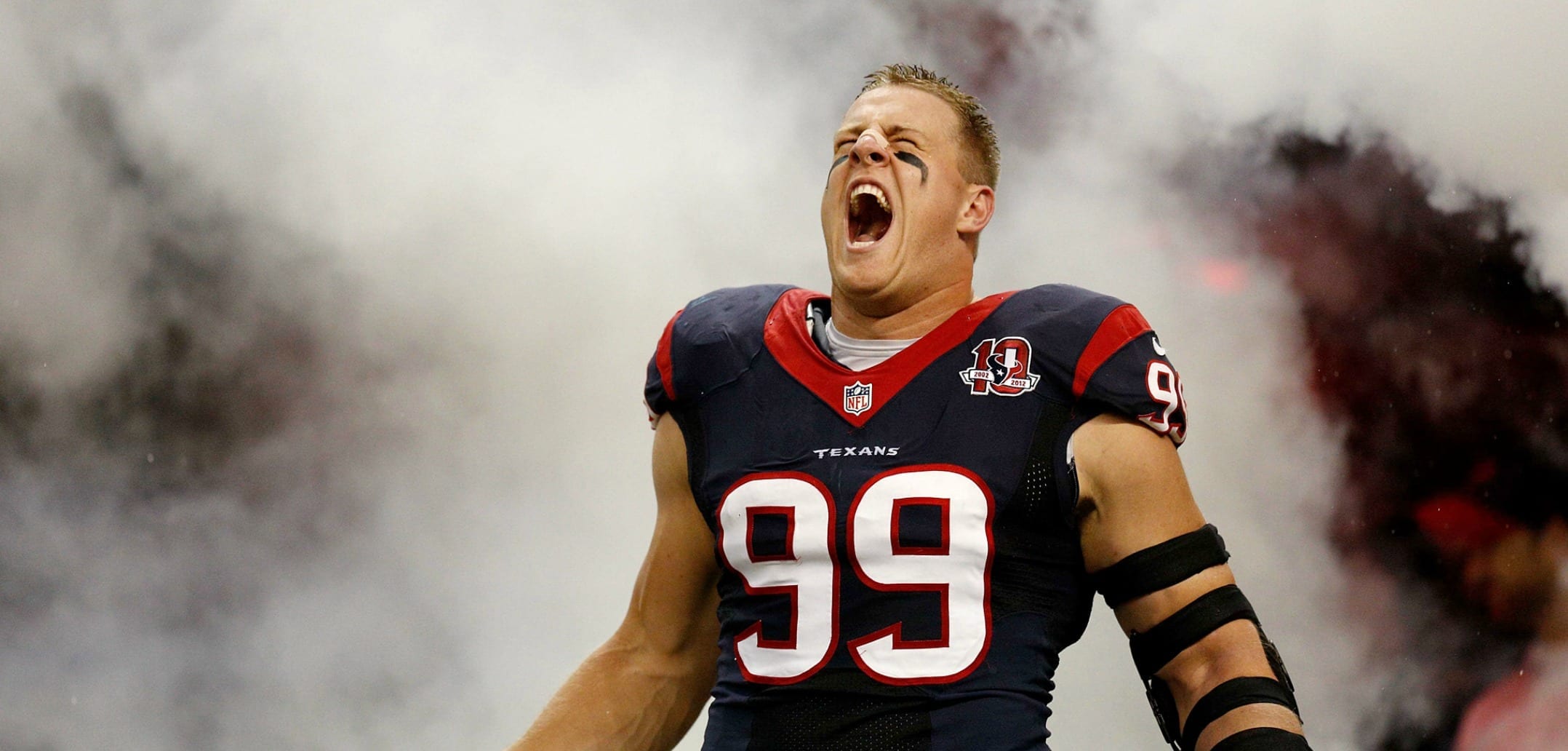 With the 2018-19 NFL season just over 100 days away, it's never too early to look at some of the best futures values available. Here's my take on whose stock is up, whose is down and how to play these season total odds.
FOUR UP: 4 NFL Teams to Play OVER the Season Win Total
Houston Texans Pick: Over 8.5 Wins
An unfortunate rash of injuries destroyed any chance of success for the Texans last year after stars Deshaun Watson, JJ Watt and Whitney Mercilus were all lost by midseason. Due possibly to their 4-12 record to end 2017, Houston provides great value with sportsbooks setting the over/under at just 8.5 for the upcoming season. All three of the above-mentioned injured are expected to return fully healthy, and they will be greeted back by a soft schedule. Their 2018-19 schedule ranks as the easiest in the league amongst all 32 teams, even though they must play both 2018 Super Bowl teams on the road. The back end of their defense should be even stronger than last years squad after drafting Justin Reid and signing Tyrann Mathieu. The offseason priority of solidifying protection for Deshaun Watson was certainly accomplished after signing three offensive lineman including left tackle Seantrel Henderson. Of all the coaches to emerge from the Belichick coaching tree in New England, Bill O'Brien is the best of the bunch and this season you can count on him leading his Texans squad to at least 9 wins this season and an easy cover of their win total.
Minnesota Vikings Pick: Over 10 Wins
After losing to the Eagles in the NFC Championship game, the biggest question entering the offseason for the Vikings was what they would do at the quarterback position. With three viable candidates on their roster to end the year in Case Keenum, Teddy Bridgewater and Sam Bradford, some speculated they would look internal and go with either Keenum, who had led the team far into the playoffs last season, or their original plan for the future Teddy Bridgewater. TB hasn't played since destroying his knee during a practice in August of 2016. Instead they went all-in on Kirk Cousins and ended up signing the highly touted free agent to lead what should be an explosive offense in 2018. They get running back Dalvin Cook back from injury after he showed flashes of brilliance in the first month of the 2017 season before tearing his ACL, while also returning star wideouts Adam Thielen and Stefon Diggs. As good as their offense looks, their defense appears to be even stronger than the 2017 version that finished first in the league in yards allowed and scoring, with the talented but troubled duo of Sheldon Richardson (free agency) and Mike Hughes (draft) joining an elite squad already highlighted by Everson Griffin, Anthony Brown, Xavier Rhodes and Harrison Smith amongst others. With that well rounded of a team it's easy to imagine the Vikings making it back to the NFC Championship game, let alone getting to at least ten wins on the season.
Pittsburgh Steelers PICK: Over 10.5 Wins
With an over/under of 10.5 wins, the Steelers are tied with the cross state Eagles for the second highest expected total behind only New England. Pittsburgh benefits from a schedule that ranks as the 8th easiest in the league and early estimates have them expected favorites in 14 of their 16 games. They also get to play the Browns and Bengals twice apiece as members of the AFC North, a division that the Steelers have gone 10-0 against in their last ten matchups and have won three of the last four seasons. Despite trading wide receiver Martinis Bryant their offense still remains one of the most well rounded in the league in terms of talent with Le'Veon Bell at running back along with Antonio Brown and Juju Smith Schuster at the receiver position. Much can be said about Ben Roethlisberger, namely that he is a hypocritical crybaby for whining about his team drafting Mason Rudolph in the third round when he was openly contemplating retirement during last season. Or, that you certainly wouldn't want a female friend or relative within restroom radius of him, but he remains a reliable enough quarterback that with all the players around him he should still be able to lead his team to at least 11 wins on the year against that very manageable schedule.
New England Patriots Pick: Over 11 wins
I covered the Patriots Season Win Total Odds at length here, but it's easy to summarize why they make a lot of sense to cover the over of the 11 win line. They return all the key pieces (Brady, Gronkowski, Belichick) along with a group of stars that were lost for the season to injury in 2017 (Dont'a Hightower, Julian Edelman, Matthew Slater). All returnees have all been a part of their recent run of dominance that includes eight straight seasons with at least 12 wins, fourteen straight with double-digit victories, having won the AFC East 14 of the last 15 seasons along with seven consecutive trips to the AFC Championship Game. And oh yeah, those five Super Bowl titles including two in the past four seasons. The Dynasty may be ending sooner than later, but make no mistake this is still a stacked Patriots team that is the "odds on" favorite to win Super Bowl LIII for a reason.
FOUR DOWN: 4 NFL Teams to Play UNDER the Season Win Total
Cleveland Browns Pick: Under 5.5 wins
The Browns enter the season with a significantly stronger skill position lineup on offense, having added wide receiver Jarvis Landry, running back Carlos Hyde and quarterback Tyrod Taylor via free agency and Baker Mayfield, Nick Chubb and Antonio Calloway through the draft. They will join Josh Gordon, Corey Coleman and Duke Johnson in what should be a far more explosive group than what has been seen in Cleveland over the past few seasons. At the same time, they had two of the top four picks in the draft and didn't end up with either of the two players who were ranked as the overall best available (Saquon Barkley or Bradley Chubb). They also still have Hue Jackson and his 1-31 record as a head coach patrolling the sidelines for them and if you're taking the over you would be counting on the Browns to get to six wins on the season to hit your mark. That's obvious but when you say that out loud does your voice do something weird? Despite the upgrade on offense, I would rather go against the team that has won just four games over the past three years combined and have cleared five wins in a season only once since 2007.
Buffalo Bills Pick: Under 6.5 wins
The 2017 season was the fourth in a row that Buffalo was able to win at least seven games, and more importantly, they were also able to get into the playoffs for the first time since 1999, which ended what had been the longest postseason drought of any team in the four major sports. The Bills may find the going a lot tougher in 2018, as they enter the year with significant questions at the quarterback position after having jettisoned Tyrod Taylor in the offseason. Instead of the multi-dimensional Taylor, they will rely on either free agent signee A.J. McCarron, rookie Josh Allen (9 to 1 NFL ROY Bet) or Nathan-five-interceptions-in-one-half-Peterman to lead the offense. Weapons are no doubt at their disposal with LeSean McCoy returning at running back and wide receiver Kelvin Benjamin expected to be back 100% healthy for the season, but after those two there isn't much else. Regardless of who wins the valedictorian of summer school award and gets to quarterback the team, I can't imagine Buffalo somehow getting back into the playoffs for a second consecutive season, let alone getting to seven wins on the year.
Kansas City Pick: Under 8.5 Wins
Since Andy Reid arrived in Missouri back in 2013, the Chiefs have gone five straight seasons with at least nine wins while also reaching the double-digit victory mark in four seasons. Now that Alex Smith is in a Washington uniform, Reid will turn to second-year quarterback Patrick Mahomes to lead the way after giving up a hefty payload of picks to move up and pick him in the 2017 draft. Mahomes became the 11th quarterback to be chosen out of Texas Tech but will be just the second of the group to ever start a game in the NFL (Billy Joe Tolliver was the first). Many Red Raiders at the position beforehand were able to put up stats like Mahomes in college but never stood a chance in the pros because they were discovered to be a 'product of the system'. Their skills don't seem to translate well to the higher level. Many believe Mahomes will buck that trend and he will certainly have a barrage of weapons at his disposal such as Kareem Hunt, Tyreek Hill, Sammy Watkins and Travis Kelce. I am not a believer. Other than a three-game span between weeks seven and ten when they pay the Bengals, Browns, and Cardinals, the Chiefs have a challenging schedule that I believe will be too much in the long run for Mahomes to handle.
Detroit Lions – PICK: Under eight wins
Of the four teams I picked as the best bets for hitting the under on their total, the Lions are the only one that doesn't have uncertainty at the quarterback position. Unfortunately, it's the rest of the offense that gives concern, as they have been in the bottom five in rushing for the last four consecutive seasons and didn't do much of anything in the offseason to address that issue. The team will also be breaking in a brand new staff with Matt Patricia coming over from New England to take over as their head coach after Jim Caldwell was let go. These points, combined with a schedule ranked second hardest in the league that has the Lions estimated as being favorites in only four of their games leads me to believe that taking the 'under'in wins is the best decision to go in.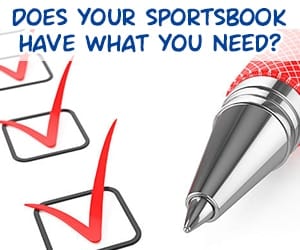 <div class="widget105"><!-- [et_pb_line_break_holder] --><h4 class="parlays">Best Parlays</h4><!-- [et_pb_line_break_holder] --><!-- [et_pb_line_break_holder] --><table id="parlay"><!-- [et_pb_line_break_holder] --> <tr><!-- [et_pb_line_break_holder] --> <th><span class="team"></span></th><!-- [et_pb_line_break_holder] --> <th>2 Team Parlay</th><!-- [et_pb_line_break_holder] --> <th>3 Team Parlay</th><!-- [et_pb_line_break_holder] --> <th>4 Team Parlay</th><!-- [et_pb_line_break_holder] --> </tr><!-- [et_pb_line_break_holder] --> <tr><!-- [et_pb_line_break_holder] --> <td><a href="https://affiliates.sportbet.com/tracking/Affiliate.aspx?idBook=2&mediaTypeID=220&AffUrlID=80&LandingPageID=55"><img src="https://www.predictem.com/wp-content/uploads/2018/06/sportbet-sm.png"></a></td><!-- [et_pb_line_break_holder] --> <td>2.74 to 1</td><!-- [et_pb_line_break_holder] --> <td>6.24 to 1</td><!-- [et_pb_line_break_holder] --> <td>13 to 1</td><!-- [et_pb_line_break_holder] --> </tr><!-- [et_pb_line_break_holder] --> <tr><!-- [et_pb_line_break_holder] --> <td><a href="https://record.bettingpartners.com/_5vfuDOH_H2wWPf2JTsWUjGNd7ZgqdRLk/1/"><img src="https://www.predictem.com/wp-content/uploads/2018/06/bovada_sm.png"></a></td><!-- [et_pb_line_break_holder] --> <td>2.64 to 1</td><!-- [et_pb_line_break_holder] --> <td>6 to 1</td><!-- [et_pb_line_break_holder] --> <td>12.3 to 1</td><!-- [et_pb_line_break_holder] --> </tr><!-- [et_pb_line_break_holder] --> <tr><!-- [et_pb_line_break_holder] --> <td><a href="https://record.webpartners.co/_jGZUKO3JWgwmunhzcKAZ62Nd7ZgqdRLk/1/"><img src="https://www.predictem.com/wp-content/uploads/2018/06/mybookie-sm.png"></a></td><!-- [et_pb_line_break_holder] --> <td>2.64 to 1</td><!-- [et_pb_line_break_holder] --> <td>6 to 1</td><!-- [et_pb_line_break_holder] --> <td>12 to 1</td><!-- [et_pb_line_break_holder] --> </tr><!-- [et_pb_line_break_holder] --></table><!-- [et_pb_line_break_holder] --><div class="widget-footer"><a href="https://www.predictem.com/best-sportsbooks/parlays-odds/">See all Sportsbook Parlays</a></div><!-- [et_pb_line_break_holder] --></div><!-- [et_pb_line_break_holder] --><!-- [et_pb_line_break_holder] --><!-- [et_pb_line_break_holder] --><style><!-- [et_pb_line_break_holder] --> #parlay {border-collapse: collapse;<!-- [et_pb_line_break_holder] --> width: 100%; border: 0px;<!-- [et_pb_line_break_holder] --> font-size: 14px!important;}<!-- [et_pb_line_break_holder] --> #parlay td, #parlay th {<!-- [et_pb_line_break_holder] --> border: 0px;<!-- [et_pb_line_break_holder] --> padding: 8px;<!-- [et_pb_line_break_holder] --> text-align: left;}<!-- [et_pb_line_break_holder] --> #parlay th {<!-- [et_pb_line_break_holder] --> padding-top: 5px;<!-- [et_pb_line_break_holder] --> padding-bottom: 5px;<!-- [et_pb_line_break_holder] --> font-weight: bold;<!-- [et_pb_line_break_holder] --> line-height: 14px;<!-- [et_pb_line_break_holder] --> text-align: center;<!-- [et_pb_line_break_holder] --> color: #000;}<!-- [et_pb_line_break_holder] --> #parlay tr {border-bottom: 1px solid #edeef0;}<!-- [et_pb_line_break_holder] --> .team {font-size: 16px;}<!-- [et_pb_line_break_holder] --></style>
<a class="twitter-timeline" data-width="300" data-height="500" data-link-color="#008156" href="https://twitter.com/PredictemPicks?ref_src=twsrc%5Etfw">Tweets by PredictemPicks</a> <script async src="https://platform.twitter.com/widgets.js" charset="utf-8"></script>