AFC South Best Bet: Colts vs. Texans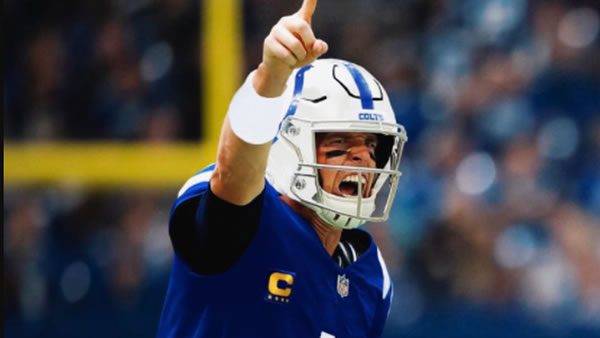 Indianapolis Colts (0-0 SU, 0-0 ATS) vs. Houston Texans (0-0 SU, 0-0 ATS)
Week 1 NFL
Date/Time: Sunday, September 11, 2022 at 1PM EDT
Where: NRG Stadium, Houston, Texas
TV: CBS
Point Spread: IND -8/HOU +8 (Make risking -110 a thing of the past! You only have to risk -105 at BAS! Be smart with your money!)
Over/Under Total: 47
The Indianapolis Colts come to NRG Stadium on opening Sunday for a week one AFC South showdown with the Houston Texans. Again, the Colts continue their tradition of one-and-done quarterbacks, and this season it's former Atlanta standout Matt Ryan's turn as he tries his hand with what is a pretty talented Indy offense. There is less overall hope for the Houston Texans, still mired in a bit of a spiral, with Davis Mils behind center and holes throughout all phases of their team. And following a pair of in-division hammerings at the hands of Indy last season, what can we realistically expect in terms of optimism from the Texans this week? Let's break it down!
Indy Offense Too Much?
First of all, it's not automatic that Matt Ryan will thrive in this role. On the one hand, he now has things he's been missing for a few years in Atlanta, namely a good line, a deep receiving crew, and a rock to lean on with one of the best backs in the business with Jonathan Taylor. Those things should bring about a better version of what we've seen the last few seasons with Ryan. Let's also point out, though, that he is 37, and we've seen diminished arm strength over the last few seasons. But one would think he'd at worst come close to replicating the production Carson Wentz and Philip Rivers were able to extract from this group. And with some new faces, maybe even more.
I'd expect Taylor to maintain his clip, and he's a real weapon who delivers almost weekly. Most terrifying for this Houston "D" is the fact that his best games came in his two spots against the Texans last season. Whereas most of last season was spent with Michael Pittman as the main target with a bunch of role guys chipping in here and there, now they have what looks like a potential difference maker in rookie Alec Pierce. Parris Campbell is back from injury and adds a really nice deep threat component if Ryan can still air it out with gusto. And with the depth they built up last season, they have a nice cast of auxiliary contributors who could really fill out this unit. Whether Houston can contain this group with any effectiveness remains a major question mark based on some troubling matchups and what we saw last season in two Indy romps. Sure, we don't want to get too hung up on last season. We've seen that backfire time and again. Still, a combined score from last season of 62-3 in two games is indeed damning.
10* NON-CONF. GAME OF YEAR: 6-1 L/SUNDAY!
AAA Sports was an ELECTRIC 6-1 with all of their picks last Sunday, including going 4-1 in the NFL! That included hitting their NFC WEST GAME OF THE YEAR on the 49ers! Now the time has come here in Week 3 for their No. 1 NON-CONFERENCE SIDE PLAY of the season! Looking back finds AAA Sports on a STUNNING +$40,000 BIG TICKET 10* NFL streak, meaning you HAVE to add this package to your cart IMMEDIATELY! Be there!
Cause for Hope in Houston?
Granted, Davis Mills is regarded as one of the worst starting quarterbacks in the league. But when you combine some of the promise he showed in a few big games last season with the fact that injuries in college kept him off the field, he could be regarded as an inexperienced guy with a high ceiling. I'm not sure what he has shown us is what he will always be. In other words, I think he can improve. He doesn't have great stuff around him, but they could be better off this year. Brandin Cooks is a reliable target, and Rex Burkhead showed he could contribute in this offense. They added pieces like at tight end OJ Howard and WR Tyler Johnson, while the word is that some rookies are contributing, with WR John Metchie (out) and RB Dameon Pierce looking to get a lot of work in this offense.
As inconsistent as their offense was last season, oftentimes looking like they were stuck in mud, it's still nothing compared to the woes seen on the other side of the ball. First-round pick CB Derek Stingley, Jr. should help that, as will the continued development of some youngsters who haven't hit their stride just yet. We'll see if guys like veteran Jerry Hughes can help out up front on defense, where they were imminently exploitable, as seen by Taylor's two monster games against this unit. While some changes were made, I'm not sure that more than a marginal upgrade can be forecasted unless Stingley, Jr. and someone else can really outperform what is being anticipated.
Still, the situation doesn't seem totally hopeless. Maybe there are too many things that need to align for new head coach Lovie Smith. But he's gotten groups whipped into shape before. If they get an upgrade from Mills, a rookie to jump up and surprise, with their current cast playing near or at their best, it's not hard to picture a different fate this season. But again, it's asking a lot. They had too much to address—a lack of consistent playmaking on both sides of the ball, a weak run-game, shaky QB performances, no juice up front on defense, and a secondary that was duck soup for the better opposing offenses they saw. It's unlikely that all went away in an offseason that wasn't particularly awe-inspiring in terms of player moves.
MNF Predictions: Green Bay at Minnesota Week 1 odds, trends, recommended bet
Lay the Number of the Road Dog
It might not feel great taking a team that didn't make the postseason last year and laying eight points on the road in a division game in week one. And when you have a new aging QB behind center and a lot of other pieces to work in, it makes it even less comfortable. The way the Colts manhandled the Texans twice last season with many of the same pieces is only part of the equation. Against the talent the Colts have on defense, the Houston offense will need to be a completely different animal to put up anything resembling a respectable showing. I see the Colts winning handily and covering the spread in week one.
Loot's Prediction to Cover the Point Spread: I'm betting on the Indianapolis Colts minus 8 points. Note: Be sure to bookmark our newly added NFL Underdog of the Week Pick! It'll be posted Friday night!