Arizona Cardinals vs. Seattle Seahawks Week 16 Pick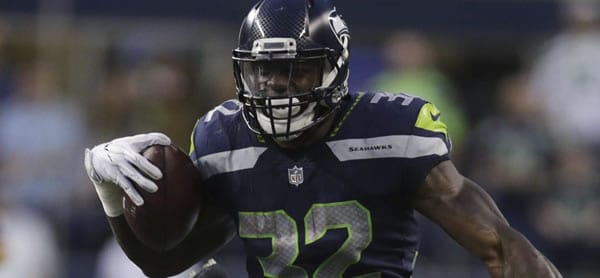 Arizona Cardinals (4-9-1 SU, 8-5-1 ATS) vs. Seattle Seahawks (11-3 SU, 7-6-1 ATS)
NFL Week 16
Date/Time: Sunday, December 22, 2019 at 4:25PM EST
Where: CenturyLink Field, Seattle, Washington
TV: Fox
Point Spread: ARI +9.5/SEA -9.5 (MyBookie - Deposit $100 and get a FREE $100 Bet!)
Over/Under Total: 50.5
The Arizona Cardinals come up to CenturyLink on Sunday for an NFC West battle with the Seattle Seahawks. Arizona scored a nice win on Sunday, finally seeing some of their good efforts manifest into an actual victory. A 38-24 win over Cleveland broke a 6-game losing streak, and they now look for a major-notch in their belts with the Seahawks. After slipping up the previous week against the Rams on the road, the Seahawks got back on the winning track and need to stay there to win this division. On Sunday, they beat Carolina, 30-24, on the road, and now back at home look to put the finishing touches on their postseason case.
Any Hints from Game One?
In Week four, Seattle beat the Cardinals for the third time in a row with a 27-10 win. It was a long time ago, but some themes could resurface. An efficient showing from Russell Wilson and some good work on the ground had the Cardinals out of the game before the end of the first half. Arizona couldn't run the ball, and Murray struggled against this defense, with no TDs and a pick. Seattle got after Murray, and a big pick-six from Jadaveon Clowney (questionable) was significant. It was a dominant showing on both sides of the ball for Seattle. Now at CenturyLink and with playoff ramifications abound, will Seattle do the same thing this week?
Defense Too Much of a Liability?
Last week and really all season, we see some good things from an Arizona offense. That's especially true when gauging the quality of their offensive line and the fact that they've used a ton of different backs. But whatever progress we see on the offense hasn't trickled down to the defense, which needs a lot of work before the Cardinals will be able to start winning again on a regular basis. Chandler Jones is one of the best pass-rushers in the league, and Jordan Hicks has been dangerous in the middle, making a lot of plays. Overall, however, they are the last-ranked defense in the league, with a secondary that has been mystifyingly-bad.
Arizona Dependable for a 4-Win Team
As we bet on teams, we can't get too hung up on how they're doing from a straight-up results perspective. That's more a concern for fans, not bettors. In other words, we see the Cardinals losing games in bunches, and one could arrive at the impression that they're pretty bad, but their 8-5-1 record against the spread tells a different story. Seattle is the celebrated team in this equation, but it is the Cardinals who have performed better at the betting windows. But after a three-game homestand where they covered just once, they have cooled down a bit.
What Last Week Tells Us About Arizona
When one looks at other teams with similar W-L records to the Cardinals, we see a lot of down-and-out teams. With their low expectations and some definite positive signs, we don't see that from the Cardinals, as they are working toward something meaningful and seeing some things pay off. Murray is getting better. The addition of Kenyan Drake gives them an X-factor coming out of the backfield, and last week, he scored 4 TDs on a big day on the ground. With Larry Fitzgerald, Christian Kirk, and others like rising Damiere Byrd, Murray has weapons to wield on a Seattle secondary that isn't always tip-top. And when their offense is cooking, it camouflages some of their issues on defense. This game means more to Seattle with what they have at stake. But it would be foolish to think this is meaningless for Arizona, as they look to put the finishing touches on a season that helps build for a greater future.
More Picks: Lions vs Broncos Pick ATS >>>
Obstacles for the Cardinals: The Seattle Offensive Machine
Granted, the Cardinals haven't been that bad on the road, beating Cincy and the Giants, while losing to Baltimore by only four and Tampa by just three. They did get blasted at the Superdome this season and lost 36-26 at San Fran, but they've been generally respectable. Even with a healthy point-spread, however, that Cardinals' defense remains a major hindrance in this spot. We see Russell Wilson bringing it just about every week, with Chris Carson starting to string some big games together. Tyler Lockett, DK Metcalf, and a thick cast of role guys are a lot to contain for a slapstick Arizona secondary that has underachieved on a massive scale.
Sure, there are some possible avenues for success for an Arizona offense against Seattle's defense. With 82 combined points in their last three games, Seattle's fortunes, in large part, depend on how well that side of the ball performs. But Arizona didn't make it happen the first time they played, and Seattle did. At home in this building, with playoff fever starting to heat up, will Arizona's general scrappiness resonate as it did at home against the wayward Browns last week? Or is this context one that might be harder for the Cardinals to thrive?
Take the Home Favorite
Seattle is a strange case, being a team that is among the best in the league at 11-3, but still one of the more heavily-questioned and doubted playoff-bound teams in the NFL. Whether it's a lack of star-power on offense or their defense that's ranked 27th in the league, people seem to take license in downplaying the Seahawks and what they've been able to do. And while their formula for success might be a more-delicate recipe than most teams in the same position, I'm not sure questioning them in this realm will pay off. I see the Seahawks reacting to the urgency and putting the Cardinals away at home this week.
Loot's Pick to Cover the Point Spread: I'm betting on the Seattle Seahawks minus 9.5 points. Where are you betting your Week 16 NFL picks? Does your bookie offer you -105 reduced odds wagering? NO! Making the switch to betting at discounted odds will save you $5 in risk every time you bet! Dump your overpriced book today and start saving big money at 5Dimes Sportsbook!

1% Cash Back
---
Pay less per bet &
get largest betting menu