Cleveland Browns vs. NY Giants Odds & Picks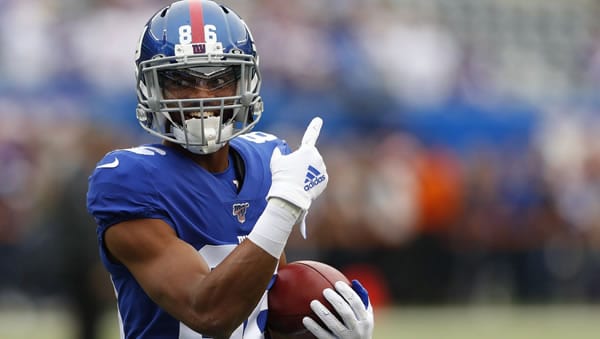 Cleveland Browns (9-4 SU, 5-8 ATS) vs. New York Giants (5-8 SU, 8-5 ATS)
Week 15 NFL
Date/Time: Sunday Night Football, December 20, 2020 at 8:20PM EST
Where: MetLife Stadium, East Rutherford, New Jersey
TV: NBC
Point Spread: CLE -5/NYG +5 (BetNow - The sportsbook that offers a 100% REAL CASH BONUS on your first deposit up to a whopping $1000!!!)
Over/Under Total: 44
The Cleveland Browns come to East Rutherford for a Week 15 battle with the New York Giants on Sunday Night Football. It's a high-stakes battle between foes who don't meet very often. Neither team was able to come out on top in week 14 action. On Sunday, the Giants fell in ugly fashion to the Cardinals at home, 26-7. It broke a 4-game win streak and put a crimp in their playoff hopes. The Browns, meanwhile, saw their 5-game win streak grind to a halt in a tough loss at home on MNF to the Ravens, 47-42. Who can get back on the right track this week?
Wheels Coming Off for the Giants?
It was looking so good, with New York winning four in a row to get toward the top of the NFC East. They almost beat Tampa, beat Seattle, and handled divisional teams Philly and Washington. And they are still in it, though they lost control of their destiny with Washington taking over the division lead. On Sunday, they were in a tough spot, hosting a Cardinals team that was desperate for a win. But to see it all fall apart so graphically was a real eye-sore.
Firstly, no matter how weak your division is, it's hard to make it work when your offensive line can sink to depths like what was witnessed on Sunday. It seemed like QB Daniel Jones was never in a clean pocket, beleaguered, and rushed the entire afternoon. You draft a tackle like Andrew Thomas in the draft, and he's doing his matador-routine with the Arizona defense. When Haason Reddick alone registers five sacks, it's a sad state of affairs.
On one hand, with an NFC East team like the Giants trying to crawl out of the abyss after an 0-5 start, you don't want to be too critical. They had won four in a row, played well against some good teams, and righted the ship. And they're still in there with a shot. There is just no way that anyone who watched that game on Sunday can emerge with a good feeling about backing them this week, especially with that Cleveland defensive-front. Without Saquon Barkley and without any real difference-makers on this side of the ball, collapses along the O-line like what we saw last week will make points very hard to come by for the Giants. You just have to wonder if, after that surge, the Giants have anything left.
Get Dan's Jags vs. Ravens Week 15 Prediction
Obstacles for Cleveland
For all their issues, the Giants' defense has been resilient. Even as the other side of the ball sometimes toils and makes miscues, the "D" has hung in there week after week. The 26 points the Cardinals scored against them on Sunday were the most points anyone has put up against the Giants since week five. The secondary has gotten better over the course of the season. The front is both stout and disruptive. Granted, Cleveland has a lot of weapons, and their line is one of the best in the league. In addition, when looking at the offenses the Giants' defense has played well against, it's a lot of bad teams. If they were that good on defense, they would have more than five wins with that schedule. Still, they've held up against Seattle, the Rams, and the Bucs without wilting and should be tough on Cleveland this week.
Browns Losing Make Them Tougher Here?
Perhaps if the Browns had won last week against Baltimore, this would be a possible letdown spot for Cleveland. Coming off the loss, though, one would be expecting them to show more urgency to deliver some heat in a game they otherwise could maybe show up a little deflated. I wouldn't take the Browns too much to task for the loss to the Ravens, who were fighting hard with their playoff position having gotten a bit precarious. Sure, some bad things materialized, like a bad pick from Mayfield that may have changed the result of the game, in addition to Cleveland players coughing up the ball left and right, however, at least recovering their own balls. The Cleveland front got to Jackson a few times early but were leaky against the run and didn't make the impact we had seen as they built their record to 9-3.
Do the Giants Have the Right Recipe for Cleveland?
A few things seem troubling for the Giants' chances this week. Firstly, Jones doesn't seem to be at full-power, not a good thing behind that line playing this defense. They don't have the powerful and varied running-game that can set the Cleveland defense off-rhythm that Baltimore does. In addition, all the weapons that Cleveland can wield will test the limits of this Giants' defense. With two good backs in Nick Chubb and Kareem Hunt, along with a slew of aerial targets of all shapes and sizes, they put up 42 points against the Ravens, one of the stingiest defenses in the league.
Take the Road Team
I don't question whether the Giants can put forth a solid showing here, with their defense helping keep them in the game. And maybe the Cleveland defense has started to fray some and is a little banged-up, creating a gap for the Giants' offense to do some damage. In addition, this is a bit of a foreign road-trip for the Browns, with most of their young roster having never played against the Giants before. I just see a fired-up Browns team surfacing at MetLife on Sunday night, and with a lot on the line, I see both sides of the ball playing well, as the Giants struggle to find answers. I'll take the Browns.
Loot's Prediction to Cover the Point Spread: I'm betting on the Cleveland Browns minus 5 points. If you read a lot of our game previews, you'll see that we're on our soap box bigtime this week, preaching to our readers how they need to dump their books and make the switch to -105 reduced odds at Betanysports. Why overpay when you could be betting for a cheaper price? It helps us stay a free website as well! (Which is VERY much appreciated!)