Denver Broncos vs. Kansas City Chiefs Pick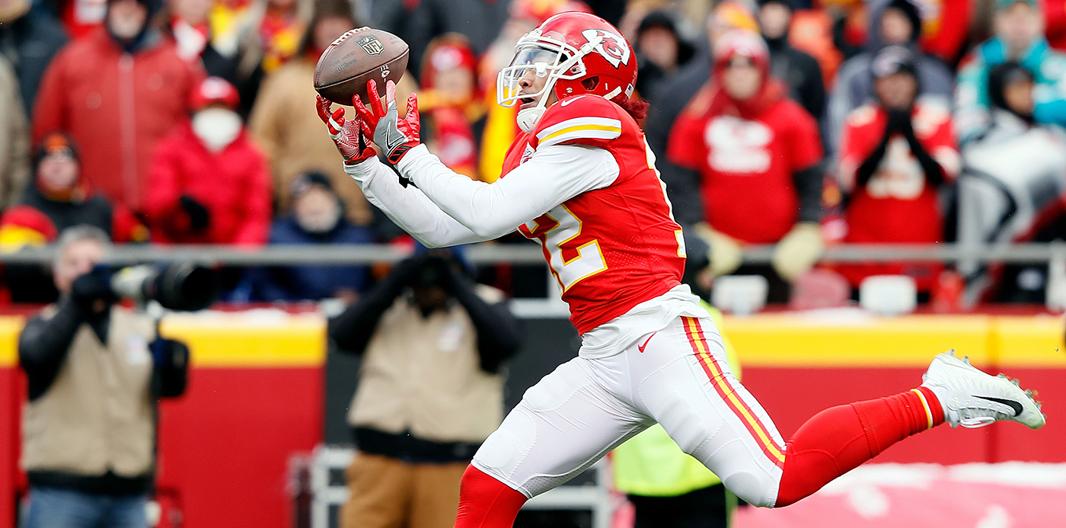 Denver Broncos (3-4 SU, 2-4-1 ATS) vs. Kansas City Chiefs (6-1 SU, 7-0 ATS)
Date/Time: Sunday October 28, 12:00 PM EST
Where: Arrowhead Stadium, Kansas City Mo.
TV: CBS
By Keith Allen, Football Handicapper, Predictem.com
Point Spread: Den +10 / KC -10
Over/Under Total: 55
Denver travels to Kansas City for a week 8 AFC West matchup. The Chiefs are laying 10 to their division rivals, but the only play is to take the home chalk Chiefs. Here is the handicap.
KC Is a Freight Train
It doesn't take a masters degree in football to know the Chiefs are the hottest offense in the league. They are moving the ball and scoring points at a record rate, and covering the spread every week. Andy Reid's squad leads the league in points scored, outpacing the #2 scoring Rams by 35 points through 7 weeks. They are first in yards per play and passing yards and 7th in rushing yards per game. They have only been held under 400 yards twice in seven games. If the season were to end today, Patrick Mahomes would be a lock for MVP. He leads the league in passing touchdowns and yards, and has been everything and more that Reid could have imagined when he shipped out Alex Smith.
Denver's defense wasn't able to contain Mahomes and the Chiefs in week 4 at Mile High Stadium, and there is no reason to think they will contain them in week 8 at Arrowhead. KC rolled up 446 yards in the week 4 contest with Denver. The Broncos are 18th in points allowed and 20th in yards per play, and this includes last week's drubbing of Arizona. Denver's pass rush is still one of the best in the league, but their corners cannot shut down all of the weapons KC will deploy. The 27 points scored by the Chiefs in week 4 is their low of the year. With the Chiefs at home, it won't be surprising if they put up 40 or more for the third straight week.
Denver's Offense Can't Keep Up
The Broncos offense is averaging 23 points per game, 4 points less than the Chief's low total of the year. Case Keenum has proven to be the low-end starter (or high end back-up) he has been most of his career, throwing only 8 touchdowns to go with 9 interceptions. He didn't throw a touchdown pass against the Chiefs defense in Denver but did take 4 sacks and toss one interception. Emmanuel Sanders and Demaryius Thomas still are a formidable 1-2 combo on the outside, but no other receiver has stepped up to give Keenum a viable third option. Denver's rushing attack has been a pleasant surprise and is 8th in the league in yards. They did manage 159 yards against the Chiefs at Mile High. However, the Broncos are probably going to have to score in the 40s to win and will not get there running the ball. Keenum will have to thow the ball for the Broncos to win, or even cover the number.
The Chiefs Defense played their best game of the year last week against Cincinnati. Kansas City played a little bit more of a bend but don't break defense against the Bengals rather than being more aggressive and risk giving up big plays. They sat back and made the Bengals sustain long drives to put points on the board, betting that the Bengals couldn't score touchdowns to keep up with the KC offense. If they utilize the same strategy and don't give Denver anything easy, there is no way the Broncos can keep up.
10 Points Is A Lot to Lay In The NFL
One of the squarest betting trends is to bet double digit favorites, which only cover in the low 40% range. But here is why the Chiefs buck that trend this week.
They have played 3 games at home this year and won by 11, 13 and 35.
In the first half of those 3 games, KC has outscored their opponents 79-17.
Andy Reid showed against the Bengals that he will keep his foot on the gas and push the ball down the field even with a lead.
KC has beaten Denver by a total of 31 points in their last 2 games in Arrowhead.
Before last week's win in Arizona, Denver had played 2 road games and lost by 13 and 18 points. I understand they won in Arizona, but they got breaks early that put the game out of reach early in the first half. That game script will not be repeated in KC.
Beyond this, Denver is a team that is ready to implode, and was fortunate to get an easy win against possibly the worst team in the league last week. Coach Vance Joseph is on the hot seat and really needs a marquis win to stay on John Elway's good side. There is talk of trading Sanders, Thomas or both and going into full rebuild mode. Keenum's job security is also on shaky ground as there are calls to give Chad Kelly a shot at QB. If this game starts bad for Denver, it could go south in hurry.
Lay It Or Don't Play It
The play is with the Chiefs at -10 at home against the Broncos. Don't get in front of the Chiefs freight train that is 7-0 ATS this year. A good derivative play would be Chiefs first half. The line isn't posted yet, but should be 6 or 6½. Play the Chiefs early as the line opened at 8½, and will probably keep climbing as we get closer to kickoff.
<h4 class="widgettitle">NFL Picks</h4><!-- [et_pb_line_break_holder] -->