Denver Broncos vs. Las Vegas Raiders Week 16 Prediction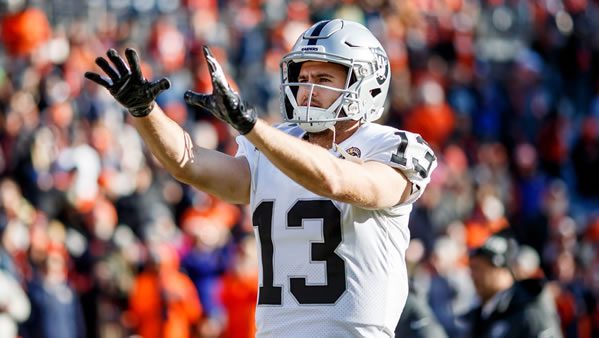 Denver Broncos (7-7 SU, 7-7 ATS) vs. Las Vegas Raiders (7-7 SU, 5-9 ATS)
Week 16 NFL
Date/Time: Sunday, December 26, 2021 at 4:25PM EST
Where: Allegiant Stadium, Las Vegas, Nevada
TV: CBS
Point Spread: DEN +1/LV -1 (Betanysports – Did you know that you can bet on games at -105 odds instead of -110? Why overpay when you could be saving money every single time you place a wager! Be smart! Make the switch TODAY! You'll be so glad you did!)
Over/Under Total: 42.5
The Denver Broncos come to Allegiant Stadium on Sunday afternoon for a week 16 AFC West showdown with the Las Vegas Raiders. Denver was at home on Sunday, recipients of an ugly 15-10 loss to the Bengals where they saw starting QB Teddy Bridgewater go down with a concussion. They look to rebound this week in what might be a decent spot against a Raiders team that won't go away, beating the covid-depleted Browns on Monday, 16-14. Also at 7-7. They are still in this, and this game will go a long way toward determining which of these two teams gets to the postseason.
Clues from the First Game?
What week six means now, especially for the Raiders, is perhaps a bit suspect. With Henry Ruggs, III. the leading receiver that day for the Raiders, along with two TDs from a no-longer active Kenyan Drake, it's iffy how much the Raiders 34-24 win that day means. Still, it was at Mile High, and for potential Raiders backers struggling to grasp onto much, this could count as a source of comfort. And while the Broncos didn't do a great job in converting production into points, it was a decent offensive day, with both Melvin Gordon and Javonte Williams running with success, with Teddy Bridgewater connecting with Courtland Sutton, Tim Patrick, and Noah Fant on TD throws. Key on the day were three picks from Bridgewater, and with QB turnovers being something that has surfaced a few times this season, the Raiders look to register some more big plays this week.
The Ying and Yang of the Broncos
It can get ugly on a given week, and coming up with ten points at home with a chance to get above .500 against a middling Cincy defense was a bad development. And just know when you get behind Denver with your betting dollar, there will be times where you regret doing so amidst a flaccid offense and an otherwise good defense that can inexplicably hit low depths from week to week. They have aerial talent with no ability to get the ball in their hands. The injury bug has been a major nuisance across all areas of the team. Personnel is sometimes utilized bizarrely.
Yet, the Broncos are still 7-7, not bad considering all their issues. Leading the reasons for them still vaguely being in the mix is a defense that has a lot of good pieces. Solid across all areas, they can easily stymie offenses on the Raiders' level, though that didn't really happen the first time they played. While one could make a case for Javonte Williams getting more of the share of touches in the backfield, his tandem with Melvin Gordon is perhaps the best 1-2 punch at running back in the conference.
The QB situation is a bit troubling for the Broncos. On the other sideline is a verified NFL starter in Derek Carr, while the Broncos continue to toil with a rotation of guys who are probably better in the role of being backups. A lot of receiving and tight end talent is hung out to dry most weeks. One can only imagine what the stats of guys like Jerry Jeudy, Courtland Sutton, Tim Patrick, Noah Fant, and others would be in more-functional offenses. But maybe there will be answers with Drew Lock. While far from ideal and with a lot of the shine off after a promising 2019 run, he at least offers a little X-factor appeal that Bridgewater was showing less and less of.
Don't Neglect the Raiders' Heart
It wouldn't be easy to find many teams who have been out of the playoff hunt for so long who have gone through what the Raiders have gone through, still sitting here in week 16 with a shot to make some things happen. And sure, a 2-5 record in their last seven games doesn't paint an image of a team overcoming adversity. But they won't go away either, will they? And for that, I think the Raiders deserve a little credit. And they're at home against a team that, like the Browns, will also be without some key weaponry, and it's also a team they've already beaten.
More Picks: Get Loot's Pittsburgh at Kansas City Spread Winner >>>
Football Reasons the Raiders Might Be OK this Week
Quarterback play still counts for a lot in this league. Denver finds this to be a part of their make-up that is a massive hindrance to their success. It's a team where you might see a good QB get acquired for next season who drops right in and turns things around. But for the time being, Carr will be the best quarterback on the field by a mile. Even if the connection with Renfrow doesn't always yield massive fireworks, it surpasses any aerial connection Denver has by far. That greater offensive effervescence manifested the first time, and it might again.
Take the Road Team
There are enough mixed results and contrasting data lately to warrant confusion on the topic of which team here has another push left in them. While one doesn't want to read too much into a Raiders' win over a compromised Browns' team, the Broncos have slipped up enough lately to warrant concern, as well. I just can't get away from the thought that the Denver run-game and defense has enough upside to warrant the Broncos the choice in this matchup. I'll take Denver and the point.
Loot's Prediction to Cover the Point Spread: I'm betting on the Denver Broncos plus one point. Be sure to check out our college football bowl game predictions!
100% REAL CASH up to $300

USE BONUS CODE:
PREDICT100