Green Bay Packers vs. Chicago Bears Pick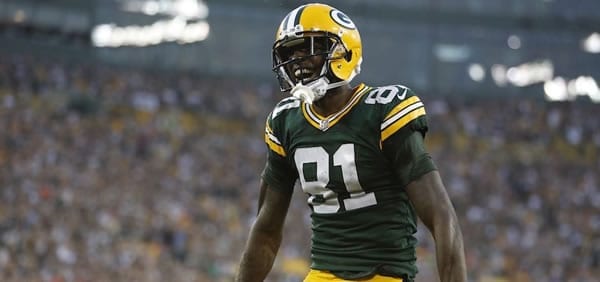 Green Bay Packers (5-7-1 SU, 5-7-1 ATS) vs. Chicago Bears (9-4 SU, 9-4 ATS)
NFL Football Week 15
Date and Time: December 16 at 1pm ET
Where: Soldier Field
TV: FOX
By Ted Walker, NFL Football Handicapper, Predictem.com
Over/Under Total: 47
Point Spread: GB +6/CHI -6 (As mentioned, this is the kind of game, and line (Packers), you want to tease as you don't waste points teasing over the 0)
NFL rivalry games are great and those same rivalry games with playoff stakes attached are even better. As the NFL season winds down, there are fewer key matchups each week but we get a big one when Green Bay heads to Chicago to take on the Bears. Chicago will wrap up a division crown with a win against their neighbors to the north and Green Bay needs a win to keep their very faint hopes alive. This is the 198th meeting between the teams and while the overall series is very close, the Packers have won 15 of the last 18 meetings. The Bears last win against the Pack came in 2015 and they haven't won in Soldier Field since the 2010 season. Of course, this is the best Bears team in quite some years and they have proven to be great at home with a 6-1 record, including a win against the Rams last week. Green Bay has been awful on the road, posting an 0-6 mark as the visitor, meaning Chicago is a rather heavy favorite for the first time in many years.
Philbin at the Helm
The Packers were successful in their first game without former coach Mike McCarthy and while they didn't look remarkably different, there were noticeable changes with Joe Philbin calling the shots. Green Bay is 10th in passing and they continued to utilize that strength early against Atlanta but the play-calling featured many more quick-hitting patterns that got the ball out of Aaron Rodgers hands right away. That was no accident considering how long Rodgers prefers to hold on to the ball, a fact that has in part led to Green Bay allowing 41 sacks so far. The success with early down passing set up manageable third down chances and Green Bay converted on 7-of-13 opportunities overall. That was just the second time this season the Packers hit 50% conversions for a game and they were actually sitting at 70% until the game was mostly out of reach late and they were just killing the clock. Chicago has the second best third down defense in the league, allowing just 34% conversions so Green Bay will need another strong performance on those key downs. Philbin also used Aaron Jones more than his predecessor with Jones hitting the 20 touch mark and turning in 108 combo yards and a score. You would have needed to watch nearly all of Green Bay's previous games to even notice the subtle differences between Philbin and McCarthy but they were there and the ball got into the hands of the best playmakers often. The Bears are certainly better than the Falcons but another solid gameplan by Philbin could give the Packers a shot to get points on the board.
Remember Week 1?
It seems like another season altogether but these teams squared off in a Week 1 contest that was very telling in retrospect. Chicago pounced on Green Bay with Khalil Mack and friends sacking Aaron Rodgers all the way to the locker room with a sprained knee. The Bears led 20-0 in the third quarter but Rodgers went all GOAT, throwing for 286 yards and three scores on one leg and led the Packers to an improbable 24-23 win. Lost in the craziness of the miracle comeback was a display that Green Bay had serious deficiencies on both sides of the ball and that Chicago was going to be a very scary team. Those two themes have mostly held true as we head into this week but Green Bay has shown the ability to crease Chicago's 3rd ranked defense. Davante Adams and Randall Cobb both scored in Week 1 and Aaron Jones didn't even play in that game due to his suspension to start the season. The Bears hold opposing QBs to a league-best 71.2 rating on average but will a more mobile version of Rodgers be able to duplicate or even improve upon his Week 1 performance?
Mack-Attack
The Chicago D versus the Green Bay O is the pay-per-view matchup come Sunday and that puts Khalil Mack in a pivotal role. Mack has 10 sacks entering the week with six forced fumbles and one interception among his other defensive MVP-level stats. Green Bay has struggled with pass protection all season and they again come into this game with several injuries along the offensive line. OLs Byron Bell, Bryan Bulaga and Lane Taylor are all questionable, leaving Green Bay dangerously thin on the line, especially if any in-game injuries arise. I don't think Chicago is going to have much trouble getting pressure on Rodgers but the Bears will have to be disciplined in their rush. Rodgers was able to step up and scramble for first downs on multiple occasions against Atlanta and he is always looking to extend and do damage on broken plays as well. The Chicago secondary has notched 25 interceptions thus far but #12 just set the NFL record for most pass attempts without an interception and still has just one pick on the season. The Bears are a legitimately awesome defense with top-3 ranks in rushing yards, total yards and points allowed (19 per game) but will they get frustrated or fatigued if they aren't able to get to Rodgers and create turnovers?
Don't Forget About Us
The Chicago offense gets second billing to the defense but their performance may be a big key in this one. If Green Bay is not accommodating with the turnovers, Mitchell Trubisky will need to lead long drives to score and he will have to avoid the mistakes himself or risk giving Rodgers a short field. Trubisky has thrown for 21 touchdowns and 12 interceptions in eleven games and while he has a nice 92.1 rating, the Bears passing game clocks in at just 23rd overall. Green Bay is 8th against the pass and they are top-5 in the league with 40 sacks for so Trubisky will need to be sharp. Green Bay is just 24th against the run but Jordan Howard is averaging just 3.6 yards per carry, likely making it unwise to simply utilize him as the primary offensive weapon. Tarik Cohen leads the team in catches and yards as a running back but he was held to just 41 yards on eight touches in the opener. The offense has clearly evolved during the season with Allen Robinson and Taylor Gabriel gaining more experience with Trubisky but that side of the ball hasn't been needed to win many contests. Chicago is 0-3 when allowing 30 points and it will be interesting to see if the Bear offense can keep them in this game if Green Bay gets consistent production and something close to that point total on the board.
You get the feeling that this one is going to be a close contest and I question Chicago's ability to hold down Rodgers like they just did Jared Goff. Rodgers looked more engaged with Philbin's gameplan and I think he plays another good game with Green Bay still not eliminated from the playoffs. I think Green Bay was oddly fortunate that Rodgers injury in the first meeting was able to produce some tape on how to effectively beat this defense. Green Bay has the additional piece now with Aaron Jones (5.6 ypc, 8TD) on the field and Randall Cobb is back and healthy. I think the ball is going to get out fast to neutralize the Chicago pass-rush and I don't think the Bears are going to get the benefit of multiple turnovers like they usually do.
Sportsbooks Favored Saints by 6.5
That puts a lot of pressure on Trubisky and the passing game. Trubisky only threw for 110 yards last week and was picked off three times but the defense absolutely bailed him out. Cohen and Howard were able to find success in running the ball but it didn't lead to points and that inability to be efficient leaves Chicago very exposed as a 6-point favorite. I actually like Chicago to win this game late by a field goal but it wouldn't take much for me to call this one a 50-50 bet overall. Perhaps Green Bay would even have a more than 50% upset shot if Mason Crosby weren't 26th in field goal accuracy this season. This one stays close as most division games do with Chicago getting the 24-21 win but that gives Green Bay their 13th ATS win in the last 16 against the Bears.
Your Name's Pick to Cover the Point Spread: Green Bay