Houston Texans vs. Indianapolis Colts Pick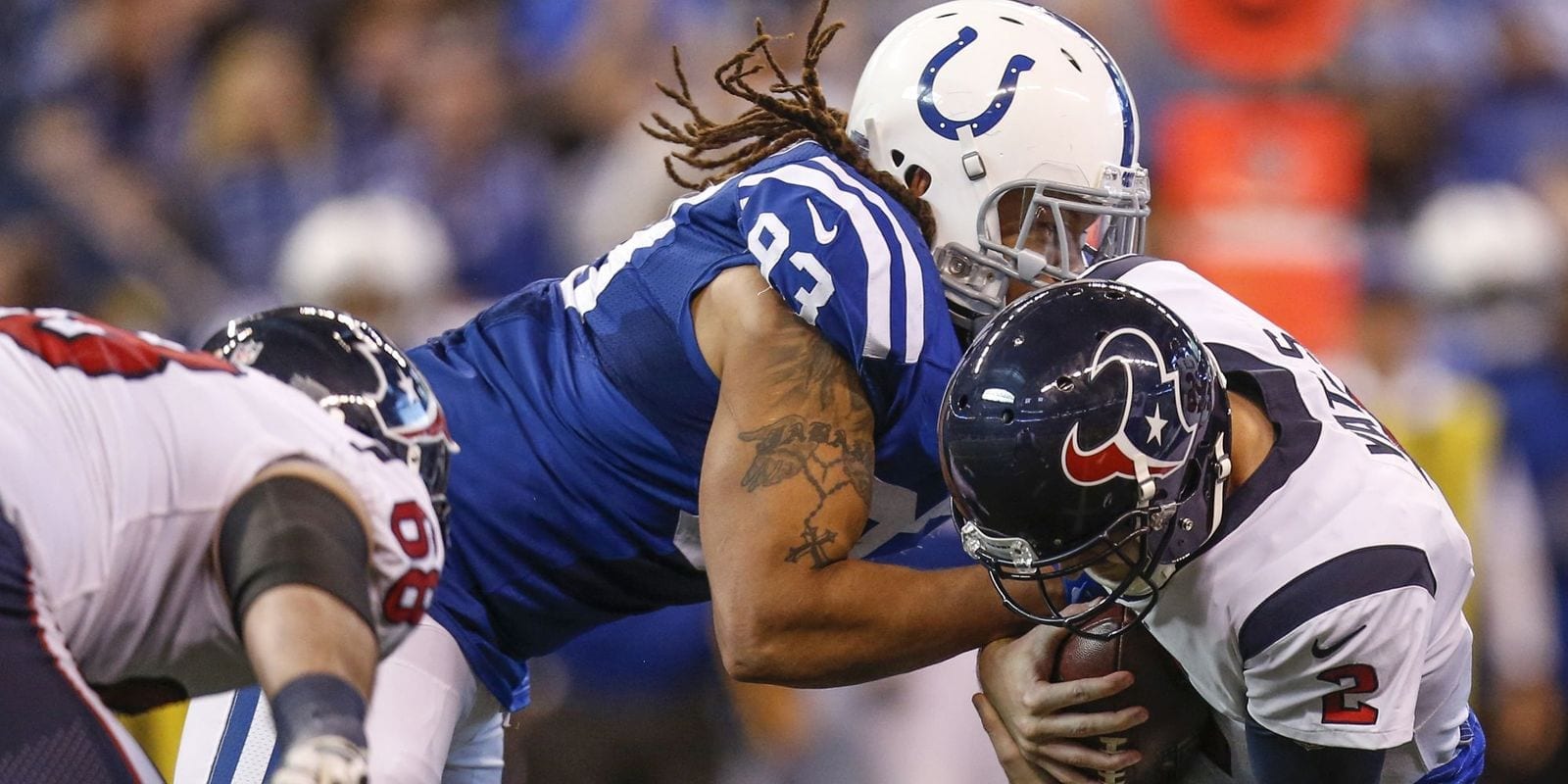 Houston Texans (0-3 SU, 0-3 ATS) vs. Indianapolis Colts (1-2 SU, 2-1 ATS)
NFL Football Week 4
Date and Time: Sunday, September 30th, 1:00pm EST
Where: Lucas Oil Stadium - Indianapolis, IN
TV: CBS
By Bob Clark, NFL Football Handicapper, Predictem.com
Point Spread: HOU +2/IND -2
Over/Under Total: 47.5
BATTLE FOR THE AFC SOUTH CELLAR:
Do you guys remember a time when the AFC South was a fight between the Houston Texans and Indianapolis Colts? And remember when Tennessee and the Jacksonville both sucked? Man how times have changed! Now, the Jaguars are primed to make another run at the AFC Title game and the Titans are sitting at 2-1…meanwhile, the Colts and Texans are pure trash. The Texans led by wannabe superstar Deshaun Watson have yet to win a game, and the Colts have just one win against a mediocre at best Washington Redskins team. These types of games are always hard to predict because it's usually a challenge to decide who stinks the most but we will do our best here.
As of mid day on Tuesday, the Indianapolis Colts were favored by just two points over the Texans. The total points are set at 47.5 combined. It seems like the public has zero faith in the Texans seeing as bookies have taken 63% of the early action ion them to not cover the 1.5 point spread. Only 37% think that Houston can go into Indy and get the win…or tie. As for the total points, 51% thinks it goes over the 47.5.
WHY HOUSTON IS HAVING A PROBLEM:
Deshaun Watson came on the scene hard core last season and after his first couple of games he appeared to be the future of the Houston Texans. The kid looked good…hell…he looked GREAT! Then, tragedy struck, and he was injured and out for the entire season. Since, Houston fans felt like this season was going to be magical once he returned. Now, I am not trying to sound like a "hater" but I even said last year that Texans fans and all the pundits saying Watson was one of the league's best needed to tone it down…just a tad. Am I saying he is a flop? No. But lets chill a little. QB's like Watson (Duel Threat) tend to have a tough time in year two. Defenses learn how to play and defend them, and their job as a passer gets a little tougher. Yes, I think Deshaun Watson can be a good quarterback for a long time, but ANYONE that thought he was going to come into this season and just light it up has ZERO football IQ.
So what exactly has been the problem with Watson? Turnovers. The Texans are ranked in the top 15 in both passing and rushing offense. It is the turnovers that cause them to fall apart and not score. Not only is the offense sputtering, the defense, which just a year or so ago who was supposed to be one of the best in the NFL is allowing nearly 25 points a game. In my opinion though, yes this Houston team is having issues, but they can easily be fixed. If the offense was able to limit turnovers and score more, then that would make life easier on the defense. As cliché as it sounds, the Texans just need to play better as a team. I can see this team going on a run and winning some games, but the questions is…WHEN?
ADVANTAGE - COLTS?
Although Andrew Luck has been injured and missed what felt like six years, he is still the more experienced quarterback in this game. With that said, do the Colts REALLY have an advantage in this game? In nearly every statistical category, the Texans have the edge and if not, it's neck and neck. Yes, the Colts are at home and yes so far they have a better record, but I can see this being a tight game til the very end. The Texans have actually had the more difficult schedule as well. Games against the Patriots, Titans, and Giants are more difficult than ones against the Bengals, Redskins, and Eagles (and don't let the records fool you…all three of those teams are overrated and yes I am including the Eagles in that mix). To me there is zero home field advantage and also I do not see much advantage from a talent standpoint in this one. This contest is a 100% complete toss up. Don't get me wrong, I am in no way saying that Houston has some sort of crazy advantage in this one, I just think there is no reason to feel the home team is a clear cut favorite.
THE VERDICT:
If I was told that I had to pick a winner in this game (which I was told to do so), I have to say that I like Houston just a little more. To be honest, I like Houston A LOT MORE than I do Indy. I think both of these teams have a ways to go to get where they want to be by seasons end, but in this one game, this one week, I think Houston not only wins, but I have this crazy gut feeling that they straight up dominate Indianapolis. Call it a hunch, call it stupid, call it I am writing this article with two beers and two vodka red bulls in my system….call it what you want but I say Houston wins this game 28-13 over the Colts as they get their first win of the year on their way to about six more before it is all said and done. As for the line, I do not see this one shifting much one way or the other before kickoff, but like I always say, do not lay your bet too early. Wait out the week and make sure there are no major injuries or situations that cause this game to go a different way. Again…Houston wins easily.
Bob's Pick to Cover the Point Spread: TAKE THE HOUSTON TEXANS +2 OVER THE INDIANAPOLIS COLTS AND ALSO TAKE UNDER THE POSTED TOTAL OF 47.5 COMBINED POINTS.