Houston Texans vs. Tennessee Titans Recommended Bet 12/24/22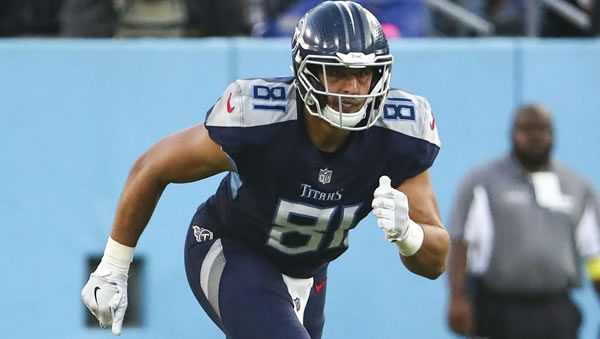 Houston Texans (1-12-1 SU, 6-7-1 ATS) vs. Tennessee Titans (7-7 SU, 8-5-1 ATS)
Week 16 NFL
Date/Time: Saturday, December 24, 2022 at 1PM EST
Where: Nissan Stadium, Nashville, Tennessee
TV: CBS
Point Spread: HOU +7/TEN -7 (BetNow – Biggest bonus with lowest rollover! Deposit up to $500 and get a 100% matching REAL CASH bonus when you use bonus code PREDICTEM)
Over/Under Total: 38
The Houston Texans come to Nashville for a week 16 AFC South showdown with the Tennessee Titans on Saturday. Tennessee is still perched atop the division, but four straight losses, including a 17-14 loss to the Chargers on Sunday, have them on the rocks heading into the stretch run of the regular season. You would think a 1-12-1 Houston team coming into town would provide the answers, but between the fight they've been showing and the Titans' worrisome form, you can't be so sure. On Sunday, the Texans again showed fight before losing to the Chiefs, 30-24, in overtime. Who can deliver for us on Saturday in Nashville?
Looking at the Texans a Different Way
The Texans have one win heading into week 16. Their offense is ranked last overall in the NFL, and so is their rushing defense. Going against Derrick Henry that would appear to be a major problem. Still, against playoff-bound teams the last two weeks, they made their opponents dig deep for a win. We're talking about teams in far better shape and position than the Titans having to call on everything and catch breaks to squeak out of there against this one-win Texans team. You would have to at least say they are showing a lot of fight, and despite rampant injuries and other personnel issues amidst a cruddy season, they're here towards the end putting up a heck of a fight.
October 30 was a long time ago in football terms when the Titans beat the Texans 17-10. Still, this was right in the meaty part of the Titans' big groove period where they built up what then seemed like an insurmountable divisional lead. And still, they could manage just a one-score win over this Texans team. So, just to sum it up, we saw a hot Titans' team with Derrick Henry going off for 219 yards and two touchdowns, still only able to put up 17 points. Now you have a sideways Titans team, a Houston team showing a lot more spark, and a point spread that is the same margin of their last game. But maybe things aren't the same.
10* CONF CHAMP TOTAL - 7-3 (70%) NFL PLAYOFFS
AAA Sports has hit BOTH their Wildcard Round and Divisional Round TOTAL OF THE YEAR, meaning you simply CAN NOT afford to miss out on their CONFERENCE CHAMPIONSHIP TOTALS WINNER! Now an ABSOLUTELY ELECTRIC 7-3 (70%) in the NFL Playoffs, this is TRULY the BIG PLAY that you've been waiting to just UNLOAD on!
Can Titans Turn the Corner?
I'd be hesitant to shovel dirt on the Titans just yet. Granted, their offense is really hurting. Outside of Henry, they just don't have much other than a collection of guys where one might step up one week, and other weeks, no one really steps up. Aerially, it's a laughingstock. And even in some spots where Henry is productive, they still can't hit the scoreboard very often. But maybe last week was a good sign if for no other reason that the Chargers at home didn't run over this defense as some suspected might be the case. And that's where we maybe should be looking for signs of a surge and start seeing coach Mike Vrabel's handiwork paying off.
The Henry Factor
In some spots where the viable offensive threats are multiple, you can get away with a less Henry-centric analysis. But between Tennessee's narrow routes to offensive success and the dilapidated Houston offensive unit, a guy like Henry looms large indeed. Under ideal conditions, the Texans were hurting on offense. Now, it's a really desperate situation. You still have to say, though, the results don't really reflect that. It's still difficult to see a team with Davis Mills under center with Jeff Driskel getting snaps, Dare Ogunbowale at starting RB, with a pass-catching crew of Chris Moore, Amari Rodgers, and tight ends Jordan Akins and Teagan Quitoriano and be very optimistic. Granted, it's possible some better weaponry files back into rotation. It's still hard to not imagine a guy like Henry, who dominated the Texans' sorry run "D" last time, being a prevalent factor in this matchup.
Get Loot's NYG/Min Week 16 betting analysis and suggested wager >>>
What to Expect
Theories can be costly. Mine is that the Titans will look up and see that despite this swoon, they're a first-place team in control of their own destiny. I think the form they showed on "D" last week shakes out well for the purposes of facing a nameless Houston offense coming into town. Henry always creams this Houston defense and should do so again on Sunday. And while the Texans have showed commendable levels of fighting spirit amidst demoralizing conditions, I'm not sold that this is something upon which we can depend on to continue to the end of the season. And when facing a team with something to play for with a lot on the line, we're going to see urgency ramp up a little bit, particularly in a situation like this. For as bad as the Titans might be feeling about this past month, it's nothing compared to how they're going to feel if they lose to a one-win Houston team, with the stakes being what they are now. Slump aside, I almost trust Vrabel and Henry enough to not allow things to sink to those depths.
Lay the Points
There isn't much about this Tennessee offense that we've seen lately that should make anyone feel giddy about laying a TD. And those looking for an easy cover laying points against the Texans the last few weeks have been getting absolutely hammered. I can't help but think Tennessee's defensive performance last week and what Houston brings to the table on offense combines for a situation where the Tennessee defense might be more off the hook this week than they'd normally be. And I think that sets up well for the Titans to unleash Henry and cruise to the wire a definitive winner. I'll take Tennessee this week.
Loot's Prediction to Cover the Point Spread: I'm betting on the Tennessee Titans minus 7 points. Don't forget that we also offer free college bowl game picks!