Miami Dolphins vs. New England Patriots Pick 9/13/20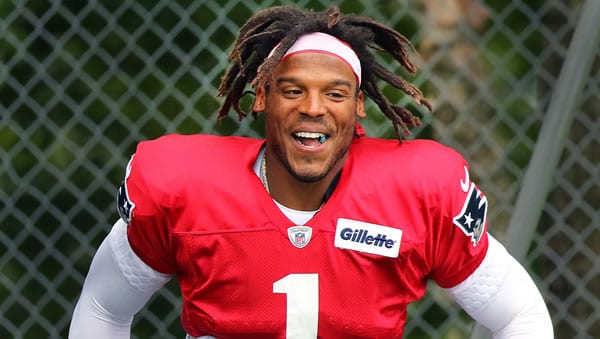 Miami Dolphins (2019 5-11 SU, 9-7 ATS) vs. New England Patriots (2019 12-5 SU, 8-8-1 ATS)
Date/Time: Sunday, September 13, 2020 1:00 PM
Where: Gillette Stadium, Foxboro, MA
TV: CBS
Point Spread: MIA +6 / NE -6 (Bovada - 50% Bonus up to $250 FREE!)
Over/Under Total: 43.5
The Patriots and Dolphins meet in Foxboro for an AFC East opening NFL weekend matchup on Sunday afternoon. The teams last met in week 17 of the 2019 regular season when Miami upset New England as a 16-point underdog, destroying any chance of the Patriots getting a much-needed bye in the postseason. This ended a 10-game home winning streak that New England had built in the series, and though they have gone 14-6 in the last 20 games against Miami, they are a considerably different team than they have been for many years as they go into the 2020 campaign.
HEAVY LOSSES
The departure of Tom Brady from the Patriots rightfully garnered a majority of attention regarding roster overturn, but unfortunately for the team, he was far from alone in terms of key losses. The running game took a significant hit with the retirement of unheralded fullback James Develin and offensive line coach Dante Scarnecchia. Things only got worse when the team was hit with a rush of COVID departures, including expected starting offensive tackle, Marcus Cannon. The virus concerns especially affected the defense, with Dont'a Hightower and Patrick Chung both opting out for the 2020 season, which only magnified an already decimated squad thanks to the free-agent departures of Kyle Van Noy, Duron Harmon, Danny Shelton, and last years' leader in tackles and sacks Jamie Collins.
NEWTON'S NEW TOWN
To replace Tom Brady, the Patriots took their time and eventually signed free agent Cam Newton to go along with second-year Jarret Stidham and 86-year-old Brian Hoyer at the position. Since his signing, Newton has immediately taken over the locker room leadership role left by the departure of Brady, and to no one's surprise, was named the teams' starter for week one last Thursday.
QUESTION MARKS
How effective Newton can be remains to be seen as there are a variety of stats out there to show a drastic drop off in recent years. Since the 2015 Super Bowl season, Newton has a record of just 23-25 as a starter and has thrown 44 interceptions in his past 46 games, including a streak of at least 1 in seven of his last eight games played. His effectiveness on the ground was a significant part of his success, but thanks to a variety of injuries has seen that ability drop as well as he has just four rushing touchdowns in his past eighteen games. This is an especial issue for Newton as making plays with his feet has helped offset an accuracy issue throughout most of his career, having completed over 60% of his passes in a season just once since 2013. All of this, combined with the fact that the Patriots have an overrated hack as an offensive coordinator in Josh McDaniels, could lead to increased difficulty for Newton to get to where he needs to be to effectively lead the team to victory.
More Picks: Raiders vs. Panthers Week 1 Prediction
SKILL POSITION PROBLEMS
Another issue for Newton is who will be surrounding him on the Patriots offense when they face the Dolphins in week one. The backfield is in disarray with Sony Michel slowed in camp due to injury and Damien Harris's status now in doubt with an out of nowhere ailment. With Brandon Bolden gone as well due to COVID concerns, this leaves them with James White and Rex Burkhead as the expected other backs to make the team. Michel should hopefully be back to full strength by game time, but his effectiveness dropped significantly when Develin wasn't in the lineup, and how much of an effect the Scarnecchia loss will have on an already inconsistent offensive line will undoubtedly pose another hill for Michel to need to climb in his attempt to prove he wasn't a waste of a first-round pick back in 2018.
RECEIVER OUTAGE
No matter how bad Michel may end up being, he won't come close to being as much of a disappointment as wide receiver Muhammed Sanu was. The Patriots traded a second-round pick last season for the former Falcon, who did next to nothing upon his arrival and was cut from the team to start the month of September. New England has notoriously been terrible in the draft involving second-round picks in recent history, and can now add trading failures to the list as well as the Sanu deal may have been the worst made by Belichick in his history with the team. With Sanu gone, the Patriots are expected to start veteran Julian Edelman alongside 2019 1st round N'Keal Harry, who has yet to breakthrough thanks an injury-ridden rookie season, but will have every opportunity to do so now with Sanu gone and an expected positive fit with Newton in terms of down the field success.
DEFENSIVE DEPLETION
With six of eleven starters gone from a season ago, all of whom were important pieces to the team's success; the Patriots will need to rely on power up front on the line and leadership amongst the backs to help keep things together. Last season Stephon Gilmore was arguably the best cornerback in football, and he will need to continue his dominance in 2020, and with the help of Devin and Jason McCourty, offset the recent loss of Patrick Chung and maintain the necessary balance needed in the back seven to counter an unproven group of linebackers in the middle. Up front, the line will be built by Lawrence Guy, John Simon, Deatrich Wise, Chase Winovich, Beau Allen, and Adam Butler, and will hope to supply enough pressure to allow untested linebackers Ja'Whaun Bentley and 2020 second-round pick out of Michigan Josh Uche get more accustomed to their increased playing time.
SURPRISING TURNAROUND
The Dolphins started their 2019 campaign with seven straight losses and looked well on their way to yet another disappointing year (They have had one winning season in the past eleven years and haven't won a divisional playoff game since 1992). From that point, though, they ended up going 5-4 to end the year, and a majority of the credit goes to Brian Flores, who was in his first-ever season as a head coach after having been an assistant in multiple capacities for the Patriots since 2004. Flores could very well end up being the best of the bunch of the Belichick coaching tree, and no matter what he does, he will definitely be a better GM than Bill O Brien if ever given a chance, though he will undoubtedly have his work cut out for him in 2020 as he faces his sophomore season with a similar lackluster roster as he had the year prior.
QUARTERBACK FUTURE
Miami selected Tua Tagovailoa with the fifth pick in the 2020 draft with the hopes that he could be the future of the position for the team. Since Dan Marino retired, the Dolphins haven't had the best luck with quarterbacks selected in the draft (Kerwin Bell, Scott Mitchell, Mark Scotti, John Dutton, Josh Heupel, Brandon Doughty), especially those chosen in the top two rounds (John Beck, Chad Henne, Pat White, Ryan Tannehill). With hopes that Tua can learn from veteran Ryan Fitzpatrick, who is the expected starter for the season, there is at least now reasonable hope for the team that he could be the future for them at the position. At least they made it clear it won't be Josh Rosen, who they released from the team to start September, further solidifying him as one of the worst top ten picks in NFL history.
HOWARD BOOST
In an attempt to build back up a floundering rushing attack that has had only one 1000+ yard rusher in the past nine years (Lamar Miller 2014), the Dolphins signed Jordan Howard in the offseason. After three years with the Bears in which he ran for over 3,000 yards, Howard joined the Eagles last year but was only able to start four games due to injury and was overall a disappointment and now will try to reclimate himself in Miami. Howard has always had a knack for finding the endzone, he has at least six rushing touchdowns in each of his four seasons in the league, and he will undoubtedly need to utilize all of his talents going being a Dolphins offensive line that struggled a season ago so much so that they used three picks in the first four rounds of this years' draft to try and go for an immediate upgrade. Alongside Howard in the backfield will be former 49er Matt Brieda, who is the more explosive player on the two, but will likely start as a spell on third down with possible chances at goal line opportunities.
PARKER CAN LOSE
The Dolphins did not have a single player make the All-Pro team last season, and the only one who had any sort of gripe about being left off was wide receiver DeVante Parker, who finally put together a full season of production after torturing fantasy football owners with his unreached potential since entering the league in 2015. His production did take a significant jump when fellow wideout Preston Williams was injured, so how well he was will be able to keep up that streak for this season remains to be seen. He will certainly hope to keep the momentum going from week 17 of last season, when he was able to get the edge on Patriots cornerback Stephon Gilmore all day long, on his way to an eight reception, 137-yard performance that was one of the major reasons that Miami was able to pull off such a big upset.
MAKING THE JUMP
One member of the Miami offense that has a good chance to take advantage of a Patriots offense lacking in linebacker depth is third-year tight end Mike Gesicki. The popular sleeper pick came on strong at the end of last season, scoring five touchdowns in the final six weeks of the season (he had zero scores in his previous 23 games), and with a clear connection built with quarterback Ryan Fitzpatrick has realistic hopes of making the jump into the elite level of league tight ends.
DEFENSIVE DISASTER
The Dolphins defense ended the 2019 season ranked last in scoring and 30th in total yards allowed per game, so at least from that point of view, there is only room to go up in 2020. Their pass defense gets an immediate upgrade with the signing of cornerback Byron Jones, the return of injured Xavien Howard, and the drafting of Noah Igbinoghene. They also signed former Patriot linebacker Kyle Van Noy in the offseason to go along with other ex-NE players Shaw Lawson and Eric Rowe, which, combined with the tutelage of head coach Brian Flores should go a long way in helping the team make the necessary improvements to get out of the NFL defensive basement.
THE FINAL DECISION
For the past decade or so, the Dolphins and Patriots have gone into their seasons with very different expectations, but this time the switch has been flipped with Miami on the upswing and New England, facing a major roster upheaval, now on the decline. With the league's most difficult schedule awaiting them in 2020, the Patriots can ill afford to start off with a home loss to Dolphins if they want to have a good shot at maintaining their AFC East title belt that they have held for nearly every year of the past two decades. After embarrassing themselves in week 17 with an excusable loss against the Dolphins, the essentially ended their 2019 season thanks to a missed bye opportunity. I cannot imagine Bill Belichick allowing his team to lose at home for the second consecutive time to a Dolphins team that is clearly well-coached but still not close enough to the talent level of the Patriots.
Mike's Pick to Cover the Point Spread: New England -6. Bet your Week 1 NFL picks FREE by taking advantage of a 100% real cash bonus on your first deposit of $100 to $300 at one of the web's best football betting sites: MyBookie.
Football Betting Guide
New to football betting? NFL point spreads can be confusing at first, but our how to bet on football article help you bet like a seasoned pro! You'll also learn how to wager on teasers, parlays, over/unders, prop bets, futures and how point buying works.
STOP LOSING TODAY! START WINNING WITH DOC'S TEAM OF PROFESSIONALS! GET A FREE NO STRINGS ATTACHED $60 FOR THIS WEEKEND'S GAMES!