NFL Pick: Los Angeles Rams vs. Denver Broncos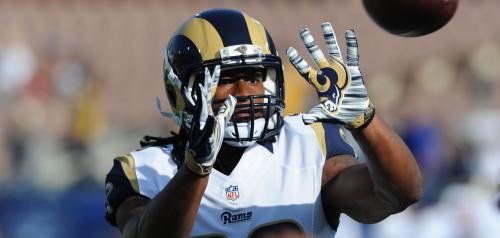 Los Angeles Rams (5-0 SU, 3-2 ATS) vs. Denver Broncos (2-3 SU, 0-4-1 ATS)
NFL Week 6
Date/Time: Sunday, October 14, 2018 at 4:05PM EDT
Where: Broncos Stadium at Mile High, Denver, Colorado
TV: Fox
By: Loot Levinson, Expert Football Handicapper, Predictem.com
Point Spread: LAR -7/DEN +7 (Bovada Sportsbook)
Over/Under Total: 52.5
The Los Angeles Rams come to Mile High on Sunday afternoon for a week 6 matchup with the Denver Broncos. We like the Broncos in this spot. Bear with us. We know they haven't covered a spread yet this season. Anyone who saw the Broncos get filleted by the Jets last week are probably a bit bemused. And the Rams stayed on-point, beating Seattle on the road to go to 5-0. We think last week painted a faulty image on Denver, though they are hardly a bankable proposition at this point. After a 2-0 start, they've lost three in a row, but look for better results at home.
Rams Out of Context
The Rams are better. That much we know. They're a playoff team and the Broncos probably aren't. At the same time, Mile High isn't an easy place to play. This is a tough patch for the Rams, in the second of three straight road games. And we saw how a tough road-environment can affect them, as they needed to pull out all the stops last week to beat the Seahawks. At least that was a divisional team. The Broncos are a team they don't play often and a lot of players on the Rams' roster have never been to this stadium.
In other words, there is something to be said for familiarity in this spot. A Rams backer is looking for them to cover a big number on the road. At 5-0, there is no urgency. They have no real connection to the Broncos, removing some elements that might be more in-play against a different team. And to top it off, they're playing in a place that can zap you of your energy, especially late, when that number is up in the air. For the Broncos, this is a chance to even their record, beat a good team, and breathe some new life into their blood. Contrast that with the Rams, where this essentially adds up to simply another game.
Rams Cooling Down?
At 5-0, one would be hard-pressed to say the Rams are cooling down, but they haven't covered the spread the past two weeks after easily doing so the first three weeks of the season. And last week, they left the issue unsettled until late in a game with a lot of lead-changes throughout. The offense has stayed mostly on-point, with Jared Goff playing tremendously along with Todd Gurley and their vast cast of aerial weaponry with Brandin Cooks, Robert Woods, Cooper Kupp, and others. But after allowing just 13 total points in their first two games, the ballyhooed Rams defense has given up 85 points in their last three games. It's hard to cover big numbers when the defense is giving up that much.
Is Denver Formless?
With Denver experiencing some changes in personnel, who are they? Case Keenum is now behind center. We see some promising young backs in the fold. And a defense that was supposed to maintain its fire was supposed to be the strong suit of the team, something upon which they can lean when times got tough. But lately, it seems like Denver is groping for their identity.
It's difficult to sugar-coat what happened Sunday against the Jets. Granted, that might have been a tough road spot for the Broncos. And the Jets are more of an X-factor this season with Sam Darnold and all, but to lose 34-16 is a tough pill to swallow, especially when your supposedly-strong defense gives up over 500 yards of offense and 323 on the ground. When Isaiah Crowell is putting up 219 yards rushing, what is Todd Gurley going to do?
Keenum was productive on Sunday with 377 yards and it's good they have a QB in there who can at least extract some production out of this offense. The receiving tandem of Demaryius Thomas and Emmanuel Sanders seemed to have lost a step overall, but having two nice young backs in Royce Freeman and Phillip Lindsay is a big boost. Looking ahead, they will need some answers from the other side of the ball.
TIRED OF YOUR CREDIT CARD NOT WORKING AT SPORTSBOOKS? IT WILL AT BOVADA + GET A 50% BONUS!
Denver Different at Home
Yeah, we know—Denver is a tough place to play. All teams are better at home, right? And yes, that's true. This isn't exactly exclusive information, is it? But sometimes the difference is so stark that it bears repeating. In other words, losing to the Jets by 18 is not something that is going to happen to the Broncos at home. At Mile High this season, they beat Seattle and Oakland and lost to the powerful Chiefs by just 4 points. And on the road, they get their butts kicked by the Ravens by two TDs and then get their clocks cleaned by the Jets. So never mind home/away variables, as Denver has manifested completely different at home this season, as opposed to the road.
Take the Points on the Home Underdog
Los Angeles has a lot more firepower and margin for error. This is one of those games where being simply the better team could manifest. I just see Denver playing gritty football. The Rams have no real fire lit under their butts for this one. They're a bit compromised with Kupp and Cooks nursing concussions. It just seems to set up for a game where we aren't going to see the Rams at full-throttle. With some Denver resilience coming through, I see them covering the number at home. I'm taking the Denver Broncos and the points.
Loot's Pick to Cover the Point Spread: I'm betting on the Denver Broncos plus 7 points.