NFL Week 14 Picks: Vikings vs. Buccaneers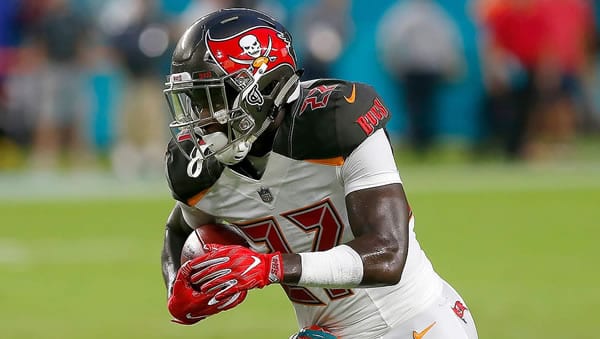 Minnesota Vikings (6-6 SU, 6-6 ATS) vs. Tampa Bay Buccaneers (7-5 SU, 6-6 ATS)
Week 14 NFL
Date/Time: Sunday, December 13, 2020 at 1PM EST
Where: Raymond James Stadium, Tampa Bay, Florida
TV: Fox
Point Spread: MIN +6.5/TB -6.5 (Intertops - One of oldest and most trusted books! Online since the 1990's!)
Over/Under Total: 52.5
The Minnesota Vikings take on the Tampa Bay Buccaneers in a key NFC battle at Raymond James Stadium on Sunday. The Vikings, who started 1-5, have now won five of six games, including an overtime win over the Jags on Sunday, 27-24. Meanwhile, Tampa was the recipient of a very late-season goodbye, but at 7-5 and losers of two straight, they really need a positive development. With the extra wild-card slot, both teams are still in it, but losing this would be a massive setback for the loser. Look for a high-stakes battle in Tampa on Sunday.
Has This Been a True Turnaround for the Vikes?
First of all, this isn't an easy spot, coming off a protracted overtime battle in a hard-fought game with the Jags. And that's sort of the problem right there. While people are down on the Bucs for getting nipped by the Rams and Chiefs in their last two games by a FG each, everyone is raving about the Vikings saving their season. And they do deserve credit, as they have entered the playoff picture—not an easy task for a 1-5 team. But we see them laboring with teams like the Jags, Carolina, and Chicago, even managing to lose at home to Dallas a few weeks back. And maybe if Tampa were going against teams like this, it would be a different story. In other words, going off of recent results alone could lead you astray in this battle.
Sunday was big for the Vikings to get the win in overtime and thrive in a setting like that. It also showed the good and bad with Minnesota. Kirk Cousins had 300 yards, and three TD passes, but a pick-six was key in keeping the Jaguars in that game. Sometimes, this offense doesn't get a lot out of what it has. When your QB goes for over 300, your receivers have good games, your star back runs for 120 yards and catches six balls, you get four turnovers, and you play deep into overtime, you should manage more than 27 points. It can be like that sometimes with this group. Cousins can be prolific but makes a lot of mistakes and has never been that adept at making the most of what he has, which is actually a lot.
Injuries have taken their toll on the other side of the ball for the Vikings, as their defense has lost most of its venom. Over the last several years, it was a big part of their makeup, and now it's a bottom-half unit. In fact, they're pretty bad against the pass, a definite item of concern with a rested Brady and all his weapons. With an extra week to prepare while Minnesota was being run ragged, this could get ugly. Either way, this defense might not have been bad on Sunday, but they're certainly not good enough to atone for the mistakes on offense.
More Picks: Get Loot's Kansas City at Miami Prediction >>>
Can Tampa Make a Move?
Again, perhaps their slippage over the last month has been overstated. Dropping two in a row and three of four is bad, and that clunker against the Saints was a bad look several weeks back. Nevertheless, it doesn't seem to be anything they can't overcome. And with the picture beginning to crystalize, maybe some urgency sets in. A loss here would be a major indictment on this team. And they should be able to take it to the Minnesota defense with all their weapons. With Ronald Jones and Leonard Fournette in the backfield, along with all the aerial weapons they have, it's a lot to wield on a defense that largely struggles, even against middling offenses.
A major item of concern is the Tampa pass-defense. It could really resonate in a rotten way in this matchup. And it's not just because the last time we saw them, Patrick Mahomes was slinging the ball all over the field. They do that to a lot of teams. In general, as of late. It's been a major hindrance to the Bucs' success, throwing off the rhythm of the entire team on both sides of the ball. It really takes away from a defense that is otherwise really good. Upfront, they have a gaggle of difference-makers who can make a deep imprint on a game. And a Tampa backer in this spot would be hoping they do a good job stopping do-everything back Dalvin Cook.
Questions
It is entirely possible that we're remaining overly-positive about Tampa in light of this slump. They do look a bit flat lately, and a short time ago, it seemed impossible that Brady's old team would be as good as his new one, and now we're nearing that reality. Momentum counts for something, too and Minnesota winning five of six just has them in that mode of steering games into their column. We don't want to get too caught up in the manner in which these wins or losses occur in what is really a bottom-line business.
Lay the Number y
I don't think this will be easy. The Vikings have what they need to compete in this context should this game be a high-scoring one. And maybe Tampa's recent showings are endemic of a larger problem. I'm going to defer to the bye a little bit, especially in light of the recent tough going for the Vikings. I see a refreshed Tom Brady and Bucs team managing to hold the fort down at home, pulling away for the win and cover on Sunday.
Loot's Prediction to Cover the Point Spread: I'm betting on the Tampa Bay Buccaneers minus 6.5 points. Bet your Min/TB picks and ALL your football bets each week at -105 at BetAnySports! Making the switch to reduced odds football betting will save you a ton of cash over the years!
Get $60 of FREE member picks & predictions
(NO commitments. NO Credit Card. NO Salesman.)
Football Betting Guide
New to football betting? NFL point spreads can be confusing at first, but our how to bet on football article help you bet like a seasoned pro! You'll also learn how to wager on teasers, parlays, over/unders, prop bets, futures and how point buying works.