NFL Week 4 Picks: Minnesota Vikings vs. New Orleans Saints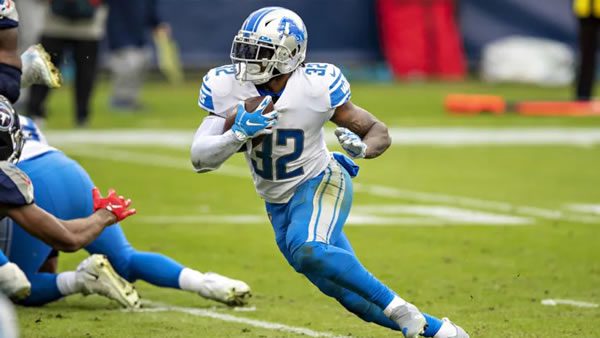 Minnesota Vikings (2-1 SU, 1-2 ATS) vs. New Orleans Saints (1-2 SU, 0-3 ATS)
Week 4 NFL
Date/Time: Sunday, October 2, 2022 at 9:30AM EDT
Where: Tottenham Hotspur Stadium, London, England
TV: NFL Net
Point Spread: MIN -2.5/NO +2.5(Bovada)
Over/Under Total: 44
NFL Sunday gets off to an early start this week, with the Minnesota Vikings taking on the New Orleans Saints in London at Tottenham Hotspur Stadium. The Vikings bounced back from an ugly loss to the Eagles to beat the Lions on Sunday, 28-24. At 2-1, they now turn their attention to a tricky road assignment in London. The Saints have dropped two in a row since beating the Falcons by a point in week one, and on Sunday, lost to the Panthers, 22-14, in a winnable game undermined by mistakes. Somewhat in a funk, they now have to cross the pond and take on a tough Vikings team. Who can get the upper hand this week in England?
Tough Times Ahead for the Saints?
Dennis Allen's tenure is off to a rough start with a team that faces innumerable issues. It's not just the results, though those are distressing enough. With a good defense, they are relying too much on that part of their game, with only a combined 24 points scoring in their last two. The health quotient seems to be surfacing in a destructive way. QB Jameis Winston seems to be hurting and is hanging by a thread. Top receivers Jarvis Landry and Michael Thomas are already banged-up. With Alvin Kamara, it's always a health issue, and his positive contributions have become more sporadic in the last few seasons. And with Winston needing that line the most, they've been a bit leaky with the opposing pass-rush. A possible solution in Taysom Hill is also compromised with him being hurt.
It's not going to be easy to soldier forward with things the way they are. The Saints have seen a promising development in Chris Olave delivering at wide receiver, as the rookie is a rare bright spot in this Saints' offense. Winston can still connect with his receivers, but we're seeing a lot of mistakes and compromised mobility. Winston in ideal condition is a dicey enough proposition, but with him hurting and making even more mistakes than normal, a change might be imminent. The options are not great, especially if Hill isn't ready to go, with Andy Dalton waiting in the wings. They're going to need their defense to do a lot of the work and hope things can come around on offense. The thing is, though, against this Minnesota team, there's a chance you're going to need to put up points, and we're not sure this Saints team can do that readily.
What to Make of the Vikings
At 2-1 and with two divisional wins already, the Vikes, on the surface, seem to be in decent working order. They mashed the Packers and got the measure of an upstart Lions team on Sunday, sandwiching a particularly ugly loss to Philly. There are still ample concerns with a team that can play with a wide range of form, as we've already seen this season through just three games. There will be days where Dalvin Cook is running wild, with Justin Jefferson eating up secondaries and running up and down the field. And seemingly, just as often, things don't click. Kirk Cousins is embarrassing himself. The defense can't stop a nosebleed on the ground. The line is allowing pass-rushers to get after Cousins and not springing the run game. Cousins isn't finding receivers. And when the ball starts rolling that way, you might as well rip up your ticket because it's just not going to work out with the Vikes some days. And why do spotlight games always seem to be where they play the worst, especially Cousins?
Games involving the Vikings can be great spots to take different kinds of stands. If the Vikings are in the equation, you can sometimes throw out things like recent form and the reads you might have on different teams. Like in this game, we see a struggling Saints offense that isn't very healthy. We also see no issues on the Vikes' offense, other than Dalvin Cook looking a little banged-up last game. But it's still a Minnesota offense that can generate a lot of production. It creates an image that is hard to shake where Minnesota is the vastly superior offensive force on paper.
More Picks: Get Jay's Cards vs. Panthers Week 4 Spread Winner
Looking at it a Different Way
First of all, the Minnesota best-case offensive scenario is far from automatic. This is a team that has been flexing this same offensive ability for a few seasons and has been kept out of the playoffs. Not scoring more than 28 points this season shows them to be less-than-electric overall on that side of the ball. Dalvin Cook has not looked himself this season, and that line seems to be a bit flimsy through three weeks. Aerially, there are options with guys like Adam Thielen and a perhaps emergent tight end, Irv Smith, Jr. But more often than not, you're not hearing much from any of these guys, with the offense a bit one-dimensional with Cousins looking for Jefferson.
Lay the Points
If the spread were more tantalizing on the Saints, I could better see a position on them, but I'm not sure the Saints are in a good spot to take advantage when a FG win would be enough to cash a ticket on Minnesota. I do feel that the Vikings will be exploitable to bet against in spots this season, and this could be one of them in a London setting that might only enhance the erratic nature of this team. It's just that for those who have watched the Saints the last few weeks, it's not easy to forecast them as a good candidate to do much about these shaky things we see with the Vikings. I'll lay the short number on the Vikes this week.
Loot's Prediction to Cover the Point Spread: I'm betting on the Minnesota Vikings minus 2.5 points.