Philadelphia Eagles vs. Detroit Lions Analysis & Predictions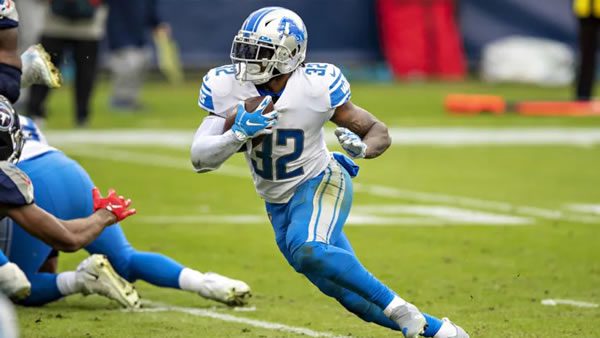 Philadelphia Eagles (0-0 SU, 0-0 ATS) vs. Detroit Lions (0-0 SU, 0-0 ATS)
Week 1 NFL
Date/Time:
Sunday, September 11, 2022 at 1PM EST
Where:
Ford Field, Detroit, Michigan
TV:
Fox
Point Spread: PHI -4/DET +4 (Bovada)
Over/Under Total: 49
The Philadelphia Eagles come to Ford Field to take on the Detroit Lions in week one, as the regular season kicks off for these two NFC teams. The Lions have got some people talking about them as they look for an about-face in head coach Dan Campbell's second season. The Eagles are looking to further their cause this season, with some moves made in the offseason that may have helped bring that about. Let's see who has a better chance of getting this season off to a good start and getting a cover for us on Sunday.
Quick Look at the Matchup
The Eagles have one of the best offensive lines in the game and a big-time running game to boot. They're a bit of a weird team. QB Jalen Hurts is more of a running QB who is trying to develop more or an aerial flair. But they're almost what the Lions wish to become, a team that is solid in the trenches and gets a lot out of a less-than-elite quarterback. The Lions have some of the horses on "D" and a rising O-line but lack some of the other elements to replicate what the Eagles can do. They hope good leadership, added experience, and some new faces can help that. One of the younger teams, added time should help.
Again, it's hard to put Philly in a box. They keep adding big-ticket receivers without real evidence that Hurts can justify that load. But getting AJ Brown seems like it only can help. Their run game is strong, but not in the way you'd suspect. Miles Sanders can do damage as a lead back, though his aversion to the end zone is almost legendary at this point. Hurts can also turn it loose on the ground, with guys like Boston Scott and Kenneth Gainwell often serving as viable red-zone threats. With Brown in the fold and DeVonta Smith coming off a good rookie year, we'll see if Hurts can be more of a passer. One of the knocks on this offense were the sometimes-anemic passing stats of Hurts, something for which there can now be no excuse, not with this line and this receiving talent at his disposal.
Detroit has less hope at the quarterback position, running it back again with Jared Goff. Their run game is in good shape with versatile back D'Andre Swift. The addition of DJ Chark should help, as will the continued development of a young receiver corps that could step up this season. The second pick in the draft, Aidan Hutchinson, should strengthen the D-line as Detroit grows in strength along both lines of scrimmage. The 12th overall pick, Jameson Williams, a talented receiver out of Georgia, also gives the Lions another aerial option. With all the new faces and the projected development of some good existing young talent, it's not hard to see why there is some optimism in the Motor City.
What to Expect from Philly
It's a tough entrance exam for the new-look Lions' offense. Philly looked to get stronger in some areas, and if first-round defensive tackle Jordan Davis pans out, that front should be a real monster with guys like Brandon Graham and Fletcher Cox there. Adding Haason Reddick in the middle should give their linebacker corps some playmaking appeal, also aided by the signing of Kyzir White. If the Eagles are able to hit the ground running with what they were doing so well at the end of last season, it's a tough matchup for a Detroit team looking for an about-face.
And with the Eagles, do we continue to see the sometimes-putrid passing performances from Hurts, or will he become a better-rounded quarterback? Can he take advantage of a great line, a deep backfield, and some star-power now aerially? Or do we see a handcuffed running quarterback with too many mouths to feed? I think that the Eagles' offensive line will play a big role this week. And it's not even the fierce Eagles' running backs, but rather their run game as a whole. The Detroit defense will have to respect guys like Smith and Brown, who should get production, but with Hurts a running threat, Sanders breaking off some nice ones, and the unsuspecting contributions of others in this deep backfield, I see this being a part of the Eagles' game that comes off well for them this week. We saw some of this in last year's matchup, and while we don't want to get too caught up in that, the Eagles still made a lot of noise with their backfield, while the Lions are better up-front, it should still resonate.
What Can Detroit Do About it?
Last season saw the Eagles absolutely pound Detroit, 44-6. The timing is completely different, as it's the season opener in a new season, with the Lions getting this at home. They had a big draft, added some pieces, and enter this with infinitely more wind in their sails than they did for their midseason tilt in 2021. I think a lot of people get caught up in things with Detroit that might not end up ringing true. First are the hang-ups on Jared Goff and how his presence means nothing good can ever happen somehow. And while the luster is off from his Super Bowl appearance as the Rams' QB, I'm not sure he's as unserviceable as a starter in 2022 as people make it out to be.
Take the Road Favorite
In week one, the Lions have a healthy core. Swift should be ready to contribute, and he adds a ton. People may have forgotten how good DJ Chark is and how many flashes the rest of their receiving corps showed at points last season. Having a good O-line and adding strength along the other line of scrimmage will really help. It's just that the Eagles represent a really tough matchup. Their run game, ability to do damage aerially, and their strength along both lines of scrimmage make this an iffy spot to see what Detroit may have improved upon from last season. Not that the Eagles are infallible—far from it. But it's unclear what that one thing the Lions will wield in this matchup is that will really throw a solid team like the Eagles off-center. I'm taking Philly in this one.
Loot's Prediction to Cover the Point Spread: I'm betting on the Philadelphia Eagles minus 4 points.