NFL Pick: Detroit Lions vs. Dallas Cowboys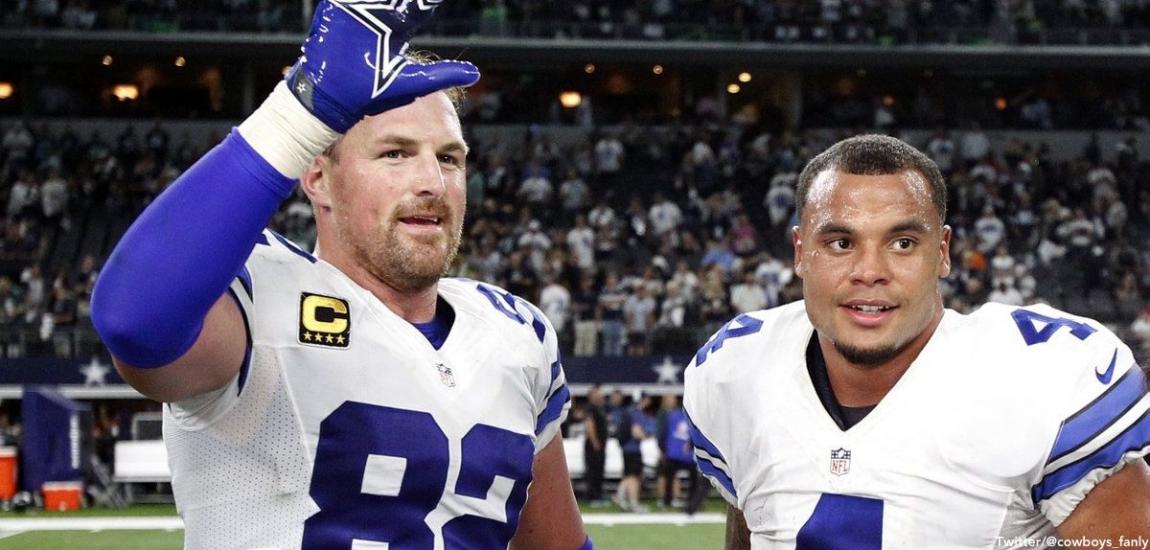 Detroit Lions (1-2 SU, 2-1 ATS) vs. Dallas Cowboys (1-2 SU, 1-2 ATS)
NFL Week 4
Date/Time: Sunday, September 30, 2018 at 1PM EDT
Where: AT&T Stadium, Arlington, Texas
TV: Fox
By: Loot Levinson, Expert Football Handicapper, Predictem.com
Point Spread: DET +3/DAL -3 (-105 at reduced juice book 5Dimes)
Over/Under Total: 43.5
Detroit Looked Good, But Dallas Covers This Week
For those who watched Dallas lose to Seattle last week, while also tuning into Sunday Night Football to see the Lions mash up the Patriots, that might seem like an odd conclusion. Bear with me. While it's true that Dallas looked oddly despondent against an 0-2 Seattle team on the road in a 24-13 loss that wasn't even that close, they are now at home, facing an inconsistent football machine in the Lions, despite their rousing home-win against the Pats on Sunday night.
Power of the Run
Detroit really had to love seeing Kerryon Johnson run for 101 yards, with LeGarrette Blount adding 48 yards on Sunday. They have long lacked a strong presence in the backfield and that was a promising development. Does that mean Detroit can now expected to provide a strong run-game? The answer is no and in the first two weeks, it hardly made a dent. Good signs are just that—good signs, not iron-clad reasons to make conclusions.
On the other hand, Dallas has a proven back in Ezekiel Elliott, who lost a fumble and had a key penalty on Sunday, but still put up 127 yards rushing in a losing effort. The prospects of him not having a big game at home with his team at 1-2 against a leaky Detroit run-defense are dim. Dallas has an offense that can thrive when the passing-game isn't rolling. Detroit's game-changing and rigid secondary could trouble Prescott, but look for a hungry Elliott to be a big factor in this particular matchup.
Reliability Factors
In recent seasons, it has been downright-impossible to pinpoint Detroit. From one week to the next, their form can change dramatically and suddenly. Even this season, we see them getting blown out at home by 31 to the Jets, only to look up in their next home game and see them giving the defending AFC champion Patriots a beating. Perhaps it shows they have a high ceiling. And in all fairness, we should look at Detroit a little differently after that game. The fact is that for two games, they looked a bit hopeless. A late spurt against Frisco that came up short led to the big showing against the New England Patriots, so maybe they're on a roll. But they're about as volatile as it gets and you can't really be surprised what you're going to get from week-to-week.
Last Week Painted a Faulty Image
In a sense, this is such a bottom-line business that you have to respect the results at the end of the day. At the same time, people with fresh images in their mind of last week's events could drift off-course. You see Dallas getting their butts kicked by an 0-2 Seattle team that no one thought would be any good this season, while Detroit beats the mighty Patriots. It's easy to run with the story. Hats off to Detroit for the change in course, but at no point did that really look like the New England Patriots we know. The Pats could be slipping or be in one of their mini-swoons we've seen over the past few seasons. Either way, it wasn't a good Pats team that turned up in Detroit on Sunday night.
It was alarming on some levels to see Dallas get taken out of that game on Sunday against the Seahawks. Seattle kept chipping away and Dallas could never gain any real traction. It was the Seattle home-opener and Dallas couldn't seem to match the fire of Seattle. That's upsetting. Three turnovers and penalties also hurt. When playing from behind, things like a receiving corps devoid of star-power really shows. But there was something about it that seemed to suggest more of an off-day, rather than a telltale sign of where this team truly stands.
Favorable Match-Up Components For Dallas
I'm not suggesting Dallas has more weapons on offense than Detroit. But they do have the most-compelling player on the field in Elliott. And what gives it some clout is an O-line that may have lost some juice, but still outshines Detroit's front. The Lions have a nice playmaking secondary, but the Dallas pass-defense is tough, as well. And Detroit's aerial attack might have a higher ceiling, but it's also more mistake-prone.
Whereas the Dallas defense seems better-geared to contain Detroit, the prospects of Detroit's run-defense holding up against this Dallas line and Elliott is dicey at best. You don't give up huge rushing performances to Isaiah Crowell and Matt Breida and then suddenly start shining against Elliott and this O-line—on the road no less. Or maybe in this season's wacky NFL, that's exactly what happens.
Lay the Points on the Home Favorite
I don't want to harp on Dallas being at AT&T, which historically hasn't even been an advantage for the Cowboys, who have a better overall record on the road. It's still not an easy road-spot for Detroit, facing a Dallas team that should be in a heightened sense of urgency after Sunday's failings. Admittedly, there's a certain level of volatility in this game to the point where no score we see on Sunday during this game can really be that surprising. I just see Dallas having the right package to thwart Detroit's challenge and emerge with the win and cover on Sunday.
Loot's Pick to Cover the Point Spread: I'm betting on the Dallas Cowboys minus three points.
<h4 class="widgettitle">NFL Picks</h4><!-- [et_pb_line_break_holder] -->
<div style="width:340px; margin: 0 auto;"><!-- [et_pb_line_break_holder] --> <a class="twitter-timeline" data-width="340" data-height="500" data-link-color="#008156" href="https://twitter.com/PredictemPicks?ref_src=twsrc%5Etfw">Tweets by PredictemPicks</a> <script async src="https://platform.twitter.com/widgets.js" charset="utf-8"></script><!-- [et_pb_line_break_holder] --></div>