Rams vs. Chargers Betting Analysis & Point Spread Pick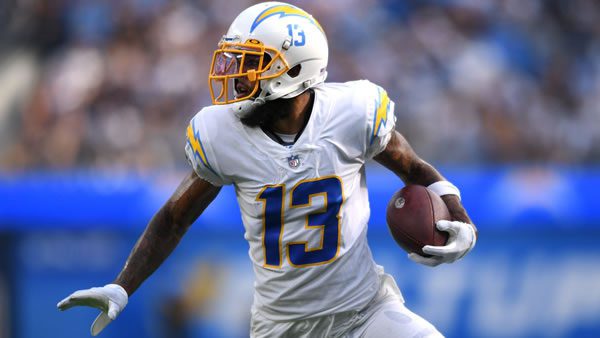 Los Angeles Rams (5-10 SU, 6-8-1 ATS) vs. Los Angeles Chargers (9-6 SU, 9-5-1 ATS)
Week 17 NFL
Date/Time: Sunday, January 1, 2023 at 4:25PM EST
Where: SoFi Stadium, Inglewood, California
TV: CBS
Point Spread: LAR +6.5/LAC -6.5 (BAS – The smart place to wager! They only make you lay -105 odds instead of the spendier -110 you're getting hammered with at your crappy sportsbook!)
Over/Under Total: 41
In an all-city battle, the Los Angeles Rams take on the Los Angeles Chargers at SoFi Stadium in week 17 action. The Rams really pepped up last week, throwing a 51-14 beating on the Broncos that few saw coming. It was quite a spurt for a defending Super Bowl Champion with a 4-10 record to produce, with the Rams looking like their old selves. The Chargers, meanwhile, were able to beat the Colts on MNF, 20-3, cinching up a playoff spot, as they seem to be getting their act together with three straight wins. Who can come out on top, as each team has a home game this week?
Ramifications
For the Rams, it's a disaster of a season, but last week showed they're maybe doing more than just trying to survive to the finish line. If anything, Baker Mayfield is fighting for his career, while some other marginal pieces that are in rotation are doing the same, guys like Cam Akers and others trying to make a nice impression for a new landing spot next season. Whatever it takes, because last week was impressive on both sides of the ball. For once, we saw an effervescent offense and a "D" that was making a lot of big plays.
Clinching a wild-card spot last week puts the Chargers in a spot where it's hard to gauge what will happen in the next few weeks. It's difficult to flush out the different scenarios as of press time, but from what I can see, the 6-seed is their most likely destination, though it's perceivable how they could slip to the 7-seed, which would be a much tougher spot where they either face Kansas City or Buffalo on the road. An 0-2 finish by Cincy and a 2-0 finish by the Chargers could get the Bolts the 5-seed. Am I off here? In any event, it's unclear how they're going to play it. Part of you would think it's silly for more-marginal teams to think they can shut it down and spark it up again with no problem, but you just don't know how teams are really going to play it. Even if they play starters, do they pull them if things start to look bad? Are there different scenarios that could dictate how the Chargers deal with this spot?
There is a lot to weigh for the Chargers' brass. Do you give the guys a bye week? If so, you're basically leaving things up to fate, and even if the chances that they maintain the spot they're in now are strong, it's a situation where you have to take a stance and not be wishy-washy about it. As of press time, you just don't know if you have a team that will be going all-out or not. The battle of LA angle seems hollow, as the Rams get far more support in Los Angeles, with the Chargers having not really become a team that cherishes its LA standing. With the delicateness of receivers like Keenan Allen and Mike Williams, along with the prospects that the playoffs could see the return of guys like Rashawn Slater and Joey Bosa, maybe they spend this time working on things while not jeopardizing their key pieces.
Can the Rams Keep it Up?
Let's not forget who the Rams played last week and what led up to that. Sure, they handed out a vicious beating, one of the worst of the year in any game. That counts for something. It was also against a Denver team on its last legs, which soon after fired their coach to cap off one of the biggest letdowns of a season in memory. And sure, the Rams had been competitive in spots recently, but it was still an offense that hadn't surpassed 23 points since week 6, so you have to wonder if you get less of what we saw last week and more of what led into that—offensive mediocrity across all areas, along with a defense whose powers and personnel have been waning for weeks.
But again, this all depends on what the Chargers are bringing into this game. We know the Rams are maybe more-likely to respond to this being an all-city game, as they're more part of the city's fabric. There are still guys out there trying hard to make things happen and put the good tape out on themselves. So if a Bolts team comes in here phoning it in or half-stepping, there's no reason the Rams can't make some good things happen on both sides of the ball. If betting on this game, it would appear to be key to ascertain the Chargers' outlook as early as possible. The news might not be as stark as a yea or nay scenario, but getting as much info as possible is important this week.
Take the Points
It's a more midweek prediction, with different information having the potential to throw a different light on it. But even if the Chargers put a good face on it and play their starters, they are generally undesirable in the role of a sizable favorite. A team that customarily plays down to the level of their opponent, the Bolts are a consistent letdown when one is expecting abundance. And with the stakes of these next two games being unclear, how much do they really press it this week? I see a game where the Rams are hanging around, able to cover the spread in the end. I'll take the Rams in this one.
Loot's Prediction to Cover the Point Spread: I'm betting on the Los Angeles Rams plus 6.5 points. Kick 2023 off right with free bowl game and Week 17 NFL bets! Deposit $100 to $300 and use promo code PREDICT100 and you'll receive a massive 100% real cash bonus at MyBookie Sportsbook!
10* CONF CHAMP TOTAL - 7-3 (70%) NFL PLAYOFFS
AAA Sports has hit BOTH their Wildcard Round and Divisional Round TOTAL OF THE YEAR, meaning you simply CAN NOT afford to miss out on their CONFERENCE CHAMPIONSHIP TOTALS WINNER! Now an ABSOLUTELY ELECTRIC 7-3 (70%) in the NFL Playoffs, this is TRULY the BIG PLAY that you've been waiting to just UNLOAD on!