Seattle Seahawks vs. Arizona Cardinals Pick 9/29/19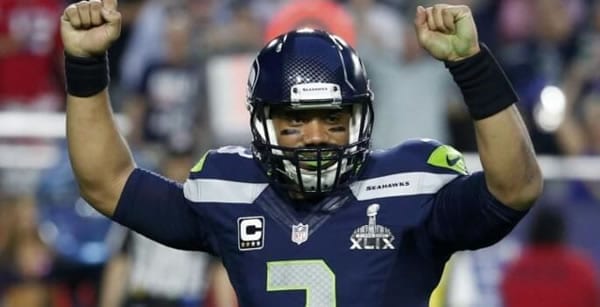 Seattle Seahawks (2-1 SU, 1-2 ATS) vs. Arizona Cardinals (1-2 SU, 2-1 ATS)
NFL Week 4
Date/Time: Sunday, September 29, 2019 at 4:05PM EDT
Where: State Farm Stadium, Glendale, Arizona
TV: Fox
by Loot Levinson, Expert Football Handicapper, Predictem.com
Point Spread: SEA -4.5/ARI -4.5
Over/Under Total: 47.5
The Seattle Seahawks come to State Farm Stadium on Sunday for an NFC West matchup with the Arizona Cardinals. Seattle lost their first game of the season last week in a rough 33-27 home-loss to the Saints. At 2-1, they look to get back on the winning track against a team they beat twice last season in the Cardinals. After a week one triumph, the Cardinals have come down to earth with two straight losses. On Sunday, they fell to the Panthers at home, 38-20. Both teams look to pick up the pace after home-losses to teams playing with their backup quarterbacks. And maybe the Cardinals match up well with the Seahawks, despite sweeping changes across the team. Even when suffering massively last season, as the Seahawks went to the playoffs, the Cardinals only lost by three in both games last season.
Issues the New Look Cardinals Can't Mask
Truth be told, the Arizona offense does look better under mega-talented rookie Kyler Murray and innovative offensive coach Kliff Kingsbury. But that only goes so far. Murray plays behind a truly putrid offensive line, one that the Seattle defense should be ready to exploit at times in this game. All that meat inside with Poona Ford and Al Woods, with Jadaveon Clowney on the edge, it's going to be tough for this Cardinals' group. Running back David Johnson isn't the same force of old. Their top receiver is old but still reliable and productive Larry Fitzgerald and locating dependable accompanying pieces has proven elusive, though Christian Kirk is on his way toward cementing his status as a number-two choice. While I don't picture Arizona running the ball with much success against a Seattle front that has been very effective in that regard this season so far, the Seattle secondary has been underwhelming, and Murray and his targets could do some damage at home this week.
However many strides they make on offense, the Arizona defense has little hope heading into this week. They are missing a lot of juice in the secondary and it shows. Opposing quarterbacks have feasted in long stretches in games this season, as they seem disorganized and undermanned in the back. Against Russell Wilson, that can only create problems. Wilson's aerial inclinations have grown over the past few seasons, and he is averaging over 300 yards a game this year. But it's the Arizona run-defense that really elicits concern. With Chris Carson, Rashaad Penny, and Wilson himself running effectively, that's a lot for this Cardinals' defense to contain. And against a Seattle offensive line that other defensive fronts can exploit, the Cardinals can't chalk that up as an edge in this matchup with their deficient D-line.
More Picks: Panthers at Texans Pick Against the Spread
Daylight for Arizona
The Cardinals did hang in there both times last season, suggesting a particular unexplainable matchup dynamic that paints them in a good light. Again, the weak Seattle offensive line can make the Arizona defense look better and give rise to guys like Chandler Jones and Terrell Suggs, two guys who can get after it. And with Murray able to dish the ball out to a number of targets, he could potentially take advantage of a Seattle secondary that hasn't been able to carry over the promise they were showing last season—at least not yet. After all, if Josh Rosen was able to make some things happen previous season, maybe Murray can make some meaningful headway. Then again, any of these matchup advantages apply for Seattle, as well. But with some positive changes on offense and after last season's games, there is a lot to suggest the Cardinals can be competitive at home within their own division.
A Better Version of Seattle This Week?
After a flat performance at home and falling behind early against a Brees-less Saints, the Seahawks look to get back on-point making their division debut this week. Granted it's on the road, but it's a venue in which they're familiar. Wilson has been connecting well with his weapons aerially and had 406 yards last week through the air. Tyler Lockett has been showing his stuff as a featured receiver, going for 11 catches and 154 yards on Sunday, with rookie DK Metcalf showing signs of being a future star in this offense. Will Dissly is showing more of a flair as a ball-catching tight end. This would be a lot for an Arizona secondary under ideal conditions, but with them being thin at corner with Patrick Peterson and Robert Alford out, it's a lot to contain. With their diversely-applied running game, the defense they will be facing, and what is on the line this week, things line up for a good Seattle showing on offense this week.
Is Arizona Better Than We Think?
This Cardinals' team has issues-galore. They are bad on the line-of-scrimmage, their secondary is suffering, and the offense has the normal growing pains of having a rookie quarterback seeing some things for the first time. But at the end of the day, results speak. And while last week's 38-20 loss at home to a Panthers team playing with their backup QB painted them in a bad light, they tied a Detroit team that still hasn't lost in week one with an impassioned comeback. The next week, they went into Baltimore and hung in there against a good Ravens team, while covering the spread. Now at home getting 4.5 points against a Seattle team, is it possible they're being overlooked?
Take the Road Favorite
Seattle has labored at times this season—losing to the Saints and barely squeaking by the Bengals at home, while barely getting by a wayward Pittsburgh team. Laying a handful of points on them on the road seems counterintuitive on the surface. I just see them playing a good game in this spot, with some Arizona weaknesses coming more to light, such as their lack of a running game, weak O-line, and leaky defense. Murray will have some success, but I see the rest being too much to overcome, as Seattle gets out of Glendale with the win and cover.
Loot's Pick to Cover the Point Spread: I'm betting on the Seattle Seahawks minus 4.5 points.