Seattle Seahawks vs. Houston Texans Odds & Pick ATS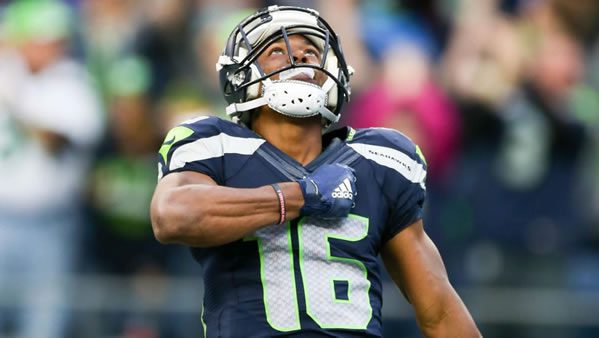 Seattle Seahawks (4-8 SU, 6-6 ATS) vs. Houston Texans (2-10 SU, 5-7 ATS)
Week 14 NFL
Date/Time: Sunday, December 12, 2021 at 1PM EST
Where: NRG Stadium, Houston, Texas
TV: Fox
Point Spread: SEA -7/HOU +7 (Betanysports - Home of discounted odds where you bet for cheaper!)
Over/Under Total: 42
The Seattle Seahawks take on the Houston Texans on Sunday at NRG Stadium in week 14 action. This is kind of a funky matchup, with Seattle coming into an AFC South stadium with which they're not very familiar. They will be coming in with a little momentum, scoring a nice 30-23 win over the 49ers last week. They have what appears to be a manageable spot here against a Texans team coming off a 31-0 shutout loss to the Colts. The Texans have sprung the occasional surprise this season. Will this be the spot? Or will the Seahawks continue what they started last week?
Good Signs from Seattle Sunday
Seeing Russell Wilson start to be himself again could make Seattle dangerous down the homestretch. More consistent connections with Tyler Lockett and DK Metcalf, the rise of some different role-players, and the re-igniting of their run-game were evident on Sunday. And it coming against the Niners somehow gives it more teeth, being that San Fran had been looking better lately. And what they did against the 49ers would go over pretty big against Houston.
Even with guys like Travis Homer and Rashaad Penny carrying the load, along with whatever runs Wilson puts forth, it could work against this Houston run-defense, which is the worst in the league. That will open things up for Wilson aerially, and while that's a part of their game that has been dormant in spots, it still has a lot of upsides. It didn't look like an aberration on Sunday. It looked like Wilson was better as he's probably getting more removed from his finger injury. It's unclear why what we saw on Sunday would end in this spot. But then again, they're not 4-8 because they always deliver when expected.
Looking at Houston Another Way
Against offenses like Indy, the Rams, the Cardinals, and the Bills, this Houston defense is not going to look good. However, against teams who aren't dialed in offensively, we see this defense usually performing capably, which is why they've covered five spreads this season. This is not an attempt to sugarcoat how bad they are. But the fact is that in this context, they have performed well multiple times this season, at least enough to get the cover. At home, maybe some of that can surface this week against a Seattle offense that hasn't been bankable at all through the first ¾ of the season.
The Texans will be banking on their "D" this week to keep this game ugly and subdued. What they're hoping to do is to turn this into a slog where they're in there at the end with a chance to win. And against Seattle, that's not entirely hard to picture. They could get after Wilson with a half-decent pass-rush, while a serviceable secondary puts a crimp in Metcalf and Lockett. And on offense, they'll peck and poke away and try to keep this close.
More Picks: Get Jay Horne's Saints vs. Jets Week 14 Best Bet >>>
Good Spot for Seattle?
The Seattle defense has caught a lot of flak, and rightfully so to a certain degree. But despite an offense that is hanging them out to dry a lot of weeks, they really aren't as bad from a bottom-line standpoint as people make them out to be. In their last seven games, the most they've allowed was 23 points—not bad when you're facing teams like the Packers and Cardinals. It's a part of their team that maybe isn't as bad-off as what's being portrayed.
In this spot, the Seattle defense could really start to see some things come together. Houston is really terrible offensively, and the suspected surge expected when QB Tyrod Taylor came back into the mix hasn't unfolded. We see a run of total futility with two shutout losses, a 3, 5, and two 9-point outputs. Mark Ingram has a stranglehold on the team rushing lead and hasn't been on the team in weeks. They have literally no run-game. Aerially, they're reduced to the sporadic contributions of a visibly-deflated Brandin Cooks. You have guys like TE Anthony Auclair and WR Davion Davis cracking the starting lineup. Their high-water mark this season is 22 points, with it usually being a lot lower than that.
For the Texans to thrive, they need cooperation. That could be a team that just isn't firing on a given week, likely lulled into a daze from the prospects of what seemed like a sure win. And to some extent, Seattle fits the bill of a team in a tricky road-spot that has inexplicably gone stone-dead in given weeks. While one can take the angle that Seattle has maybe flipped the switch, it's hard to rule out the possibility that they just don't show up this week for some reason or that they don't really fire, allowing Houston to hang in there with a chance to win an ugly game that will be imminently-forgettable.
Lay the Points
It's not a great feeling taking a Seattle team that has critically underperformed this season as a substantial road favorite. I just see this as being a spot where we see Seattle's defense steer them to the cover. They've been getting better in an almost-indecipherable way, and this rings of a spot where people can more vividly capture the improvement. While not thinking it's impossible that what we saw last week might just be a brief spike, I do think an improving Wilson and Seattle "D" can help get the Seahawks to the finish line this week without too many issues. I'll take Seattle.
Loot's Prediction to Cover the Point Spread: I'm betting on the Seattle Seahawks minus 7 points. Note: Lots of football bettors have gotten smoked over the past few weeks due to unpredictable outcomes. If you fall in this group, instead of re-depositing at your bookie and receiving NOTHING or a crap 15% redeposit bonus, you should seriously consider grabbing a 100% real cash bonus on your first deposit of $100 to $1000 at Betnow! It's the absolute best bonus on the internet from a legit sportsbook!