Seattle Seahawks vs. Los Angeles Rams Pick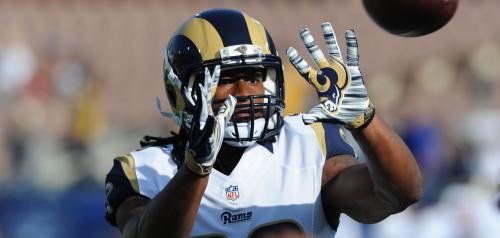 Seattle Seahawks (4-4 SU, 4-3-1 ATS) vs. Los Angeles Rams (8-1 SU, 4-5 ATS)
NFL Week 10
Date/Time: Sunday, November 11, 2018 at 4:25PM EST
Where: Los Angeles Memorial Coliseum, Los Angeles, California
TV: CBS
By: Loot Levinson, Expert Football Handicapper, Predictem.com
Point Spread: SEA +10/LAR -10
Over/Under Total: 51.5
The Seattle Seahawks battle the Los Angeles Rams on Sunday in a big NFC West matchup at the Coliseum. Neither team had a great time of it last Sunday. The Rams took their first loss of the season, falling at the Superdome to the Saints, 45-35. Seattle, meanwhile, looks to creep back over the .500 mark after coming up short last week. On Sunday, they were stopped at the goal-line as time ran out, losing to the Chargers, 25-17. We like the Seahawks to cover the spread this week.
Anything Change from October 7?
As division rivals, these teams have already played this season, with the Rams taking a week five 33-31 win at CenturyLink. Seattle came up just short. To their credit, Seattle hung in there tough. Chris Carson and Mike Davis both thrived, as the run-game was powerful. Tyler Lockett had 98 yards and David Moore caught two touchdowns. They picked off Jared Goff twice, had no turnovers of their own, and still lost.
Seattle hasn't really been getting the best of results, with the close losses to the Rams and Chargers standing out as recent setbacks. But one still gets the feeling that things could be turning the corner for them. Overall, they've been a little better than some people thought. At 4-4, they need to turn it into actual wins. LA is maybe tailing off a little bit, having given up 72 points in their last two games. Their defense was also vulnerable against Seattle the first time they played. And the Seattle defense might be better now, with youth congealing and some returning vets and making a difference.
The Rams Are 8-1, But 4-5 ATS
Let's point out that the Rams just had 4 of their last five games on the road. Things could look better as they get the next two at home, followed by a bye-week. They can dig in at home a little bit and shake off some of the road-weariness that started showing at New Orleans last week. Still, maybe they've been overrated a bit. The preseason darling of just about everyone, they've been awesome at 8-1. But maybe there are some cracks. Again, they haven't looked great on defense lately. They didn't shine the last two weeks or against Seattle a little over a month ago. Part of their ATS record could be related to the gaps between their starpower and actual merit on defense. Aaron Donald is a monster and applies a monstrous pass-rush, but no one else has really been getting in on the action lately. We saw in the first matchup how the mobile Russell Wilson can navigate his way around this "D." Star corner Marcus Peters can be burnt. They're without Aqib Talib, leaving them a bit porous at corner. That's another area the more aerially-inclined Wilson can exploit.
On offense, there are less concerns for the Rams. Todd Gurley got in the end zone three times against the Seahawks last time they played. Jared Goff threw for 321 yards. A handful of different guys had productive games the first time around. Still, Gurley had just 77 yards on 22 carries. And Goff was picked off twice. And the Seattle "D" just might be throwing more at the Rams this week than they did the first time around. On one hand, the Seahawks are 4-4 and in this bottom-line business that speaks loudest. Still, they were all one-score losses. Their last two were the most-painful with the two-point loss to the Rams and a dropped pass in the end zone spoiling what would have been a great comeback last week. Those setbacks sandwiched two wins.
Seattle Defense: Coming Around Ahead of Schedule?
It's fair to say that the Seattle defense is making strides this season. With such a large departure of good players and others getting injured, the prevailing thought was that this side of the ball would be a major hindrance to a successful season. They did give up 33 to the Rams last month, but have been pretty solid. It's still a mixed bag. We saw that on Sunday. While the secondary and pass-rush helped keep Rivers to 13-for-26 passing with a below-average (for him) 228 yards, they did give up 113 yards to Melvin Gordon. Still, giving up 25 to the Chargers and being in that game right to the end isn't so bad.
The Seattle secondary, with the Legion of Doom now completely dismantled, has been coming around. Shaquill Griffin, Bradley McDougald, Tedric Thompson, and Tre Flowers make up an exciting and rising group. Jarran Reed is a force up-front, as is Frank Clark, who really makes an impact. The return of KJ Wright in the middle is huge, as it makes Bobby Wagner that much more of a factor. On Sunday, he was all over the place making plays. Maybe they can do a notch better than they did the last time around, which would really do wonders from an ATS standpoint.
Take the Points on the Road Underdog
The Rams have made great strides over the last few years, but I'm not sure the Seahawks are ready to play the role of dependable division doormat just yet. They're a team that could easily be 6-2 and has already shown they can hang in there with the high-powered Rams this season. I see the Rams being a bit weary, with their stranglehold on the division perhaps resulting in less urgency, while Seattle can ill-afford another slip-up. I see it all adding up to a cover for the 'Hawks this weekend.
Loot's Pick to Cover the Point Spread: I'm betting on the Seattle Seahawks plus 10 points.