TNF Best Bet: Tennessee Titans vs. Green Bay Packers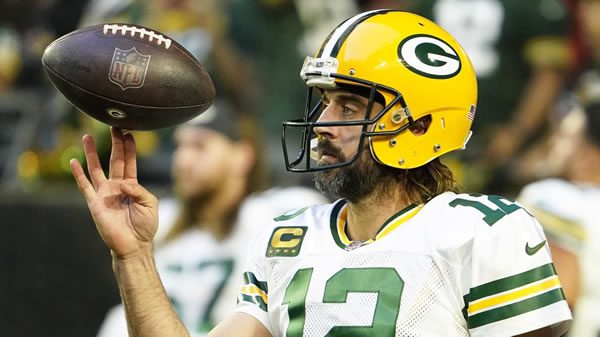 Tennessee Titans (6-3 SU, 7-2 ATS) vs. Green Bay Packers (4-6 SU, 4-6 ATS)
Week 11 NFL
Date/Time: Thursday Night Football, November 17, 2022, at 8:15 PM EST
Where: Lambeau Field, Green Bay, Wisconsin
TV: Prime Video
Point Spread: TEN +3/GB -3 (Bovada – 50% bonus! BEST live betting platform on the planet! Rebates on ALL your bets; win or lose! FAST crypto payouts! TONS of props! Best bookie on the web!)
Over/Under Total: 42.5
The Tennessee Titans take on the Green Bay Packers at Lambeau Field on Thursday Night Football. The Titans again scraped out a win on Sunday, beating Denver at home, 17-10, for their 6th win in 7 games. They look to continue quietly putting together another big season but are a little out of their wheelhouse at Lambeau. They will be taking on a Packers squad that breathed some life into their sagging season with a 31-28 OT win over the Cowboys on Sunday. Again at home, they look for more success against the Titans this week. Who can deliver us the cover at Lambeau on Thursday Night Football?
Not Underselling the Titans
After an 0-2 start to the season, the Titans started dealing with injuries, as Ryan Tannehill only got back on the field in last week's win over Denver. But they just kept winning. And a lot of that comes down to a nice cure-all in Derrick Henry. But when he doesn't go off, they always seem to come up with something. Last week it was two TDs from previously-invisible WR Nick Westbrook-Ikhine. On other weeks it might be someone like Dontrell Hilliard or the "D" stepping up with a big play to change the game. They always seem to come up with something.
When evaluating the Titans, a different approach is needed. You can't just break them down normally and assess their strengths and weaknesses and do a linear analysis of how that matches up with the opponent. That's just the type of team they are, and this season, we see them overcoming things that would cripple most teams. With how important the pass is in today's NFL, them being second-last in aerial production, in addition to being the second-worst defense against the pass, would appear to be a damning indictment. How can they overcome all that? But Tannehill being back under center gives them infinitely more aerial upside. Henry is hard to stop even when defenses are prepared for what's coming. Tennessee is also hell on opposing running backs this season. So between the things they do well and their ability to camouflage weaknesses with things like big plays and clutch late-game sequences, a different lens is needed when judging Tennessee.
Brian's 10* NFL Monday Titanium Wager
Can the Packers Get Some Momentum?
Even with the win on Sunday, the Packers are still just 4-6, looking up at 8-1 Minnesota in their division and looking at a long climb back into the playoff picture. Not much this season has gone right. An overtime win over Dallas does not erase the five straight losses that led into that game. There were still some good signs, namely a respectable performance for a Green Bay offense that has really gone into the tank this season. An efficient showing from Aaron Rodgers, where he connected with Christian Watson for three scores, bolstered by a big game from Aaron Jones, gave Packers fans a glimpse of what they had been expecting to see all along this season.
This could almost be seen as the line in the sand for Aaron Rodgers and this aerial offense. It has been a massive disappointment. But after seeing good signs last week, they have a chance to score a win that would put some wind in their sails this week at home. Rodgers is going against one of the more exploitable secondaries in the league. Another anemic performance this week would be a really bad sign. Aerially, it has been a real mish-mosh. Allen Lazard is just not number-one receiver material, and the rest of the cast is filled with guys who sporadically deliver, no doubt curtailed by the dicey play of Rodgers and his line this season. Backers of Green Bay just need to brace on a given day that things won't always fire on this side of the ball.
The Packers face some real issues this week, going against a Tennessee run defense that has been pretty stingy lately. Still, a look at the teams the Titans have been facing shows they might have caught some breaks in catching teams that don't heavily feature the ground game. Going out of conference on the road in Lambeau, where temperatures are starting to plummet against the two-headed Packers running monster of Jones, and Corey Dillon, might be a different look. And we'll need to keep an eye on personnel as the Tennessee "D" continues dealing with a slew of injuries on that side of the ball. One can imagine a compromised Tennessee defense laboring in the cold against a Green Bay offense that finally saw a spark last week. But just as one starts fancying the notions of a positive Green Bay showing in the cold, the mind flashes back to what we've been seeing this season.
More Picks: Bears at Falcon s Week 11 best bet >>>
Take the Points
The case is easy to make with Green Bay at home and the Titans out of their wheelhouse at Lambeau. Last week offers promise, as does the matchup of Rodgers against this defense. However, I feel there is a flip side to that coin. It's true that Rodgers should see some success against this Tennessee secondary. But Derrick Henry could also go to town against a Green Bay run defense that is well below average, opening up things for Tannehill, who should elevate this Tennessee air attack in the second half of this season. I think the value is with the Titans, and that's who I'm going with on Thursday. I'll take Tennessee and the points.
Loot's Prediction to Cover the Point Spread: I'm betting on the Tennessee Titans plus 3 points. Bet your Week 11 NFL predictions for FREE by scoring a 100% real cash bonus up to $300 when you use bonus code PREDICT100 at MyBookie Sportsbook!