TNF: Colts vs. Broncos Point Spread Pick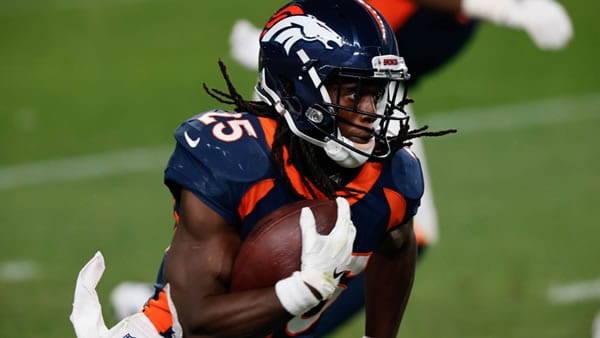 Indianapolis Colts (1-2-1 SU, 1-3 ATS) vs. Denver Broncos (2-2 SU, 1-3 ATS)
Week 5 NFL
Date/Time: Thursday Night Football, October 6, 2022 at 8:15PM EDT
Where: Empower Field at Mile High, Denver, Colorado
TV: Prime Video
Point Spread: IND +3.5/DEN -3.5 (Bovada – Offers a 50% real cash bonus, rebates on ALL your bets, a HUGE wagering menu, the BEST live betting platform on the web and FAST crypto payouts!)
Over/Under Total: 43.5
The Indianapolis Colts battle the Denver Broncos at Mile High in an AFC battle on Thursday Night Football. The Colts came up short at home on Sunday, falling to 1-2-1 with a 24-17 loss to divisional rival Tennessee. They now turn around on the short week for a road game in a tough place to play against a Denver team that is also looking to atone for a tough week after falling short to the Raiders in Vegas, 32-23. While it's still early in the season, these two teams are facing a bit of a crisis where a positive development could really steer things in the right direction. Who comes out ahead this week in Denver on TNF?
A Case Study of Underachievement
The intentions seemed noble enough. For the Colts, they needed another stop-gap, following a succession of seasons where they saw one-and-done quarterbacks come in and keep the team at least slightly pointed upward. Not to imply that one win through four games falls on Matt Ryan's shoulders entirely, but suffice to say the offense has not delivered in the first quarter of the season. Five TDs and interceptions apiece doesn't help, as does the slew of mistakes being made. And while he is completing some passes and getting some drives sparked here and there, the combination of Jonathan Taylor and a somewhat-vital aerial attack has not surfaced. Taylor hurting his ankle last week doesn't help a bit. And defensively, the engine hasn't turned over, though the recent return of their two best players on that side of the ball should help moving forward. News that Shaquille Leonard and DeForrest Buckner are still banged-up after Sunday, however, puts a bit of a dent into those hopes.
The Broncos' plan seemed sensible, get Russell Wilson to supercharge an offense that just needed a little guidance. That could still work out, but early returns aren't all that promising. On Sunday, there were some decent signs, with Wilson hitting both Courtland Sutton and Jerry Jeudy with scoring strikes. But just as it looked like the "D" would be their strong suit, they gave up a big offensive day to the Raiders, and Denver couldn't keep up. Now they face the daunting task of moving forward without RB Javonte Williams, who injured his knee on Sunday. Take all that badness and combine it with the possibility that Wilson is on the downswing of his career and the bad moves made by head coach Nathaniel Hackett, and suddenly people are wondering why they fancied Denver as a potential dark horse this season.
125% Cash up to $400 w/Bonus Code: PREDICTEM

Who Can Snap Out of It?
While Taylor's injury is less-serious and he could conceivably be on the field Thursday, he's a bigger part of the offense than Williams is to Denver. If anything, Indy over-relies on Taylor, while some felt the Broncos weren't using Williams enough. But if Taylor can't take control of the Colts' offense this week, they're going to be going against a talented Denver secondary with Ryan, who hasn't been able to really make it work. Still, if Ryan is "on," he could conceivably make some inroads with Michael Pittman, Ashton Dulin, and Alec Pierce, a talented if not totally bankable aerial crew. Still, the notion of Indy taking to the road and controlling this with their "D" and aerial exploits seems a little dicey, to say the least.
Then again, if Joshua Jacobs can become a stat monster against this Denver defense, then so can Taylor, even with a gimpy ankle. The Denver defense seems to be better against the pass than against the run, and that might be an oversimplification, but this matchup seems to favor them if Taylor is compromised, in addition to getting this one at home on the short week. It's just that an Indy defense that could be growing in scrappiness over time with better health might be a bigger thorn in Denver's side than some anticipate. It just seems that whatever you forecast offensively for the Broncos this season could be asking for too much. You see what's on paper, look at the opposing defense, and figure you can depend on a certain amount of productivity. And they just don't deliver. With Williams out and the run game now coming down to Melvin Gordon, who had a fumble returned for a TD last week, why would they get better now?
More Picks: Get Loot's Week 5 Chargers vs. Browns analysis & predictions
A Lot in Common?
We see two teams not getting the results they wanted with two first-year quarterbacks struggling to gain their footing. Both coaches are catching criticism. Two teams coming off a loss are on the short week where their top backs got hurt last week. If forced to look for one distinction, however, one might be inclined to point to the Denver defense as the main separator between the two squads. That feels weird to say—especially after the Denver "D" got gashed by the Raiders and could be facing Taylor this week. But between Taylor's ankle and how bad Ryan has looked, it's not unreasonable to project a more-impactful home showing from the Denver "D" this Thursday.
Lay the Number on the Home Favorite
Again, this season has begun with the Denver offense underperforming at every turn. They lose their top back on the short week, and getting on them now might seem counterintuitive. But this doesn't necessarily seem like a game where they will need the offense to be flying on all cylinders. This game might call for more defense, as a struggling Indy offense with Taylor's ankle a sticking point might be more up the Denver defense's alley than what they saw last week. Keeping in mind that nothing from these two teams can be banked upon, I'm going to take a whirl on Denver this week and hope their defense can steer things in their column.
Loot's Prediction to Cover the Point Spread: I'm betting on the Denver Broncos minus 3.5 points. Did you know that you could be betting on games at -105 odds instead of -110? Stop overpaying for your odds TODAY by making the wise switch to BetAnySports Sportsbook!
10* NFC SOUTH GAME OF YEAR (+$43K RUN!)