Week 18 Pick: Pittsburgh vs. Baltimore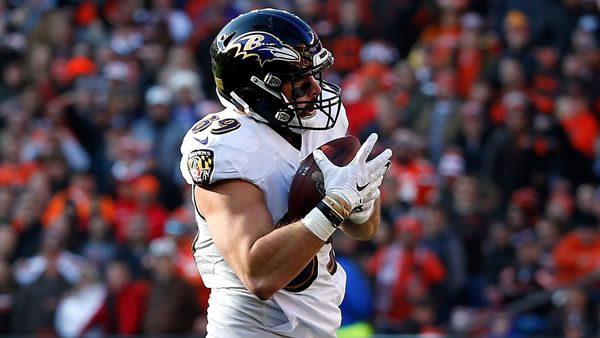 Pittsburgh Steelers (8-7-1 SU, 7-9 ATS) vs. Baltimore Ravens (8-8 SU, 8-8 ATS)
Date/Time: Sunday, January 9, 1:00 PM EST
Where: M&T Bank Stadium, Baltimore, MD
TV: CBS
Point Spread: Pitt +5.5 / Balt -5.5 (BetNow – 100% bonus up to $1000! Biggest bonus on the web!)
Over/Under Total: 42
The NFL's 2021 season winds down this week in Baltimore as the hometown Ravens play host to the division rival Pittsburgh Steelers. Pittsburgh can get in the playoffs with a win and Colts loss, while the Ravens have to win and have the Colts, Dolphins, and Chargers all lose, but BETANYSPORT.EU is making the Ravens 5½ point favorites. Let's buy a Steeler ticket and count on Pittsburgh staying inside the number or maybe sneaking out of Baltimore with a win. Here is the handicap.
Baltimore Is Done
Five weeks ago, Baltimore was 8-3 and in control of their own destiny. They looked to be locked in as AFC North champs and were eyeing the #1 AFC seed. But there were multiple phony wins along the way, and then some bad injury luck, including QB Lamar Jackson's ankle, and heading into Week 18, the Ravens have lost five in a row and are making off-season plans. During their five-game skid, 4 of those losses were by a combined 5 points, including two missed 2-point conversions in the final seconds. They put it all on the line last week against the Rams and led for 59 minutes before giving up a touchdown to basically end their season. Now they get an extra game they have to get motivated for. This is a team that expects to play for championships, and they know that it's almost impossible for them to have a path into the playoffs, so we shouldn't expect the best effort from the Ravens. Look for an uninspired effort from Baltimore and no chance at covering the 5.5 point number.
Pittsburgh Wants It More
We all watched Mike Tomlin and Ben Roethlisberger rally the troops for a win on Monday night against the Browns in what was probably Big Ben's last game in Pittsburgh. Why would we expect anything less this week. The Steelers will want to send Ben out as a winner in his last game, whether it gets them in the playoffs or not. They will be watching the scoreboard to see if there is any chance the Jaguars can upset the Colts to open their door to the playoffs but will stay engaged no matter the Jaguars performance. Last Monday, we saw Pittsburgh come together as a team to take down the Browns, including their best defensive performance since Week ten against the Lions. The offensive line also put in their best performance of the year, opening holes for the Steeler rushing game to go for 190 yards, 43 more yards than their previous best on the season that occurred in Week five against the Broncos. This is a classic spot for Mike Tomlin to rally the troops again and get their best one more week
.
Pittsburgh Matches Up Well With Baltimore
These two teams played in week 13, with Pittsburgh winning a thriller when the Ravens couldn't convert a 2 point conversion with 12 tics left on the clock. Baltimore suffered some injuries in that game, including losing star cornerback Marlon Humphrey, but Baltimore is still playing shorthanded. Since that game, the Baltimore secondary has been a sieve, and the Steelers should be able to take advantage as they did in the second half of the week 13 game. Big Ben passed for two second-half touchdowns to Diontae Johnson, who caught eight balls for 105 yards. Roethlisberger will be able to work with Johnson, Chase Claypool, and tight end Pat Freiermuth to get some first downs and sustain a couple of drives to get touchdowns.
More Picks: Get Jay's Pats vs. Dophins Week 18 Betting Opnion >>>
It's very unlikely Baltimore will put Jackson on the field and risk a serious injury that could impact next year – and he probably won't be ready in any case. Jackson hasn't played since leaving the Week 14 game against Cleveland with a high ankle sprain. Baltimore's offense has been functional with Tyler Huntley at the helm, but the only game he has been able to come away with a win in was against the lowly Bears. Huntley had his worst game as a starter last week against the Rams, taking five sacks and throwing a pick. As defensive coordinators get more tape on Huntley, Huntley will no longer be able to surprise defenses, and they are starting to attack his weaknesses. Baltimore really doesn't have a running game to lean on, so Huntley has to shoulder the burden on his own. I look for the Steelers to pick up where the Rams left off last week and pressure and confuse Huntley into more mistakes.
Take the Points, Big Ben, and the Steelers
The Steelers and Roethlisberger are hard to watch nowadays, but let's count on Mike Tomlin getting the best out of his guys one more time and keeping this game in Baltimore within the number. The play is to play Pittsburgh +5.5. They playoffs are coming! Beef up your bankroll with a massive 100% bonus at one of many of our top flight online sportsbooks!
10* GAME OF MONTH **INSANE 75% NFL PLAYOFFS!
AAA Sports has gone 5-1 (83%) with their NFL Playoff picks over the L2 rounds and overall they enter the Super Bowl having gone an INSANE 75% (9-3!) with ALL of their NFL Playoff releases! AAA Sports is playing with HOUSE MONEY in BOTH the NFL and College Football this season and they're UNLOADING MASSIVELY in this year's Super Bowl with BOTH SIDE and TOTAL! BE THERE!