Minnesota United vs. Seattle Sounders Odds & Predictions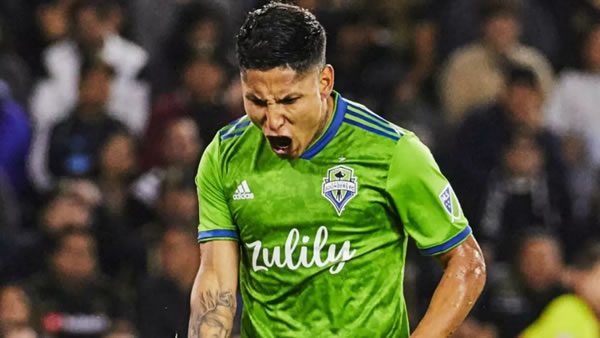 Minnesota United (4-4-2, 14 points, 7th place Western Conference) vs. Seattle Sounders (2-5-1, 7 points, 13th place Western Conference)
When: Sunday, May 15, 7 p.m.
Where: Lumen Field, Seattle
TV: ESPN
Point Spread: Minnesota +0.5/Seattle -0.5
Moneyline: Minnesota +320/Seattle -125/Draw +250
Total: Over 2.5 (-135)/Under 2.5 (-105)
Last Time Out:
Minnesota lost 1-0 to Cincinnati; Seattle lost 2-0 to FC Dallas.
Previous meeting:
Seattle defeated Minnesota 2-1 on April 2 at Allianz Field in Saint Paul, Minn.
About the Matchup:
With the CONCACAF Champions League finally, in the rearview mirror, it's time for Seattle to show what it's got against MLS sides. The Sounders put everything into becoming the first American team to win the championship of North America and achieved it by besting Mexican side Pumas, but Seattle has been a step behind against MLS teams in the matches they've played this season. The Sounders don't have a win against an American side since April 6 over New York City, losing four straight matches against MLS competition.
The good news is that they get an opponent they've had a lot of success against and is having turmoil of its own at the moment. Minnesota United got picked off by Cincinnati after having to play the match down two starters because of illnesses, and things might not get any better for the Loons this time out. There's no guarantee that Robin Lod and Luis Amarilla will return for this match (and given that Amarilla's wife gave birth to the couple's first child last week, him not returning Sunday is the likely outcome), and the Minnesota attack just isn't the same without them on the pitch.
Scouting Minnesota United:
With or without Lod and Amarilla, Minnesota is staying in games simply on the force of Dayne St. Clair's will. Based on expected goals, St. Clair should have conceded 12 times in the seven MLS matches he's competed in this season. He's only given up seven, which says both that he is playing well and his back four is letting him down. The xG metric has some serious flaws, but it says that teams are getting good chances at the net against Minnesota, and only some work by St. Clair is keeping the Loons from giving up more goals.
And Minnesota doesn't have room to give up goals as it is. The Loons have not scored in two straight matches and have mostly bunched their goals into two matches — wins over Colorado and Chicago. The Loons scored six goals in those two contests and five in the other eight, which suggests that there really is something wrong with the Minnesota attack right now. Getting their starters back would help, but this is still a team where something isn't right.
Scouting Seattle:
When you run into the kind of fixture congestion that Seattle did over the past month, something has to give. There's a reason that you rarely see teams in Europe who win the Champions League return the next year to defend the crown, and that's because it's hard playing the best of the best time after time. But the Sounders had their goal in mind to win CCL, and that meant MLS had to be sacrificed as a result.
With that now in the past, I expect Seattle to start playing much better on the pitch in MLS matches. Nicolas Lodeiro and Raul Ruidiaz have shown they are still an effective combination in the CCL, and now that dead legs aren't a worry, they should show exactly why they're so feared. The slow early start appears to be a microcosm of what's to come for this team: Seattle's starting to age, and dead legs are likely to become more of an issue for a team that wants to win every trophy. The Sounders still have some time left, but they're going to have to manage schedules better if they want to compete consistently in MLS.
Dan's Best Bets:
With St. Clair basically giving world-class performances at the moment, I lean toward backing Seattle to win with under 3.5 goals at +165. I think Minnesota might find a goal in this matchup, and I want the insurance, but I think Seattle comes out the stronger side and takes control of the match in the opening minutes. I don't expect St. Clair to give up many good looks, but I think at least a couple will get through to create problems for a leaky back four.
In this matchup, I think Seattle needs a strong start to get over the hangover of CCL, so I'll back the Sounders to hold the lead after 30 minutes at +200. When the Sounders have scored, the goals have tended to start in the first half, and two of the four games where Seattle found the net saw the goal scored within 30. If you don't want to be that aggressive, you can take Seattle to lead at the break at +130.
Dan's Score Prediction:
This looks like a defensive struggle that's going to see one team create good chances and get turned aside by a hot goalkeeper and the other struggle to generate any good chances at all. Even if Lod is back on the pitch, I don't believe Minnesota can string an attack together well enough to trouble the Sounders if they're playing even slightly well.
I took the insurance on a Minnesota goal above, but I don't think I need it here. Give me Seattle to win this match 2-0 at +825. Bet your soccer picks for FREE this week by taking advantage of a 100% REAL CASH bonus on your first deposit of $100 to $300 at MyBookie Sportsbook! (Must use bonus code PREDICT100).