Portland Timbers vs. San Jose Earthquakes Best Bets 9/16/20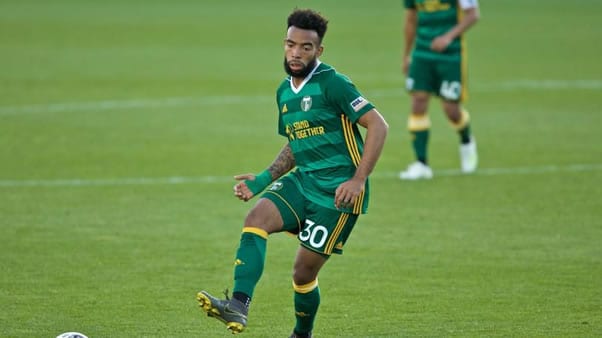 Portland Timbers (4-4-2, 14 points, 6th place West) vs. San Jose Earthquakes (2-4-4, 10 points, 11th place West)
When: Wednesday, September 16, 9:30 p.m.
Where: Earthquakes Stadium, San Jose, Calif.
TV: FS1
Point Spread: Portland 0/San Jose 0 (Bet365)
Moneyline: Portland +165/San Jose +145/Draw +280
Total: Over 2.5 (-189)/Under 2.5 (+140)
Last Time Out:
Portland lost 4-2 to LAFC; San Jose drew 0-0 with L.A. Galaxy.
Previous Meeting:
Portland bested San Jose 3-1 on October 6 at Providence Park in Portland, Ore.
About the Matchup:
This was supposed to take place last month, but the match got postponed after the Jacob Blake shooting. Because of that rescheduling, the Timbers and the Earthquakes will now meet twice in five days, which could be a significant opportunity for Portland to solidify its playoff positioning. The Timbers have been the kings of inconsistency since coming home from winning the MLS tournament in Florida, but the one thing they've consistently done is find the net. Other than a 3-0 loss to Seattle, where the Timbers had nothing left in their legs, Portland has scored at least twice in four straight matches.
That's not the case for San Jose, which comes in having failed to win in its past six matches and comes off a scoreless draw at home. The Quakes scored 12 goals in five games in Florida, but have lost three of their past five and have scored just four goals since returning to the West Coast. But San Jose has been tough to beat at home, scratching out a draw in both of its matches at Earthquakes Stadium. Can they make it three straight home matches without a loss?
Scouting Portland:
When the Timbers are focused and play their game, they're one of the toughest teams in MLS to break down. Portland's attack has had no problems adjusting to the West Coast, as the Timbers are riding a diverse attack that consistently finds holes in opposing defenses. Eryk Williamson has really stepped up as of late, scoring the opening goal in each of the Timbers' past two matches. He's one of seven different Timbers who has scored in the past four games, which has created a real headache for opposing coaches.
But Giovanni Savarese has got a headache of his own, and it's the Portland defense. The Timbers have proven very susceptible to a flurry of goals, getting exposed by three different attacks in a matter of minutes. Portland was in control for 70 minutes against Seattle last month, only to watch Raul Ruidiaz and Kelvin Leerdam score two minutes apart. Against Salt Lake, the Timbers led 4-2 at the 90th minute and threw away the lead, settling for a 4-4 draw, and they followed that up by giving up two goals at the end of the first half against LAFC, taking themselves entirely out of the contest.
Portland can score with anyone, but betting on the Timbers is never easy or comfortable because the defense is liable to get ripped apart at any given moment. This is definitely a spot to tread carefully.
Scouting San Jose:
If you watched San Jose play last week against Seattle, you'd be forgiven for thinking that this is the easiest bet in the world. The Earthquakes were horrific against the Sounders, becoming the first MLS side to give up five goals in the first 33 minutes and taking a 7-1 loss. San Jose saved a bit of face by bouncing back with a scoreless draw at home against what had been a high-scoring L.A. Galaxy side, but the Quakes still look rather lost and running out of time to get themselves into a playoff position.
The main problem for San Jose is that the Quakes are not creating chances in the run of play, as three of San Jose's past five goals have come from the penalty spot. There's nothing wrong with scoring from the spot, but a quality team creates its own chances, and San Jose just isn't doing that at the moment.
Worse, the Quakes aren't really playing the kind of defense that they've become known for. San Jose plays a unique man-marking style, but the Quakes didn't mark much of anyone against Seattle and hadn't really been marking anyone at all other than the Galaxy match. San Jose has given up 20 goals in its past six matches, and that's not sustainable if the Quakes are going to accomplish anything this season.
Dan's Best Bets:
Portland hasn't lost two straight matches all season. San Jose hasn't lost at home since before the pandemic. Something has to give here, and I'm going to guess that it's the Quakes' defense. San Jose isn't stopping quality attacks, and Portland just has too many weapons for the Quakes. Plus, the Timbers have won four of the past five meetings against San Jose. Because of that, I like Portland to win as a conservative play.
However, Portland's defense has been shoddy all season, and that's being kind. I'm not sold on the Quakes' attack, but given that Portland isn't stopping anybody, I'd back the Timbers and both teams to score at +290. San Jose has scored in four of its past five matches, and I have no doubts that Chris Wondolowski (+140 anytime) can find the back of the net here. However, if you're a little less certain, I'd back the Timbers and over 2.5 goals at +240. I think three goals is very likely for the Timbers against a weak San Jose defense, and this gives you insurance against the Quakes firing a blank.
Of course, if you don't want to worry about the Quakes' attack at all, you could back Portland to score over 2.5 on its own at +300. The Timbers have hit two in each of their past three matches, but Seattle and LAFC are playing much better defense than San Jose. Any team that gave up seven to Seattle is perfectly capable of conceding three to Portland.
Dan's Score Prediction:
Portland is the better team here and has followed up its losses with strong performances. San Jose doesn't really trust itself right now, and the Timbers have all the tools needed to put the Quakes on the back foot and make them chase the game. When San Jose chases, things start to get ugly pretty quickly.
I'm going to back Portland to get an early goal and a comfortable victory, and I'll pick the Timbers to claim a 3-1 win at +1650.