Teixeira vs. Prochazka Fight Analysis & Picks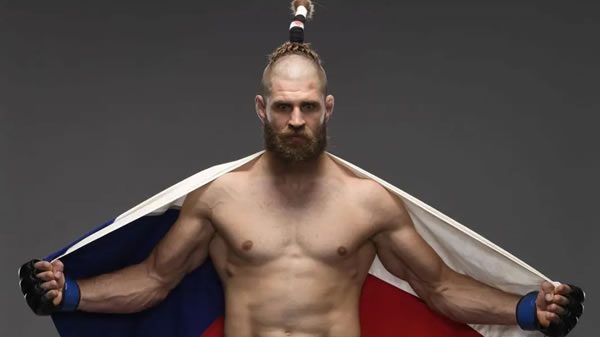 UFC 275: Teixeira vs. Prochazka Picks
When: Saturday, June 11. 2022
Where: Singapore Indoor Stadium, Kallang, Singapore
TV: PPV
UFC 275 features an excellent main event, with the UFC Light Heavyweight Title in the balance as newly-crowned titleholder Glover Teixeira takes on Jiri Prochazka. In October, a rear-naked choke by Teixeira garnered him the belt in the second round against reigning champion Jan Blachowicz. At 42, he has defied the odds, and after being a contender for years on end, he finally got his payoff. But now starts the real work in defending his title, and in the feared and favored striker Prochazka, he appears to have a real challenge on his hands. Let's get into it!
Fight Analysis
Glover Teixeira, 33-7 (18 KOs, 10 Submissions), (+160) vs. Jiri Prochazka, 28-3-1 (25 KOs, 2 Submissions), (-185)–BetOnline
Glover Teixeira makes the first defense of his UFC Light Heavyweight Title against Jiri Prochazka on June 11 in Singapore. The 42-year-old champion is a testament to perseverance. A contender at light heavyweight for a decade, the streaky Brazilian is on another run, with the Blachowicz win being his sixth win in a row, quite an astonishing span of success for a man getting long in the tooth. But with 12 straight wins of his own and ten straight coming by KO, Prochazka fits the bill of a dangerous contender.
Experience is a major consideration in this bout. Teixeira's resume is above reproach, having taken on just about every relevant light-heavyweight from the last dozen years. His list of opponents reads like a who's-who of top light heavyweights in this era with a list of victims that is the envy of even great fighters. With nearly two dozen UFC bouts, he has really seen it all, and he's seen it at the highest levels.
Not to knock Prozachka, but this is only his third fight in the UFC. With over thirty fights, he has good experience, having fought on the Rizin promotion for about six years. He has not tasted defeat since Mohammed Lawal laid him out seven years ago. But while he has been fast-tracked, knocking out both Volkan Oezdemir and Dominick Reyes in his first two UFC fights, this is a jump in class for the ambitious Czech.
Prochazka is built well for a rangy striker, standing six-four with an 80-inch reach. He will have a few inches in height over the reigning champion and several inches in reach. Throw in a 13-year advantage in youth at age 29, and one can start making a solid case for Prochazka. There is also the fact that the light heavyweight title appears to be getting passed around in the wake of dominant champ Jon Jones. It's as if it's more for the taking now than it has been in a long time, with first the formidable but beatable Blachowicz holding it before the 42-year-old Teixeira took it. It's like the division is looking for its next dominant champion, and that guy is probably not going to end up being Teixeira.
The champion is ungodly strong and tough. He has untold reserves of resolve and the ability to soldier through pain. His boxing is clean and highly technical. He has some of the best boxing in the sport from a skills standpoint while also having the ability to do damage with strong hooks and uppercuts. But if he gets you to the ground, he uses his weight masterfully, raining down brutal ground-and-pound. With 28 of his 33 wins by stoppage, these are things he's able to bring to the surface more often than not.
The challenger will be looking to keep this fight standing up, where he can use his kickboxing talent to get the job done. His strikes are fearsome, thrown with unconventional angles that keep opponents guessing. His striking is on a different level. He can seamlessly change from orthodox to southpaw, sometimes in the middle of a sequence. His long frame allows him to go from long range to the inside. Prochazka's high energy, combined with his unusually high concentration and fast feet, make him a hard man to pin down.
In a sense, Teixeira is the more versatile fighter in this equation, with his skills on the mat and standing up being good enough to keep him in there against anyone in the world. And if he manages to drag Prochazka down, it's going to be trouble for the challenger. I just think there's a chance that taking the challenger down won't be as easy as some think. And I'm not sure a fight spent predominately in stand-up will be to Teixeira's liking.
Again, Teixeira can win on his feet. But he's going to be up against a striker who is probably more talented than him in that category, with more avenues to victory at his disposal. He has all the punches in the book, fortified by kicks, sudden knee assaults, and spinning fist and elbow attacks. Prochazka is the more explosive and sudden striker. And while Teixeira has amazed in his ability to shine at a later stage in his career, he is 42, with Prochazka just coming into his prime at 29.
I can understand those willing to defer to the more-experienced Teixeira, with Prochazka's laurels being thinner and also with him being a relative newcomer to the UFC. As they say, there are levels to this, and I don't think anyone could be too shocked if Prochazka turns out to not quite be ready for this stage. I just can't help but think, however, that this kid is big trouble and that Teixeira, while excellent, represents a level that Prochazka can reach. I'll take Prochazka.
My Prediction to Win: I'm betting on Jiri Prochazka at -185 betting odds. The BetOnline price on Prochazka has some upside in a fight where the challenger will have his hands full but might be too explosive overall for the aging titleholder. Bet your UFC 275 picks for free by taking advantage of a 100% real cash bonus up to $500 at Betnow Sportsbook! (Must enter bonus  code PREDICTEM to get the bonus credited!)