[et_pb_dcsbcm_divi_breadcrumbs_module hide_homebreadcrumb="off" homebreadcrumbtext="Home" separator="sep-raquo" hide_currentbreadcrumb="off" homebreadcrumborientation="left" _builder_version="3.8″ fontsbreadcrumbs_font="Lato||||||||" fontsbreadcrumbs_text_color="#000000″ fontsbreadcrumbs_font_size="15px" fontsbreadcrumbs_line_height="16px" fontsseperator_font="||||||||" fontsbreadcrumblinks_font="||||||||" fontsbreadcrumblinks_text_color="#2567cf" custom_margin="25px|||" custom_margin_phone="30px|||" custom_margin_last_edited="off|desktop" custom_css_main_element="font-family: Helvetica Regular;" global_module="3641″ saved_tabs="all"][/et_pb_dcsbcm_divi_breadcrumbs_module]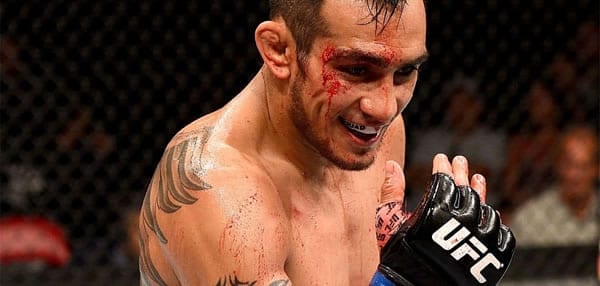 UFC 229 Undercard Picks
When: Saturday, October 6, 2018
Where: T-Mobile Arena, Las Vegas, Nevada
TV: PPV
by Loot Levinson of Predictem.com
Fight Analysis:
The UFC 229 undercard has a lot of name-power, with contenders spread throughout different genders and weight classes doing battle. Granted, the Conor vs. Khabib main event gets a lot of the heat, but leading up to that is a strong card, both in terms of entertainment value and wagering appeal. Let's sink our teeth into the supporting cast of what should a memorable event in Vegas on October 6.
Tony Ferguson, 23-3 (9 KOs, 9 Submissions), (-320) vs. Anthony Pettis, 21-7 (9 KOs, 8 Submissions), (+260)
Tony Ferguson battles Anthony Pettis in a matchup featuring top 155-pounders. The winner of this fight becomes the logical next opponent for the winner of the mega-fight main event. Ferguson was supposed to fight for this same title earlier this year when an unfortunate injury on fight-week forced him to bow out against Khabib. He has won ten straight fights, and if not for some bad breaks, Ferguson would enjoy a higher profile. He now fights to get back to where he was all along. For Pettis, three years younger at 31, he once held the 155-pound title. Since registering his only title defense, however, he has gone 3-5.
Pettis looked great in his last fight, a submission-win over contender Michael Chiesa, who had come in super-heavy. He may have suffered a slump, but that was against the best of the best. Ferguson fits in with that group. He's not getting any younger, and you have to wonder if he has grown stale, his number has come up, injuries have taken their toll, or if making 155 pounds is just asking too much.
Both men have scored knockouts and submissions at high levels. Ferguson, based on recent track-record alone is the rightful favorite, even if Pettis has gotten to heights that have proven so far to be elusive for the snake-bitten "El Cucuy." Still, Ferguson has lost once in the last nine years and not in recent memory because he knows how to get to the winner's circle. To derail him now with a guy who has gone 3-5 in his last eight and is getting +260 doesn't ring right. I will concede that I am overcome with a similar feeling of pushing it at the craps table, as riding Ferguson has been automatic for years. I still see him getting through this.
My Pick to Win: I'm betting on Tony Ferguson at -320. The former UFC champion Pettis is dangerous, but not as dangerous as Ferguson. The favorite will be hungry not to squander what took him so long to build, as it's really unconscionable that he's never actually fought in a full-fledged title fight yet.
Ovince Saint Preux, 23-11 (11 KOs, 7 Submissions), (+160) vs. Dominick Reyes, 9-0 (6 KOs, 2 Submissions), (-185)
Ovince Saint Preux takes on Dominick Reyes in light heavyweight action in what should be a hard-hitting undercard bout. It's a classic battle in many ways, an aging but tested contender in Saint Preux against an unbeaten Reyes, who is in his fourth UFC fight and taking a large step in class. The question of how large will determine the result of this fight. Saint Preux has won four of his last five to his credit, all his wins by either submission or KO. But a first-round loss to Ilir Latifi earlier this year, a 1-4 run from 2015-17, and a UFC run spent as a dangerous contender who can't stay on a long enough roll to build momentum has him an underdog against a nine-fight veteran.
Reyes, 28, might be the goods, though. He is a well-rounded fighter. I really like his boxing, as he has an innateness with it—particularly how calm he remains in the pocket while slinging counters. He knows the little zaps the opponent doesn't see or for which he isn't prepared to do the most damage. Saint Preux, though, has been stopped just once on strikes in a UFC career where he has taken on the best of the best. The best way to put it is that Reyes coming through this test would register no kind of shock. My gut tells me Saint Preux is the more robust and talented fighter. It's a little hard to pass on Saint Preux at the underdog price.
My Pick to Win: I'm betting on Ovince Saint Preux at +160. Reyes is unquestionably a big and dangerous 205-pounder, whose ceiling is unknown. I sense a flimsiness, however, that the multi-dimensional, durable, and proven Saint Preux will exploit to his benefit.
Derrick Lewis, 20-5 (17 KOs, 1 Submission), (+170) vs. Alexander Volkov, 30-6 (20 KOs, 3 Submissions), (-200)
Derrick Lewis and Alexander Volkov will go toe-to-toe is a battle of heavyweights looking to get into the big-time. Volkov has won 6 straight fights and has not seen defeat since entering the UFC ranks. Lewis, 4 years older at 33, is also on a nice roll with 8 wins in his last nine fights. Normally, a fighter coming off a win over Francis Ngannou would have more heat, but it was such a horrible fight that it actually set him backwards. Getting back to his old hard-slugging ways and scoring a big KO would help air out the stink from that fight.
Volkov, towering at 6'7," last fought when he scored a 4th-round KO over ex-champion Fabricio Werdum, giving a lot of credence to his title aspirations. He faces a very dangerous Lewis, but a flawed fighter who relies on strikes, an issue that has prevented Volkov from seeing victory just once in 36 pro fights. But Lewis has prevailed over some pretty dangerous strikers—guys like Roy Nelson, Travis Browne, and the formerly-feared Ngannou. This pairing is by no means stylistically unique, with the more-versatile overall fighter taking on the more-limited fighter whose power makes his winning cause very realistic. I just see Volkov being all-wrong for Lewis. I'm taking the favorite.
My Pick to Win: I'm betting on Alexander Volkov at -200. Lewis is a difficult nut to crack and possesses exceedingly-heavy hands. I see Volkov being at more a crescendo-point in his career and getting the job done in this one.
Michelle Waterson, 15-6 (3 KOs, 9 Submissions), (+120) vs. Felice Herrig, 14-7 (1 KO, 4 Submissions), (-140)
In women's strawweight action, the "Karate Hottie" Michelle Waterson goes up against veteran contender Felice Herrig. This has the looks of an evenly-contested battle of 115-pounders who contrast well with each other. Both are veterans who have fought outside of MMA, with Waterson 32 and Herrig a year older. Waterson broke a two-fight losing streak in her last fight, but since beating Paige Van Zant in her UFC debut, she has struggled to gain traction. A win here would change that. Herrig, meanwhile, had a four-fight win streak snapped in her last fight against top contender Karolina Kowalkiewicz and looks to get back toward the lead of contenders in women's strawweight division that is growing in strength and prestige.
Herrig doesn't score a lot of finishes. She also never gets finished, as all her losses are by decision, many of them split or otherwise just close calls. She's a grinder, blessed with good stamina and a lot of know-how. With Waterson, she's more of a finisher, with 12 of her 15 wins ending inside the route. Despite her moniker suggesting a striking marvel, her submissions have contributed largely to her MMA success, with rear-naked chokes being her preferred finisher. With Herrig, though, it's going to be a certain kind of fight, one that seems to favor her greater overall activity and insistence. I'm taking Herrig.
My Pick to Win: I'm betting on Felice Herrig at -140 odds. Waterson could potentially do the more-appealing or at least eye-catching work, and you hate to bet on a close-looking fight that figures to be in the hands of the judges. I just see Herrig doing a little more and getting the "W."
<aside><!-- [et_pb_line_break_holder] --><div class="widget105"><!-- [et_pb_line_break_holder] --><h4 class="cash">Biggest Sportsbook Bonuses</h4><!-- [et_pb_line_break_holder] --><div class="widgetlist"><!-- [et_pb_line_break_holder] --><div class="col1"><!-- [et_pb_line_break_holder] --> <a href="https://www.predictem.com/out/Bovada"><img src="https://www.predictem.com/wp-content/uploads/2018/04/bovada.png" width="150" alt="Bovada" /></a><!-- [et_pb_line_break_holder] --></div><!-- [et_pb_line_break_holder] --><div class="col2"><!-- [et_pb_line_break_holder] --><span class="list"><b>50% Cash</b></span><br><!-- [et_pb_line_break_holder] --><span class="list">5x Rollover</span><!-- [et_pb_line_break_holder] --> </div><!-- [et_pb_line_break_holder] --> <div class="col3"><!-- [et_pb_line_break_holder] --><a href="https://www.predictem.com/betting-sites/bovada/"><button class="btn-widget">Review</button></a><!-- [et_pb_line_break_holder] --></div><!-- [et_pb_line_break_holder] --></div><!-- [et_pb_line_break_holder] --><div class="widgetlist"><!-- [et_pb_line_break_holder] --><div class="col1"><!-- [et_pb_line_break_holder] --> <a href="https://www.predictem.com/out/Intertops"><img src="https://www.predictem.com/wp-content/uploads/2018/04/intertops.png" width="150" alt="Intertops" /></a><!-- [et_pb_line_break_holder] --></div><!-- [et_pb_line_break_holder] --><div class="col2"><!-- [et_pb_line_break_holder] --><span class="list"><b>50% Cash</b></span><br><!-- [et_pb_line_break_holder] --><span class="list">4x Rollover</span><!-- [et_pb_line_break_holder] --> </div><!-- [et_pb_line_break_holder] --><div class="col3"><!-- [et_pb_line_break_holder] --><a href="https://www.predictem.com/betting-sites/intertops/"><button class="btn-widget">Review</button></a><!-- [et_pb_line_break_holder] --></div><!-- [et_pb_line_break_holder] --></div><!-- [et_pb_line_break_holder] --><div class="widgetlist"><!-- [et_pb_line_break_holder] --><div class="col1"><!-- [et_pb_line_break_holder] --> <a href="https://www.predictem.com/out/Gtbets"><img src="https://www.predictem.com/wp-content/uploads/2018/05/gt-bets.png" width="150" alt="GtBets" /></a><!-- [et_pb_line_break_holder] --></div><!-- [et_pb_line_break_holder] --><div class="col2"><!-- [et_pb_line_break_holder] --><span class="list"><b>150% Cash</b></span><br><!-- [et_pb_line_break_holder] --><span class="list">4x Rollover</span><!-- [et_pb_line_break_holder] --> </div><!-- [et_pb_line_break_holder] --> <div class="col3"><!-- [et_pb_line_break_holder] --> <a href="https://www.predictem.com/betting-sites/gtbets/"><button class="btn-widget">Review</button></a><!-- [et_pb_line_break_holder] --></div><!-- [et_pb_line_break_holder] --></div><!-- [et_pb_line_break_holder] --><div class="widget-footer"><a href="https://www.predictem.com/best-sportsbooks/bonuses/">See all sportsbook bonuses</a></div><!-- [et_pb_line_break_holder] --> </div></aside>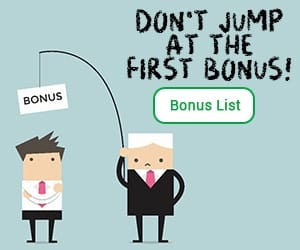 <div style="width:340px; margin: 0 auto;"><!-- [et_pb_line_break_holder] --> <a class="twitter-timeline" data-width="340" data-height="500" data-link-color="#008156" href="https://twitter.com/PredictemPicks?ref_src=twsrc%5Etfw">Tweets by PredictemPicks</a> <script async src="https://platform.twitter.com/widgets.js" charset="utf-8"></script><!-- [et_pb_line_break_holder] --></div>