UFC 249 Picks – Fight Analysis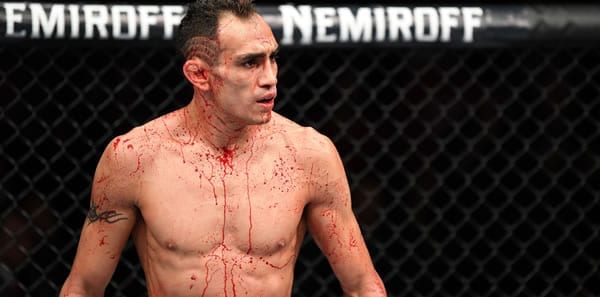 UFC 249: Khabib vs. Ferguson Picks
When: Saturday, April 18. 2020
Where: Barclays Center, Brooklyn, New York
TV: PPV
UFC 249 features a blockbuster main event, with Lightweight Champion Khabib Nurmagomedov taking on Tony Ferguson for all the marbles. Seldom do two fighters establish so much distance between themselves and their peers, but these are the two top guys at 155 pounds, and we now get to see who is the top dog. Sure, Khabib is unbeaten, and no one has really gotten all that close to beating him. But Ferguson has distinguished himself as a special fighter in his own right, giving this matchup some major fan appeal. Who will come out ahead?
Khabib Nurmagomedov, 28-0 (8 KOs, 10 Submissions), (-260) vs. Tony Ferguson, 25-3 (12 KOs, 8 Submissions), (+200)
Fight Analysis
Undefeated UFC Lightweight Champion Khabib Nurmagomedov takes on top contender Tony Ferguson in the UFC 249 main event. In a sport where even the top dogs lose fairly regularly, we're looking at two guys who don't lose. Khabib is 28-0, a record you don't often see in this sport. Coming off wins over Conor McGregor and Dustin Poirier, his supremacy is now unquestioned. But until he beats Ferguson, who has won 12 straight and lost just once in the last 11 years, his story will be incomplete.
Let's address the 500-pound elephant in the room—how this fight appears cursed. This fight has been set to happen four times previously and no dice. Things happen, but when Ferguson tore a knee ligament on the set of a media gathering prior to their aborted UFC 223 main event, it seemed to confirm this pairing was jinxed. It's hard to fathom all of these events happening, but let's hope that's behind us, as a lot can happen between now and April 18. These are the two best lightweights in the world by a longshot, and it's hard to believe they've never met before. It's also hard to believe that this is Ferguson's first title shot, as he has not lost since 2012, beating every relevant 155-pounder not named Khabib Nurmagomedov.
This fight really has it all. With Khabib, he may be one-dimensional, but it's one heck of a dimension. He grabs hold of people and rag-dolls them—and we're talking the best in the business. It seems like someone could match up well against him, but they never really do. And now that he's fighting five-rounders, it only brings more to light his abilities and grit. He gets a hold of his opponents, and then that's it. There is no separating from him. And as he showed in hanging in there with Conor on his feet, he isn't exactly a one-trick pony. Sure, he doesn't want to get into a striking battle with Ferguson, but isn't as lost in that area as some may have thought a few years ago.
It might not jump out on paper, but what Khabib does well is hard to deal with. Opponents run out of answers pretty quickly, with their situation growing direr as the fight progresses. It's really analogous to a python grip, as the snake patiently exerts its power, increasing the stranglehold with every successive breath. It's not flashy, until you look up and see an otherwise feared opponent with a look of resignation and quiet terror on their face.
With Ferguson, five years Khabib's senior at 36, his abilities would appear to match up well with Khabib's. A vicious striker who can manage range and put a stream of punishment on a guy, he's very dangerous on his feet. With sharp elbows and knees, he can tear the body and face apart. Opponents often look like car crash victims by evening's end. He has excellent size and range for a 155-pounder.
Giving Ferguson's case even more credence is how good he is on the ground. He is very adept at snaking in chokeholds, with five of his last nine wins coming by choke—four by the elusive D'Arce choke. His limbs are long and flexible, and he can maneuver them innovatively to both create and repel damage. He has never been knocked out in his 12-year career, submitted just once in his formative stage as a fighter.
When trying to figure who benefits most from this fight happening at such a late date, the nod might go to Khabib. All things being equal, these two should have fought at least five years ago. And in the interim, it might be Ferguson who is the worst for wear. Both of these guys would probably prefer to be at 170 pounds by now. Making 155 is a major drag for each man. It appears that Khabib has conquered his weight-making problems, which already led to one of these fights being canceled. At 36, making 155 for Ferguson isn't easy.
When there is so little to separate the two fighters, and you can easily picture a path to victory for each man, things like how close a fighter is to his prime can go a long way in what figures to be an ultra-draining five-rounder. And while it's almost imperceptible, I think Ferguson is getting a little shopworn, just a little more brittle than he might have been two years ago. In a fight where the margin for error is nil, it's worth pondering. The road to this spot has been a punishing one for both men, but Ferguson's path may have exacted more of a toll.
Nothing that happens here will register much surprise. It's that kind of fight between two top guys. It's OK to have an idea of who you think might win, but any sure-headedness about it is likely a result of overlooking the opponent to some degree. I see a fairly even fight through three rounds, with the irreversible tide of Khabib taking over in the championship rounds. I'll take Khabib in this one.
My Pick to Win:
I'm betting on Khabib Nurmagomedov at -260 betting odds. Ferguson's margin for error is considerably smaller, and I see the fresher Khabib being the more-bankable commodity in the latter rounds. Bet your UFC 249 predictions or FREE by taking advantage of a special 100% REAL CASH bonus at one of the biggest betting sites on the web! —> MyBookie! Must sign up through this link and use bonus/promo code PREDICT100 in order to receive the bonus.