North Carolina vs. North Carolina State Pick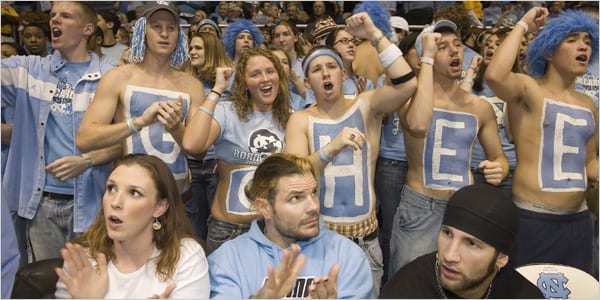 North Carolina Tar Heels (11-3 SU, 8-4 ATS) vs. North Carolina State Wolfpack (13-1 SU, 11-3 ATS)
When: Tuesday, January 8, 2019 – 9 PM ET
Where: PNC Arena, Raleigh, N.C.
TV: ESPN
By: Dan Jamison, College Basketball Handicapper, Predictem.com
Point Spread: UNC +1.5/NCSU -1.5 (GTbets Sportsbook)
Total: O/U 172
Last Time Out: North Carolina routed Pittsburgh 85-60, N.C. State won 87-82 at Miami.
Scouting the Tar Heels:
To say Roy Williams isn't pleased with his team right now is a little like saying things didn't go well on Monday night for Alabama's football team. The Tar Heels are an incredibly talented team, but they're a team in a flux. Even though they've won against Gonzaga and picked up some solid resume-building wins to date, they've also shown an immaturity that isn't common from a Williams-coached team. North Carolina's formula should be pretty simple: the Tar Heels win with strong rebounding and smart decisions with the basketball, but much to Williams' chagrin, North Carolina has shown an alarming tendency to turn the ball over in big games, such as its 18 turnovers against Kentucky.
Timberwolves @ OKC Tonight! KC has your NBA PICK.
Scouting the Wolfpack:
This is the game that Kevin Keatts wants more than probably any game on his team's schedule. For all of his success in resurrecting the Wolfpack and making them a threat in the ACC, they haven't been able to figure out North Carolina at home. Not only are the Tar Heels the last team to beat the Wolfpack at PNC Arena, but Carolina has actually won five in a row against State in Raleigh. If Keatts' squad is going to take the next step, it has to solve the Tar Heels, and it has to do so with defense. Although N.C. State averages nearly 90 points a game, the Pack really pride themselves on their play on defense. Other than Miami, no team has broken 80 on N.C. State, and that includes an Auburn team that gave Duke all it could handle.
X-Factor:
Speed. These are two of the fastest teams in the nation, and they both know how to produce a lot of possessions. North Carolina is the fastest Power 6 team there is, averaging 77 possessions a game, and N.C. State counters at 75 possessions a game. That means that there's going to be a lot of points in this game simply because of the opportunities that both teams will create. However, the Tar Heels and the Wolfpack aren't exactly liabilities at the defensive end of the floor, which means that the advantage will go to the team that can create more looks in transition. It's a lot easier to score when nobody's guarding you, and these teams will likely put that corollary on full display.
North Carolina will Cover if:
The Tar Heels can force the Wolfpack into bad looks at the hoop. North Carolina's biggest strength is its ability to attack the glass and come down with the ball, limiting its opponents to one shot. In order for the Heels to get the edge, they've got to first make sure that there is a rebound and then come down with it. If the Wolfpack can shoot the ball well and prevent the Tar Heels from getting a big edge on the boards, North Carolina will be hard-pressed to find a way to win this game.
N.C. State will Cover if:
The Wolfpack can keep the Tar Heels from extending their possessions. North Carolina is going to get defensive rebounds, but that's OK as long as N.C. State keeps them from getting rebounds at the offensive end as well. Kentucky showed that a rebounding battle with North Carolina can be won, and the Wolfpack rebound as well as the Wildcats do, so they can hold their own on the boards. N.C. State's offense isn't as consistent as North Carolina's is, so the Wolfpack will need to make sure to get their requisite number of possessions in order to stay in the game. N.C. State can't win a scoring contest with Carolina on efficiency, but it can win on volume, and it might have to do that.
Dan's Pick to Cover the Spread:
In a rivalry game like this, it's usually a good idea to go with the team that wants it more, and that's going to be the Wolfpack. North Carolina might be the more talented team, but N.C. State needs this game to show that it's turned a corner and it's ready to compete with the Dukes, Virginias and North Carolinas of the ACC. Plus, the Wolfpack know and trust their identity, while the Tar Heels are still trying to figure out what their identity is and properly execute it.
Carolina might be the better squad when we get to the end of the season, but the pick is based on what's going to happen right now, and right now, I feel a lot more comfortable taking N.C. State at home, especially since I don't have to give up a single point to do so. Give me the Wolfpack.