Basketball Pick: Rhode Island vs. Dayton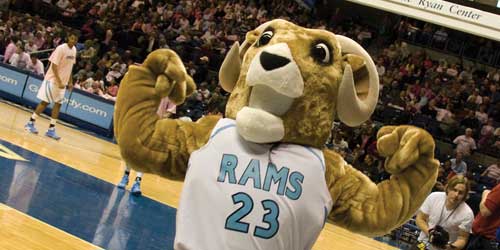 Rhode Island Rams (13-14 SU, 10-17 ATS) vs. Dayton Flyers (19-9 SU, 13-15 ATS)
When: Friday, March 1, 2019 – 7 PM ET
Where: UD Arena, Dayton, Ohio
TV: ESPN
By: Dan Jamison, College Basketball Handicapper, Predictem.com
Point Spread: URI +8/DAY -8
Total: O/U 135.5
Last Time Out: Rhode Island beat George Washington 80-53; Dayton beat Massachusetts 72-48.
Scouting the Rams:
Rhode Island was expected to struggle this season after losing former coach Dan Hurley to Connecticut, and struggle is exactly what the Rams have done. Actually, Rhode Island was in pretty solid position for a possible NIT bid five weeks ago, but the Rams have dropped seven of their past nine and find themselves needing to win three of their next four games just to ensure eligibility for the postseason.
How has it happened? Rhode Island's offense has been simply anemic other than its win over George Washington, and the Colonials have shown no ability to stop anyone. The Rams shoot just 41.9 percent from the floor and 26.6 percent from 3-point range. Rhode Island also doesn't get the job done on the glass, and in short, this is a team with a lot of flaws.
Scouting the Flyers:
Dayton isn't anywhere near it was when Arche Miller was the one in charge, but the Flyers have won four of their past five games to put themselves on the cusp of earning a 20th victory on the season. Dayton isn't a particularly deep team, as only seven of its players play on a regular basis, but the Flyers can shoot the ball well and make good decisions with the basketball. Where they struggle is the rebounds, a fact that was made quite apparent in their two losses to Virginia Commonwealth this season. But when they're up against a team that doesn't rebound the ball particularly well, they've been able to shine, and it's put them in the mix for an at-large bid to the NCAA tournament if things break exactly right.
X-Factor:
The point totals. With an offense as poor as Rhode Island's in this game, the totals for each team become an important factor in dictating just how this contest will be played. Rhode Island can actually defend pretty decently on most nights, and the Rams have had to defend in order to win given their offensive issues.
Dayton, meanwhile, is offense all the way. The Flyers can put up points with the best of them and lead the Atlantic 10 in scoring this season. Interestingly enough, the teams' magic numbers are almost exactly the same. Rhode Island hasn't won a game (0-7) in which it's given up at least 75 points this season. Dayton, meanwhile, has yet to lose a game when it's scored at least 74 points. The team that asserts its will will have the game where it wants the game to be.
Rhode Island will Cover if:
The Rams can get off to a decent start. In the most recent meeting between these teams, Dayton started the game on a 12-0 run and put any thoughts of a Rhode Island home victory out of the Rams' minds. The Rams simply don't have enough offense to dig their way out of a real hole of any kind, and they have to ensure they don't fall apart from the beginning of the game.
Dayton will Cover if:
The Flyers repeat the performance they gave against Rhode Island in Kingston. Dayton shot 63.3 percent in that game and barely played its backups, and that was a 29-point victory for the Flyers. Based off that performance, Dayton has already shows that it knows how to defend Rhode Island and do it convincingly. The reality is that Dayton is the better team and gets to play at home this time, which should provide a winning formula for the Flyers.
Who else wants $60 of FREE member picks & predictions?
Dan's Pick to Cover the Spread:
An eight-point spread in this game doesn't seem like it's going to be much of an obstacle. The reality is that Rhode Island is both a flawed and fading team and this is the point of the year where a long season starts to catch up with weaker squads like this Rams team. With Rhode Island now entering a rebuilding period, the Rams simply weren't equipped to lead the Atlantic 10 this season.
Honda Classic Golf: Picks to Win and Head to Head Winners!
By contrast, Dayton might have a few flaws on the defensive side of the ledger, but the moment doesn't seem too big for the Flyers' shooters. This is a squad that has already played and crushed Rhode Island once before, and the Flyers will need to do it again if they're going to have any shot at snagging one of the spots off the bubble later this month.
I don't see them having much trouble doing that. Dayton might not be able to handle the likes of Virginia Commonwealth, but they shouldn't have any issues with this Rhode Island squad. Give me the Flyers.