Georgia vs South Carolina Pick & Prediction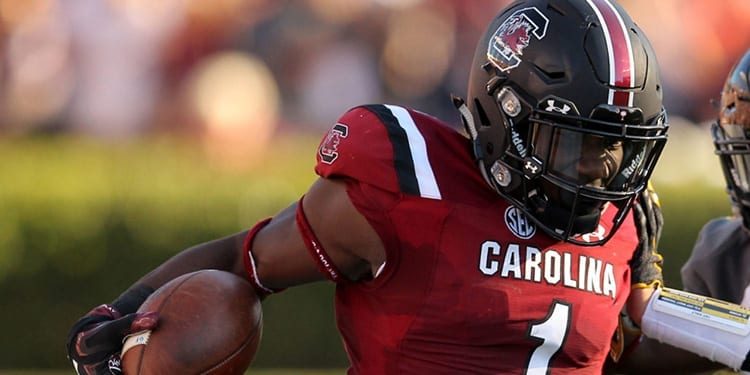 Georgia (1-0 SU; 0-1 ATS) at South Carolina (1-0 SU; 1-0 ATS)
Time: Saturday, 9/8/2018 - 3:30 PM ET
Where: Williams-Brice Stadium. Columbia, South Carolina.
TV: CBS
Spread: Georgia -10 (-110) / South Carolina +10 (-110)
In the words of the great Farmer Fran: "DISKIODO." We've a dandy on tap for you Saturday afternoon in "cock country," Columbia, South Carolina. Reigning national runner-up Georgia heads to Carolina to take on the Gamecocks in an early Southeastern Conference East clash. Georgia and Carolina are arguably the two best squads in the SEC East, so this one has major implications now and most likely down the road too. Both teams obliterated their cupcake opponents in week one and are primed for a big-time showdown Saturday afternoon on CBS. This one is sure to be a dogfight, or a cockfight if that's your prerogative. Nonetheless, college pigskin is back, and we've got a monster game early on here at Carolina.
#3 Georgia Bulldogs
Kirby Smart's crew started their 2018-2019 campaign off with a 45-0 demolition of FCS-Austin Peay. However, the Bulldogs were favored by 48 points and failed to cover the spread their first time out. Tsk, Tsk, Tsk. This failure to cover the number is due in large part to Kirby Smart's decision to only allow star Quarterback Jake Fromm to play the first half. Fromm went 12/16 for 157 yards and had two touchdown passes juxtaposed with zero picks. Heralded backup Justin Fields was top notch in relief, completing 7 of 8 for 63 yards to go along with a touchdown and no interceptions. The Bulldogs have four big ole shoes to fill with the loss of dynamic duo: Nick Chubb (223 CAR, 1345 YDS, 6.0 AVG. & 15 TD) and Sony Michel (156 CAR, 1227 YDS, 7.9 AVG. & 16 TD) in the backfield.
Not only did Georgia lose the best 1-2 punch in NCAAF, but they also lost the best linebacker in college in Roquan Smith. Aside from these monumental losses, the Bulldogs have to replace seven other defensive starters from last year's squad and a multitude of offensive linemen to boot. Last year, Georgia led the SEC in rushing but they'll need a monumental effort from super-quick D'Andre Swift this year to duplicate last year's rushing success. Last year's defense finished sixth in the nation in scoring defense, but it remains to be seen how this year's squad will measure up.
Carolina in my mind
In the words of the great James Taylor, "in my mind I'm going to Carolina, can't ya see the sunshine, can't you see the sunshine?" And indeed, the sun is shining down upon the Gamecocks under the tutelage of Will Muschamp. Look out Georgia, because Carolina is coming for you Saturday afternoon. SC's defense led the SEC in takeaways last season, and returns the bulk of their defensive corps. Junior Quarterback Jake Bentley enters his third season at the helm, and threw four touchdown passes in the season opening shellacking of Coastal Carolina: 49-15. Carolina's suspect backfield tandem of Rico Dowdle and Ty'Son Williams combined for 187 yards on 26 carries for two touchdowns in the game versus the Chanticleers.
Can Wisconsin cover a whopping -35?
Deebo Samuel is returning for the stout Gamcock receiving core after suffering a devastating season-ending leg-injury versus Kentucky in 2017. Bryan Edwards, OrTre Smith and Shi Smith round out the unequivocally talented receiving corps for Muschamp's squad. Under new offensive coordinator Bryan McClendon, the Gamecocks look to play a more up-tempo style, which should result in more yards and more big plays downfield. However, this squad will still be a defensive-minded group, like all Will Muschamp teams' of the past.
Where's the value?
South Carolina has lost three straight in the series and four of the last five against the Georgia Bulldogs. Last year, the Gamecocks fell in Athens, Georgia 24-10 but covered the spread in the process. Expect more of the same this time around. Georgia is well-deserving of their #3 ranking in the country, but South Carolina is being overlooked this year. The Gamecocks are a vastly improved club which won nine of 13 last season in the highly competitive Southeastern Conference. South Carolina is more stout on both sides of the ball this year, and have nowhere to go but up from last year. This is an extremely dangerous game for Georgia, and Carolina should not be taken lightly in this spot. The raucous crowd at Williams-Brice Stadium will be all about the Gamecocks, and I anticipate there will be a lot to cheer about for the hometown fans Saturday afternoon. I'm not calling for an all-out Carolina upset, but take the ten points with a smile on your face. South Carolina +10 (-105) is the play here, undoubtedly.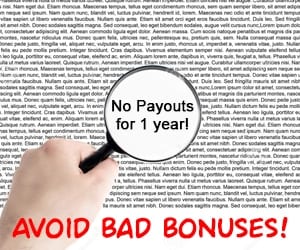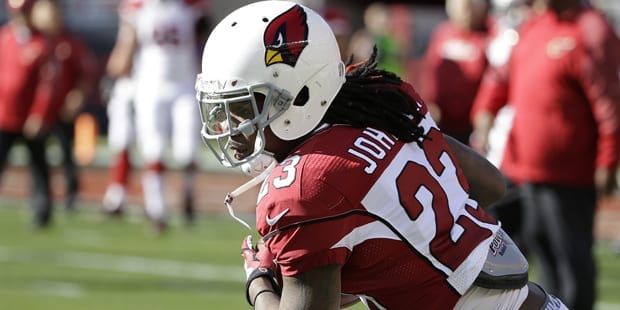 The Redskins travel to the desert to take on the Cardinals to open the 2018 season. Both clubs missed the NFL playoffs last season and are entering transition periods this year. Which team will start their turnaround in week 1?
---
---
---
---
---
<div class="widget105"><!-- [et_pb_line_break_holder] --><h4 class="cash">Best Sportsbook Bonuses</h4><!-- [et_pb_line_break_holder] --><!-- [et_pb_line_break_holder] --> <!-- [et_pb_line_break_holder] --><div class="widgetlist"><!-- [et_pb_line_break_holder] --> <div class="col1"><!-- [et_pb_line_break_holder] --> <img src="https://www.predictem.com/wp-content/uploads/2018/04/bovada.png" width="150" alt="" /><!-- [et_pb_line_break_holder] --> </div><!-- [et_pb_line_break_holder] --> <div class="col2"><!-- [et_pb_line_break_holder] --> <span class="list">50% Cash</span><br><!-- [et_pb_line_break_holder] --> <span class="list">5x Rollover</span><!-- [et_pb_line_break_holder] -->  </div><!-- [et_pb_line_break_holder] -->  <div class="col3"><!-- [et_pb_line_break_holder] --> <button class="btn-widget" href="#">Review</button><!-- [et_pb_line_break_holder] --> </div><!-- [et_pb_line_break_holder] --></div> <!-- [et_pb_line_break_holder] --><!-- [et_pb_line_break_holder] --><div class="widgetlist"><!-- [et_pb_line_break_holder] --> <div class="col1"><!-- [et_pb_line_break_holder] --> <img src="https://www.predictem.com/wp-content/uploads/2018/04/intertops.png" width="150" alt="" /><!-- [et_pb_line_break_holder] --> </div><!-- [et_pb_line_break_holder] --> <div class="col2"><!-- [et_pb_line_break_holder] --> <span class="list">50% Cash</span><br><!-- [et_pb_line_break_holder] --> <span class="list">4x Rollover</span><!-- [et_pb_line_break_holder] -->  </div><!-- [et_pb_line_break_holder] -->  <div class="col3"><!-- [et_pb_line_break_holder] --> <button class="btn-widget" href="#">Review</button><!-- [et_pb_line_break_holder] --> </div><!-- [et_pb_line_break_holder] --></div><!-- [et_pb_line_break_holder] --><!-- [et_pb_line_break_holder] --><div class="widgetlist"><!-- [et_pb_line_break_holder] --> <div class="col1"><!-- [et_pb_line_break_holder] --> <img src="https://www.predictem.com/wp-content/uploads/2018/05/gt-bets.png" width="150" alt="" /><!-- [et_pb_line_break_holder] --> </div><!-- [et_pb_line_break_holder] --> <div class="col2"><!-- [et_pb_line_break_holder] --> <span class="list">150% Cash</span><br><!-- [et_pb_line_break_holder] --> <span class="list">4x Rollover</span><!-- [et_pb_line_break_holder] -->  </div><!-- [et_pb_line_break_holder] -->  <div class="col3"><!-- [et_pb_line_break_holder] --> <button class="btn-widget" href="#">Review</button><!-- [et_pb_line_break_holder] --> </div><!-- [et_pb_line_break_holder] --></div><!-- [et_pb_line_break_holder] --><!-- [et_pb_line_break_holder] --><div class="widget-footer"><a href="#">See all sportsbook bonuses</a></div><!-- [et_pb_line_break_holder] --> <!-- [et_pb_line_break_holder] --></div>