[et_pb_dcsbcm_divi_breadcrumbs_module hide_homebreadcrumb="off" homebreadcrumbtext="Home" separator="sep-raquo" hide_currentbreadcrumb="off" homebreadcrumborientation="left" _builder_version="3.8″ fontsbreadcrumbs_font="Lato||||||||" fontsbreadcrumbs_text_color="#000000″ fontsbreadcrumbs_font_size="15px" fontsbreadcrumbs_line_height="16px" fontsseperator_font="||||||||" fontsbreadcrumblinks_font="||||||||" fontsbreadcrumblinks_text_color="#2567cf" custom_margin="25px|||" custom_margin_phone="30px|||" custom_margin_last_edited="off|desktop" custom_css_main_element="font-family: Helvetica Regular;" global_module="3641″ saved_tabs="all"][/et_pb_dcsbcm_divi_breadcrumbs_module]
2018 The Tour Championship Betting Preview
Event: The Tour Championship
Date: September 22-25
Location: East Lake Golf Club – Atlanta, GA
TV: The Golf Channel/NBC
The PGA Tour has made its relentless march through the 2018 season and the only items left are the crowning of the Tour and FedExCup champions. This is a Ryder Cup year so bonus golf is just a few days away but the Tour Championship put a button on the PGA season and there is a ton at stake.
The top-30 players on the FedEx points list are in Atlanta to play for the title of Tour Champion but also the top prize of $10 million dollars that goes to the FedExCup champion. All thirty players have a statistical chance to win the Cup but the top-5 are in the best position as they only need a win at East Lake to claim the Cup. Bryson DeChambeau, Justin Rose, Tony Finau, Dustin Johnson and Justin Thomas are the lucky five that can pull the double-win. Those five are also in the best position to still win the Cup without becoming the Tour Champion. Keegan Bradley and Brooks Koepka are the only others that can be the FedEx Champ without winning this week but they need help to do so by all in front of them. Everyone else needs a win and a lot of help.
East Lake has hosted the final event of the PGA Season since 2004 and the 7,385 yard, par-70 course can be just as much the star of the show as any player. Zach Johnson owns the PGA course record here of 60 but the scoring pace tends to be pretty modest with most winning totals coming in the high single digits or low double digits under par. Xander Schauffele's 12-under total was good enough for a one stroke win last season but margins here are not often close. Nine of the fourteen Tour Championships at East Lake have been decided by at least three strokes with only two editions being settled by one stroke. A playoff has been necessary on three occasions. The cream has had to rise to the top to even make it to this point, and it has to rise even further to get win to finish off the season.
Each week, we take a look at the online betting sites and highlight the best values on the board. This week is a bit odd in that just about anyone can be considered a good value as they only have to beat 29 others to get a win. That has consolidated the betting odds and made some players rather unattractive from a value perspective. Justin Rose is coming off back-to-back runner-up finishes and is listed at 7 to 1 at most golf betting outlets. He is certainly a favorite but only getting 7 to 1 for Rose to beat the very best players of 2018 is not exactly value considering the best players only win about 15% of the time against regular strength fields. If you are betting Rose or another like him, you probably only want to identify your absolute favorite and stick with him for a bet to win and spread out the rest of your roll on head-to-heads or some of the other props that are out there. We will still give you three picks to win and I think our group this week has the talent to pay and the odds to pay well.
Jason Day (25 to 1 to win)
Day has seen some struggles in Majors over the last two years and that has taken him off the radar a bit but he does have two wins in 2018 and a runner-up finish as well as part of consistent season that saw him miss only two cuts. He is top-15 in driving distance and bookends the stat sheet by entering the week as the best putter on Tour in terms of strokes-gained. That has let him stay relevant in events where his ball striking has been average and a hot putter could propel him this week as players will see a few less quality birdie tries than a normal Tour week. Day is 9th in birdie average, 11th in scoring and does not give much back to the field with the 15th best scrambling average. He is 7th in total strokes gained and he has the veteran experience level to best this field.
Jon Rahm (28 to 1)
Rahm has been a bit of a forgotten man as his win and runner-up finish came all the way back in January. His spring and summer schedule produced some uneven results but he still missed just four cuts and ran T4 at the PGA to finish off the Majors. The putter has been the issue for Rahm as he has not been able to capitalize on his stellar ball striking game. He ranks 132nd in strokes-gained putting and 105th in one-putt percentage. Rahm hits the 13th most greens but only nets the 23rd best scoring average. That putter is holding him back but it is the only thing that is. Rahm is 5th in off-the-tee performance so he will be in good shape after the drive and the irons will produce birdie looks. He absolutely needs to see an uptick with the putter this week but I think Rahm is going to be focused as he looks to get in the right place for not only this week but the upcoming Ryder Cup competition.
Bubba Watson (45 to 1)
Watson is becoming a very known commodity on Tour. I think his game has fully declared itself as uniquely valuable at some courses and simply not made for others. It is not a surprise that Bubba was T5 at the Masters this year but missed the cut in the rest of the Majors. He is a threat to win – as he did three times in 2018 – everyplace that suits him and should almost be ignored when his talents cannot be put to full use. Watson did not make East Lake in 2017 but was T10 and T5 in '15-'16 so I think he has a good handle on how to do well here and can absolutely put that shotmaking ability to work. He is still a top-10 distance player that can attack the course and sees very short approaches as a result. That kicks his greens hit percentage up among the Tour elites but his scoring has been muted by a putter that settles for par a bit too often. He is not a bad putter to be quite clear, but his ability to make birdies has trended more toward Tour average and that has capped his scoring ceiling. He is one of the longest shots in this field but I always like a guy that has big-time talent without big-time expectations tied to him.
Head-to-Head Matches
Picks to win are based on predicted score after all four rounds. Check with 5dimes for single round matches and a variety of prop bets.
Justin Thomas v. Brooks Koepka (pick to win: Koepka)
These two have battled to a 1-1-1 head-to-head record through three playoff events so something is about to give. Thomas has three wins on the season to Koepka's two but Brooks has the US Open and PGA Championship trophies. The stats sheets for these two might as well be interchangeable with the only significant advantage coming for Thomas in strokes-gained putting. Brooks tends to be in-line with the field average on the greens but is not a bad putter, in fact, he enters the week 28th in overall putting average. The key factor in picking Koepka is really the results in Majors. There is not a greater pressure-cooker atmosphere for these players than a Sunday at a Major and Brooks has passed those tests. Everything else should be easy. Thomas is also dealing with an iffy wrist. He says he is ok and ready for East Lake but this match is razor-thin. It will be tough for Thomas to win at anything less than 100%.
Justin Rose v. Rory McIlroy (pick to win: McIlroy)
A big congrats to Rose after becoming the world's #1 player after 20 years on the scene. He has absolutely earned that honor after the stellar last two seasons he has put in, including these playoffs. I think Rory is the play here as he is the sleeping giant that has to be tired of hearing the cheers directed at others. Rory is the very best driver of the ball when he is on and leads the Tour in distance. A lot goes unnoticed when you have that dominant tee ball but Rory also brings the 2nd best scrambling stat into the week. They guys that are good around the greens are usually the finesse players but Rory brings high performance in all facets. It has been a year of ups and downs for McIlroy but he has been T12 and T5 in the last two events and has retained a top-10 scoring average during this so-called slump. He is ready to break out and push back toward the top of the OWGR and even the new #1 is going to have a tough time slowing him down. Rose is irritatingly consistent and never beats himself but while his floor is higher than Rory's during most weeks, his ceiling is a bit lower as well and this should be a high-ceiling week as it was in 2016 when McIlroy was crowned Tour Champion.
Good luck and good golf!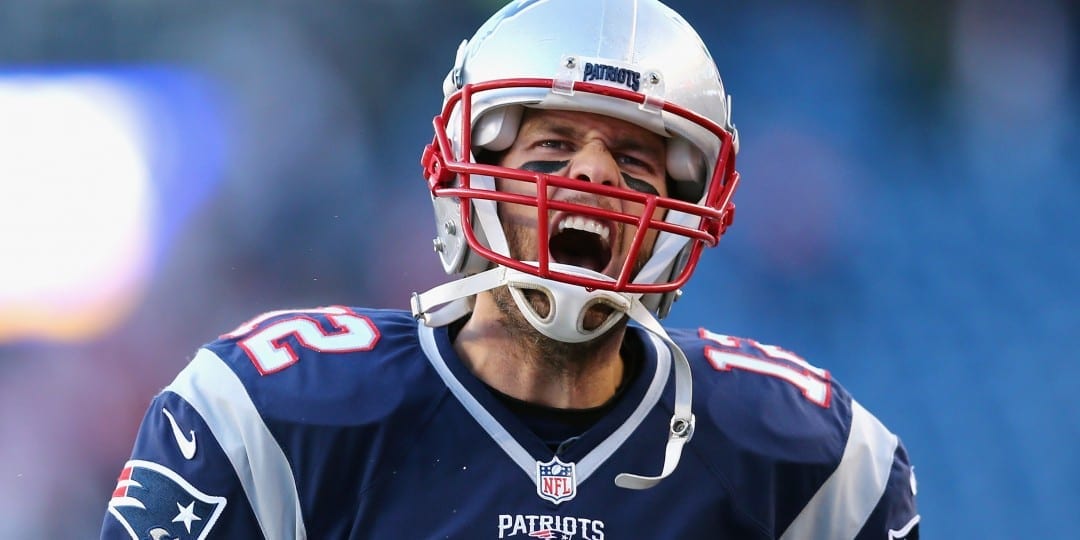 Kevin West: "When I think NFL playoffs, I think New England Patriots. How can you not? They've been a mainstay in post-season play for as long as I can remember. Also in that picture in my mind, is Foxboro. The Pats seemingly always have home field advantage, don't they? So leaves one to wonder how Belichick, Brady and Co. have fared away from home. The answer is somewhat shocking. They're 3-4 both straight up and against the spread." Does that make you think twice about backing the Pats? West gives his pick.
---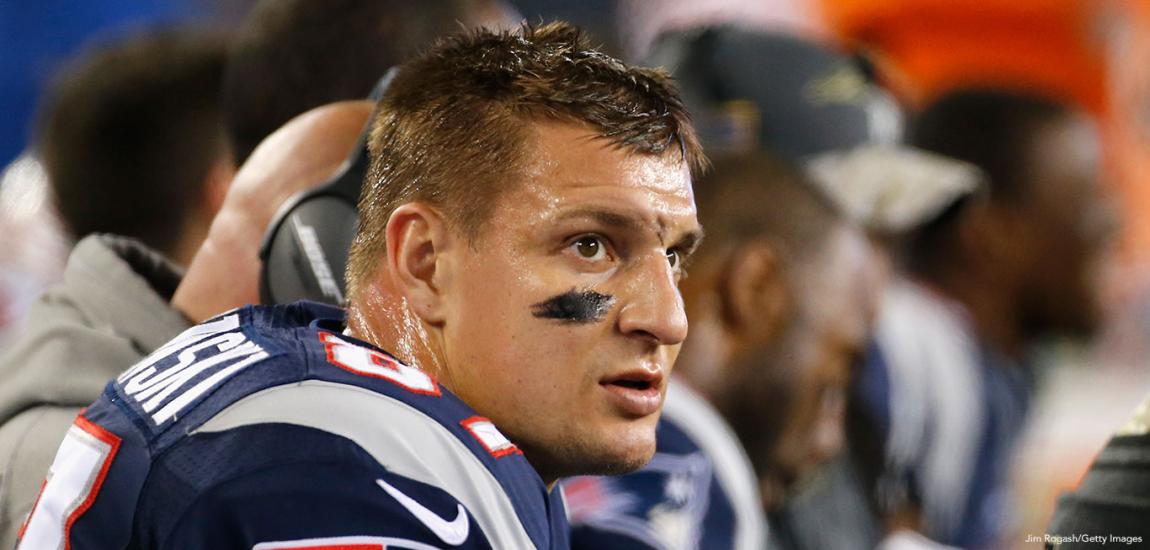 ---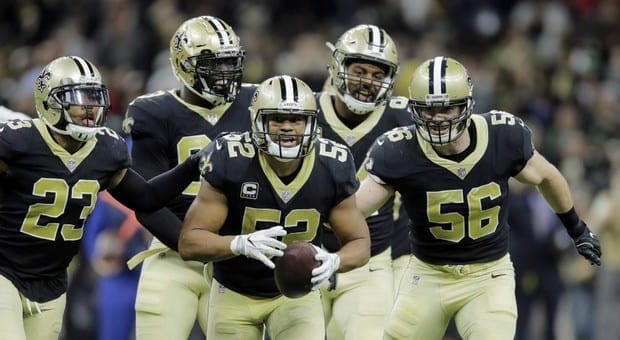 ---