2019 PGA Championship Picks and Odds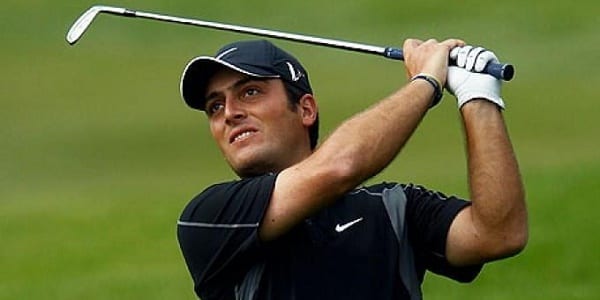 The PGA Championship
May 16-19, 2019
Bethpage State Park (Black) - Farmingdale, NY
TNT/CBS
The new Major schedule adopted by the Tour was meant to give the season a different flow with a Major Championship each month starting in April and the FedExCup Playoffs finishing off the year. That change now has us facing the PGA Championship while Tiger Woods is still doing press off his Masters win. The condensed Major season is a win-win-win for fans, TV and The PGA Championship as the former fourth Major now faces no competition with the ratings behemoth that is the NFL. Throw in all the story-lines that come with Tiger showing he is legitimate contender again and a trip to the storied Bethpage Black and this is likely the most anticipated PGA Championship in decades.
Most see playing this championship in May instead of August as a near non-issue but there are some significant issues that arise with a trip around Bethpage now instead of late summer. For starters, all of the turf at the Black is native northern grasses, meaning this time of year is prime growing season. It has been a wet spring in the New York area, so the roughs will be thick from all that moisture and the course will play all of its 7,440 yards. In August, the course would have been much faster, and the roughs would have been cycling out of a growing cycle. Anyone that lives in the Midwest or Northeast knows that now is the time of year where you are mowing your yard two or three times a week while a hot August will have you pushing that mower once a week at most. Many holes at Bethpage Black have roughs surrounding the greens instead of a fairway-length cut runway leading up to the putting surface. If the PGA of America decides to let those areas grow long, there will be some unbelievably hard up-and-down chances following errant approaches.
Two U.S. Opens have been held at Bethpage with Tiger winning in 2002 at three-under and Lucas Glover winning in 2009 at four-under par. The 2012 and 2016 Barclays Championships were held here as well with nine and ten-under par good enough to win with the course playing at par-71 instead of the par-70 assigned to the Majors. This PGA Championship should see similar scoring as this course has zero patience for mishit drives or approaches. There is water in play on just one hole this week but don't mistake that to mean there isn't a ton of places where you can't hit the ball. This is a target golf course in many ways so even finding the fairway might leave you with tree-trouble on your second shot if you aren't on the correct side of the hole. The bunkering here has been described as dramatic, intimidating and lethal. Significant elevation changes are present throughout the course, making simple approaches anything but and just the mystique of the Black will be working against players. The average winning score at the PGA Championship since 2012 has been just short of 14-under par. I don't think the winner this week gets anywhere close to that number unless this course is so wet that the greens will hold approach shots from the rough. A windy, dry week at Bethpage will have many pros begging for pars and perhaps mercy.
50% Cash up to $250

Given the well anticipated difficulty this week, it is no surprise to see the very best of the best at the top of the boards at the online betting sites. Of course, Tiger leads the way at 7 to 1 odds but some of that love is just the books trying to protect themselves. Dustin Johnson at 9 to 1 and Rory McIlroy at 10 to 1 have just as much chance to win as Woods does but they are bringing a little more value simply due to the volume of money in play on Tiger. Brooks Koepka survived challenges by Woods, Rahm, Molinari and Justin Thomas to win the 2018 PGA at Bellerive. Koepka is 12 to 1 to defend his title with those in that chase pack again predicted to contend. Bryson DeChambeau and Rickie Fowler - both 20 to 1 to win at Bovada.lv - round out the list of high-end betting favorites with fan-faves like Jordan Spieth at 33 to 1 and Phil Mickelson and longshot 40 to 1 to turn back the clock like Tiger just did at Augusta. Note: We did not pick Tiger. The PGA always seemed to the most-straightforward of the four Majors and that is sort of in evidence when you look at the winner of this event. Justin Thomas, Jimmy Walker and Jason Day won in the three years preceding Koepka last year. McIlroy, Woods, Mickelson and Singh have all seen their names on the Wanamaker Trophy as well. There have been journeyman winners like Y.E. Yang and Rich Beem but more often than not, the relative lack of quirkiness of this championship simply allows the best golfer to identify himself.
Each week, we take a look at the online sportsbooks and highlight the best values on the board. We make a short, middle and long odds pick to win and breakdown a couple of head-to-head matches that you can find at just about any golf betting outlet. This week's odds and pairings come courtesy of the board at Bovada. Here are our picks to win the 2019 PGA Championship.
Francesco Molinari (16 to 1 odds to win)
Molinari has been on fire over the last few Majors with a T6 and T5 finishes following his 2018 British Open win. The PGA is actually his best Major with Francesco making the cut in each of his ten career appearances with a T2 in 2016 and a T6 last year. His last stretch on Tour has included a win at the Palmer, a third at the Match Play and a T5 at the Masters. Take away a couple of balls in the water at Augusta and we could be looking at a player looking for his third Major in four starts. You can't really tell much from Molinari's stat sheet at the moment as he barely qualifies to be ranked based on the number of rounds played but his 2018 sheet makes him a quality bet this week based on top-16 ranks in greens hit, scoring average and scrambling. He is 7th in overall putting average this season, an improvement from last year, and that could be a vital stat this week in terms of him winning versus just contending. There are few on Tour that can hang with Molinari in terms of ball striking and Bethpage separates the good from the merely average in that regard.
Xander Schauffele (25 to 1)
The 25-year old Schauffele will be making just his ninth career Major start which some might say makes him a bit short on experience, but those previous eight starts have produced four top-6 finishes including runner-up finishes in two of the last three Majors. He has only missed one cut in 2019 and his four wins since the start of the 2017 season trails only Dustin Johnson and Justin Thomas over that span. The next logical step in his career progression is a Major championship and it could come this week at Bethpage considering he enters the week 19th in tee-to-green performance with top-15 marks in birdies and scoring. Xander is a big hitter and while his fairways hit mark is just 129th on Tour, he has shown the ability to ramp up the control game as evidenced by two top-10s in US Opens. The Black won't be US Open hard, so he shouldn't have much trouble putting in another good week with the driver and he hits the 25th most greens despite being in the rough a bit more than the Tour elite. He is solid putter overall, but the clutch gene is strong with Xander as he is 27th in putting average on green hit in regulation. He has the talent and his confidence is rising.
Matt Kuchar (50 to 1)
The FedEx Points race shows that Kuchar is having the best Tour season so far and more easy proof of that is his perfect 13-for-13 in cuts made with two wins and two more runner-up finishes. He hasn't been outside of the top-12 in any of his last four starts so his hot start to the year shows no signs of slowing down. Kuchar has yet to win a Major and he appears to have a love-hate with the PGA, making the cut in just five of his ten career starts. When he has made the weekend, he has been relevant with five top-25 finishes and three top-10's including the 2015 and 2017 PGA Championships. He is undeniably a good fit for Bethpage with the 6th most fairways hit and 2nd most greens. His scoring average is 7th in the adjusted category and 2nd in actual scoring so there hasn't been many doing better than Kuchar in 2019 in any category. He is 11th in tee-to-green and 38th in scrambling to round what is a stellar sheet if you are looking for success at a Major. The 50 to 1 is phenomenal value for any player with his career accomplishments and he appears to be near the top of both his physical and mental game.
Head-to-Head Matches
Picks to win based on predicted score for all four rounds. Check with multiple online betting sites for single round matches and a variety of prop bets at the best odds. Betting at inferior odds will guarentee long term losing.
Tiger Woods (-115) v. Rory McIlroy (-115) - Pick to win: McIlroy
There is no shortage of players to face Tiger in head-to-heads this week and all of them are large underdogs outside of Dustin Johnson and Rory McIlroy. That makes a lot of sense if you just keep remembering that the key to Bethpage is hit it long and straight. Few on Tour have the iron game that Tiger still possesses but Woods is not massively long by today's standards and he ranks 70th in fairways hit. Rory is 2nd on Tour in driving distance and is an absolute force when he is splitting the middle. McIlroy enters the week leading the Tour in strokes gained off the tee, strokes gained tee-to-green and strokes gained in total. Tiger has good numbers in those categories, but no one is better than Rory when he has his A-game going. McIlroy and Woods have similar overall putting numbers but Rory is 18th in GIR putting average with Tiger at 130th. The PGA Championship is Rory's strongest Major in many regards and his two wins and two third-place finishes measure well with Tiger's four wins and three runner-up finishes in nine more starts. A less demanding course would give Tiger a much better shot at winning this head-to-head but I think Rory will be on point this week and push past Tiger as the better overall ball striker. Woods is also dealing with the afterglow of winning a Major just about a month ago. Many players struggle with getting their focus back in that situation and while Tiger has historically been able to do so, he also hasn't had to face that in over a decade.
Henrik Stenson v. Gary Woodland - Pick to win: Woodland
Woodland is on my list of players about to break through in a Major so I am putting my money where my mouth is this week for sure. Gary was 6th at the PGA Championship last season, marking his first top-10 finish in any Major, although he has a solid track record with 21 made cuts in 29 career Major appearances. Stenson has the better Major record with the 2017 British Open as his standout result and his eight top-25 finishes at the PGA give him a sense of dependability at this event but I think Woodland is tailor-made for a course like Bethpage. Gary is 2nd on Tour in total driving, 8th in distance and 7th in strokes gained off-the-tee with Stenson coming in at 167th in SG:OTT and the much lighter hitter. Woodland is top-20 in greens hit and nearly 100 spots better than Stenson in GIR putting so it is no surprise to see Woodland with a massive birdie average advantage. Henrik has the grinder mentality that makes him a tough out in any head-to-head but Woodland has the kind of high-octane game to solve Bethpage.
Good luck and good golf!
50% Cash up to $250