Wyndham Championship Picks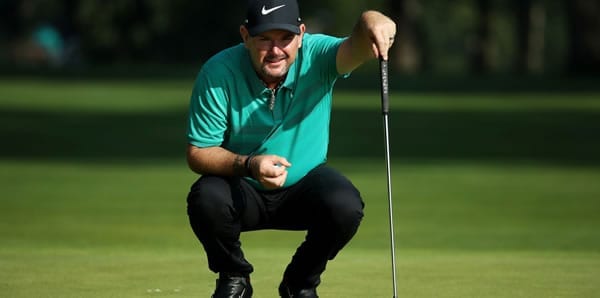 Event: Wyndham Championship
When: August 1 - 4, 2019
Where: Sedgefield CC - Greensboro, NC
TV: The Golf Channel/CBS
The PGA has already come out with the 2019-20 schedule and the first event of next season is just six weeks away. Before we head back to The Greenbriar, this season will come to a close with a three-event race to a crown a FedExCup champion. This week's Wyndham Championship is the very last regular Tour stop before the playoffs, and anyone outside the top-125 cut line for The Northern Trust is potentially playing their final event of the year. Alex Noren is the current bubble-boy on the points list with notables like Jason Dufner, Zach Johnson and Jimmy Walker
currently on the outside looking in. Players will need to be inside the top-70 to advance beyond the first week of the playoffs so big-name players like Jordan Spieth and Bubba Watson, currently 67th and 68th in points, are among those that cannot afford a bad finish. Brandt Snedker is in Greensboro to defend his 2018 Wyndham title against a hungry field that includes Webb Simpson, Patrick Reed, and most recent winner Collin Morikawa. Snedeker's win last year was his second at Sedgefield, a course that has routinely
been kind to the best ball strikers in a given week. Sergio Garcia, Ryan Moore, K.J. Choi, and Henrik Stenson have also won here, and all of the above have been considered elite shot makers during their careers.
Sedgefield is not a monster of a course at just 7,125 yards, but it does feature two 500+ yard par-4's that stand as the toughest holes on the par-70 track. The two par-5's are near "give me" birdies, so the scoring chances certainly exist as evidenced by Snedeker's winning total of 21-under. That marked the fifth time since 2008 that at least 20-under was necessary to win. Outside of a couple of challenging holes, there are plenty of birdie opportunities, but players do need to be precise into tricky greens. A good putter is an absolute necessity as too many pars will doom a player to also-ran status. Length is not a necessity here, and errant drives will lead to tough approaches, so look for the control players to have an edge this week. Players that had strong finishes at the US Open or PGA Championship should see similar success this week as those courses were set-up to reward those who could hit volume fairways and greens. Sedgefield is an easier set-up than those Majors, but consistency and control is the name of the game just as it was at a place like Bethpage.
Each week, we take a look at the online oportsbook sites and highlight the best values on the board. We make a short, middle and long odds pick to win and breakdown a couple of head-to-head matches that can be found at just about any golf betting outlet. Odds and pairings for this week come courtesy of the board at Bovada. Here are our picks to win the 2019 Wyndham Championship.
Hideki Matsuyama (odds to win: 14 to 1)
Matsuyama's missed cut at Portrush was just his first of the season so, if nothing else, a bet on Hideki is one of the safest and his overall talent should make this week much more than just a made cut. Before the British Open, Matsuyama finished 7th at the 3M, so he has been playing well of late and has topped out at 3rd in his Wyndham career. He is the 6th best tee-to-green player on Tour and enters the week at 15th in scoring. Matsuyama doesn't appear to be a strong statistical putter, but he makes enough to net the 11th best birdies per round mark, and his clutch putter puts him inside the top-25 in scrambling. There are few, if any, true weaknesses in Matsuyama's game and he is one of the best overall talents in this field. I'm sure he doesn't want to let 2019 pass without a win, and the Wyndham is ripe for the picking.
Paul Casey (odds to win: 22 to 1)
Casey notched a W at the Valspar and has two more top-3 finishes this season to make 2019 a solid campaign. There is still meat left on the bone for Casey in my opinion as Sedgefield fits well into Casey's skill set. Paul is 27th in fairways, 13th in greens hit, and sneaks inside the top-20 in scoring despite a birdie average that is average at best. As one of the best ball strikers in the field, Paul has an on-paper advantage over just about everyone so it really will just come down to the putter. Casey is 158th in strokes gained on the greens, but the GIR putting improves to 65th. That is good enough to let Casey contend regularly, and he putted well at Sedgefield in 2015 when he logged a T3 at the Wyndham. There are few in the field that have the consistency and control as Casey does. That alone will make him a factor this week.
Chez Reavie (odds to win: 40 to 1)
Reavie authored a nice stretch recently with a T3 at the US Open followed by a win at The Travelers. His 2019 season also featured a T3 at the Sony and a T4 in Phoenix, so he has been close to more wins. I think Sedgefield is an excellent venue for Chez as his ultra-straight driver and solid putter. Reavie is 2nd in fairways hit and 34th in GIR putting to bring the 24th best scoring average to Greensboro. Chez's game doesn't wow you on the TV screen, but Reavie seldom makes mistakes and squeezes everything out of every round. He is top-30 in so many scoring predictors that he should be a contender this week at a course that
rewards shot-making.
Head-to-Head Matches
Picks to win based on predicted score after all four rounds. Check with 5Dimes for single round pairings and a variety of prop bets.
Adam Hadwin (-115) v. Rory Sabbatini (-115)
(pick to win: Sabbatini)
Both players are good darkhorse bets to win at a course like Sedgefield and few differences between their stat sheets make this a razor-thin match. They have only played in the same event twice recently, each winning one against the other but Sabbatini has five top-10 finishes in the back half of the season while Hadwin only has two such finishes over that same stretch. Rory is just a bit better tee-to-green, and that should come into play in Greensboro. Sabbatini does have a significant edge in the scrambling game, and I like having the player that can save a few strokes through the week.
Charles Howell III (-115) v. Byeong Hun An (-115)
(pick to win: Howell III)
An has won this head-to-head the last two times these players have competed in the same event, but Howell has a 5-2 edge in top-10's on the season with four more top-25s. Despite An's recent wins, I think Howell becomes the favorite at a place like Sedgefield as he owns statistical advantages in both fairways and greens hit. Howell is also the better putter, so it's not surprising he is also the better scorer. An's struggles with the putter shows in his 166th ranked scrambling game with Howell at 28th in that category. Both players are talented, and An makes for a smart pick at certain courses, but I don't think this is one. Sedgefield is much more Howell's speed, and he should be able to get the W here without too much effort.
Good luck and good golf!
50% Free Play up to $1,000