3M Open Picks – Player Analysis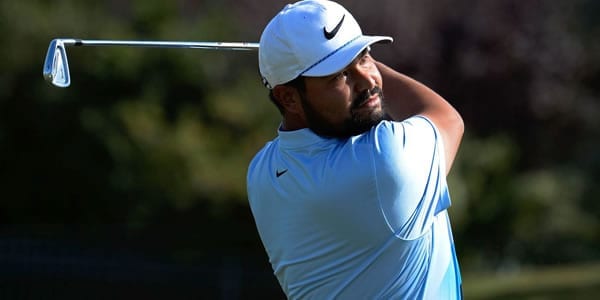 Event: 3M Open
When: July 4-7, 2019
Where: TPC Twin Cities - Blaine, MN
TV: The Golf Channel/CBS
Through much of the PGA's history, an aspiring professional golfer would go through Q-school with the hopes of finishing high enough in that event to earn their way on to the Tour. Today, a high Q-school finish will only get you on the Korn Ferry Tour – formerly Web.com – and you must earn a PGA promotion through a season's worth of solid play. The 3M Open can appreciate the path those players take as this week's PGA event has spent the last 18 years as a Champions Tour stop before earning a promotion of sorts to the main Tour. The 3M Open will be contested for the first
time as a regular Tour event, and it serves as one of the last remaining opportunities in the Open Qualifying Series, meaning a trip to Royal Portrush is in play for someone currently on the outside looking in. The Irish Open has drawn most of the big-name Euro players back home but a strong U.S. contingent remains to take on the TPC Twin Cities, including Brooks Koepka, Patrick Reed and Phil Mickelson. Viktor Hovland has made a splash in his young PGA career, and he is at the 3M looking to continue that solid early trend. This year has seen several "surprise" winners on Tour, including guys like Corey Conners, Chez Reavie and last week's champ Nate Lashley. A field chock full of hopefuls have made it to the Twin Cities this week with their sights set on becoming a similar success story.
A new Tour event brings a new host course to the rotation, and the TPC Twin Cities is set to provide its own fireworks show, just in time for the 4th of July weekend. During Champions Tour play, the Arnold Palmer design routinely gave up the most birdies of any event with the winning total often pushing 20-under for 54 holes. The course received some tailoring in anticipation of the regular Tour coming to town, and the par-71 layout was lengthened to 7,470 yards. Prior to becoming a golf course, the property was simply a turf farm, and Arnie took a delicate hand while shaping
the layout. In keeping with the Upper Midwest landscape, natural wetlands were incorporated, and the sheer amount of water on this course is more reminiscent of a Florida locale. Tall stands of trees frame the preferred routes on many holes, and the course never fights the natural landscape. Like last week, the scoring pace should be very fast with a run of pars potentially dooming a player's chances to advance. The trio of Midwest summer stops (Rocket Mortgage, 3M, Deere) won't battle the Majors for prestige points but fans of birdies and low scores will be very entertained and look forward to events like this.
Each week, we take a look at the betting offerings and highlight the best values on the board. We make some picks to win the tournament and breakdown a couple of head-to-head matches that you can find at online betting outlets. Odds and pairings for this week come courtesy of the board at Bovada. Here are our picks to win the 2019 3M Open.
Tony Finau (28 to 1 odds to win)
The scoring pace looks to be extreme this week, and Tony should have the gas to hang in that environment given his 6th ranked driving distance. Finau has missed the last three cuts, but the Memorial and the U.S. Open are not well-suited to Tony's skill set. The Charles Schwab event is much more like what we will see at the 3M and Finau finished 2nd there. His elite distance off the
tee sets up short, controllable approaches and that has led to the 25th best scoring average. The putter will be important this week as well, and Tony brings a top-50 overall flatstick. The bookend stats with the driver and putter should work in Tony's favor all week, and he brings a nice touch around the greens as well. Finau looks to be a few steps away from being a regular contender in the biggest events but this event should be right in his wheelhouse and would be an excellent springboard to finishing off this season in style.
Few have been hotter over the last few months, and Rory has notched five top-10 finishes in just his previous eight starts, including a T3 last week. He enters the week 5th in total birdies and brings a top-20 putter on greens hit. He isn't long by Tour standards but hits plenty of fairways and winds up inside the top-40 in overall tee-to-green performance and the aggregate
total strokes gained stat. The veteran is deft around the greens with the 16th best scrambling rate so those occasionally missed greens seldom produce bogeys for Rory. His stat sheet is without a lot of wow-factor, but there are no true weaknesses either. His no-mistakes approach should keep him in the mix, and his recent run of good play has the confidence high.
J.J. Spaun (80 to 1)
Sometimes you just have to use your eyes and anyone watching the Rocket Mortgage last week saw J.J. hit some outstanding shots on the way to 15-under and a T13. Spaun was able to hit 19-under at the Mayakoba earlier en route to a T3 finish there, marking his fourth 3rd place finish over the last year-plus. Spaun is 32nd in greens hit, and that should give him the kind of birdie putt volume necessary to keep up in this shootout. Spaun gets the longshot label due to his overall lack of consistency, but he has proved he can be a streaky scorer in his short time on Tour. This event will likely favor a player that can get hot and fire a couple of rounds in the low 60s and Spaun has that ability. These mid-level stops are perfect for players like J.J. to break out and grab a win.
Head-to-Head Matches
Picks to win based on a predicted score for all four rounds. Check the MyBookie website for single round pairings and a variety of prop bets.
Jimmy Walker (-115) v. Mackenzie Hughes (-115)
(pick to win: Walker)
Every week, the books find a way to pair two players that look to be a virtual coin flip, and this Walker/Hughes match fits that bill. Neither has been particularly impressive this season, and their stats sheets are nearly identical with no real difference in key predictors like putting average or scoring. They are actually tied at 150th in greens hit and separated by just nine spots on the overall putting average list. They even both tied for 21st at the Rocket Mortgage last week so look for another close match, I guess. I'm giving Walker the edge here as he is the more consistent player around the greens, ranking 17th in scrambling with Hughes at 50th. That shows in their scoring averages with Walker being more efficient overall and making more out of his birdies in general. Hughes has the higher ceiling with two top-10 finishes this season to Walker's zero, but Hughes has also missed nine cuts in 21 starts, so his bust potential is high as well. I will stick with the more polished veteran at this point.
Brooks Koepka (-150) v. Hideki Matsuyama (+110)
(pick to win: Matsuyama)
Picking against the No.1 player in the world is always an interesting proposition. After all, you don't get to No.1 unless you have routinely beat everyone else on Tour over a period of months if not years. What also comes with that top ranking is the tag of "favorite" as the books need to protect themselves just in case a guy like Koepka goes out and dominates like he did at the PGA Championship.
In this case, the other side of the pairing has the talented Matsuyama at better than even money, and you almost need no other reason to bet on him. Hideki has yet to miss a cut in 2019 and is a near-lock to finish inside the top-25 while Brooks has failed to do better than 50th in either of his last two non-Major starts. Koepka seemingly plays up and down to his competition, and this event is much more like the ones he has struggled in than anything else. Even the fantasy golf experts are fading Koepka this week with the thought that he will be somewhere back in the pack in relation to his high (favorite) tag. Matsuyama is the slightly better tee-to-green player and the better scrambler of the two. No one will be surprised if Koepka finds it and wins this week, but his value is not good. Hideki has an elite skill set and the better return this week.
Good luck and good golf!