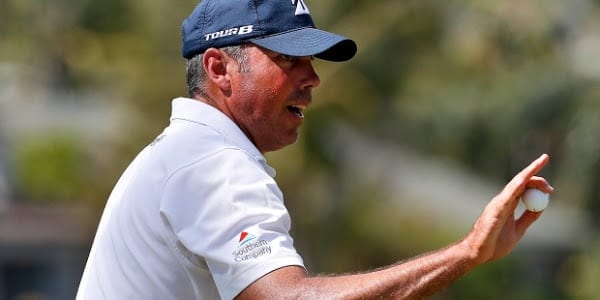 RBC Heritage
April 18-21, 2019
Harbour Town GL – Hilton Head, SC
The Golf Channel/CBS
Have you recovered from the Masters yet? I know the sportsbooks haven't. There is no rest for anyone on the PGA Tour and while everyone is already looking ahead to Bethpage, let's not forget our yearly trip to Hilton Head for the RBC Heritage. Harbour Town Golf Links will host the Tour this week and there is another jacket – this time plaid – waiting for the winner. The week after a Major isn't always the best spot on the schedule but the RBC Heritage hasn't struggled to draw a strong field due to its invitational status. Dustin Johnson and Francesco Molinari lead the betting favorites with Bryson DeChambeau, Xander Schauffele and Jordan Spieth among those making the start after teeing it up at Augusta. The veteran set is headlined by two-time RBC champ Jim Furyk with four-time Heritage winner Davis Love III also trying his luck against the young guns. Satoshi Kodaira survived a playoff to win his first PGA Tour event last year and he will look to add his name to a rather long list of multi-time champs at Harbour Town.
Harbour Town is the only home the Heritage has ever known. The 7,099 yard, par-71 layout is short by today's standards but the old-fashioned length comes with some other old-fashioned features like narrow fairways and small greens, giving the course plenty of subtle difficulty. Winners here have invariably been some of the best ballstrikers on Tour. Names like Brian Gay, Brandt Snedeker and Graeme McDowell will never be on a list of prodigious longball hitters, but all have won here by being straight off the tee and accurate into these diminutive greens. Crooked drivers are all but dead-on-arrival at Harbour Town as there is nothing but trouble away from the center of these fairways and the winner will need a good week scrambling as everyone is going to miss some greens along the way. Good putting is always useful, but most Tour-level players tend to putt well here as simply being on the green will have you in birdie range in most circumstances.
Each week, we take a look at the online betting sites and highlight the best values on the board. We make a short, middle and long odds pick to win and breakdown a couple of head-to-head matches that you can find at any golf betting outlet. This week's odds and pairings come courtesy of the board at Bovada. Here are our picks to win the 2019 RBC Heritage.
50% Cash up to $250

Matt Kuchar (20 to 1 odds to win)
The 2014 Heritage champ enters the week as the leader in FedEx points with a runner-up at the Match Play and a T12 at the Masters among his recent results. Kuchar has already won twice this season and continues to show a winning form. I would not be surprised to see him again this year and Harbour Town is a favorite stop for him with T11, T9 and T5 finishes just since his win a few years ago. He enters as the 5th best on Tour in terms of hitting the fairway and ranks 1st in greens hit. Matt has the 18th best approach proximity so he can handle the small greens here and he has putted well enough to produce the 15th best birdie average and 10th best scoring mark. Kuchar is solid around the greens and has the confident swing going to take down the likes of Johnson, Spieth and Molinari.
Webb Simpson (25 to 1)
Simpson put himself in a position to be a factor at Augusta after a Saturday 64 but had to settle for a T5 as the friendly scoring conditions kept the leaders just out of reach. Webb was the Heritage runner-up in 2013 and has finished T11 and T5 since with no missed cuts at Harbour Town since 2010. He is 13th in fairways and 28th in the overall tee-to-green stat so he should set himself up well to use his top-50 GIR putter. He enters the week 76th in raw birdie average but a solid overall game, including the 7th best scrambling rate, helps float Simpson's scoring average all the way to 12th. He has the veteran skill set that plays well here and he should be riding some momentum after a strong Masters week.
Charles Howell III (40 to 1)
Howell has been busy this season as he is set to make his 15th start. He has missed just one cut all the way back in November and he backed that up with a win at the RSM Classic the very next week. He has been in the top-10 several times since, including at the Genesis which presents similar ball striking challenges to The Heritage. Howell is a bit back of our other two picks in terms of fairways hit but ranks 3rd in greens in regulation, adding a top-15 putter to net top-30 birdie and scoring marks. Howell is never the first guy mentioned when talking about elite putters but his total putting stat ranks 21st on Tour, meaning there are few in this field that are not losing strokes to him this week on and around the greens. That's a great thing to have at Harbour Town and CHIII could be taking a jacket home if his driving is on point this week.
Head-to-Head Matches
Picks to win based on predicted score after all four rounds. Check with your favorite online betting site for single round pairings and a variety of prop bets.
Note: At the time this piece was written, Bovada hadn't released full 1-v-1 pairings but did have "top finish" matches.
Top Scottish Player
Russell Knox (-230) v. Martin Laird (+175) (pick to win: Laird)
The only two Scotsmen battle it out in this one with Knox looking like the massive favorite considering he enters as the 65th best player in the world with Laird back at 261 in the OWGR. At another course, I wouldn't look much beyond that but Harbour Town is all about fairways and greens and these two players are virtually identical in those categories. They are essentially knotted in scrambling as well but Laird is about 100 spots better than Knox in strokes-gained putting so I think he has more than a fair chance to press that advantage and get a win at nearly 2 to 1. Knox has been a bit more consistent with just one cut missed to Laird's four but each have only netted one top-10 so this is a rather close if you simply look at average finish in all events this season.
Irish Three-Ball
Graeme McDowell v. Shane Lowry v. Seamus Power (pick to win: Lowry)
The easy thing to do here is take McDowell (-135) based on his recent win at The Corales event but don't forget Lowry (+185) won in Abu Dhabi against a stronger field and was the only one in this three-ball to make the Masters field as the 50th player on the OWGR list. Even with the win, McDowell is back at 112th in the world rank and Power (+500) trails at 415th to give you the full picture of how these players have fared over the last two seasons. Most of Lowry's stats have come from European play but he is leading this trio in greens hit and has a distinct advantage on the greens. Lowry is averaging 27.1 putts per round with McDowell at 28.5 and Power at 28.9 per round. That alone gives Lowry a five stroke advantage over McDowell over four rounds on paper and I think that is going to play out at Harbour Town. McDowell is the best approach player of this group from a career perspective but GMac has struggled more than anything else over the last few season with Lowry a more steady presence. Power just doesn't have the ballstriking numbers to make him a threat this week.
And don't forget Luke Donald.
Luke Donald propelled himself all the way to #1 in the world after winning multiple events on both Tours during the 2011-2012 seasons. He has fallen far from that standard, in part due to injury, but he has always found a way to be relevant at Harbour Town. Since 2009, Donald has five runner-up finishes at The Heritage with the most recent once coming in 2017. He found himself in contention at the Valspar just a few weeks ago so it looks like the back is healthy and he is coming to a favorite course for sure. He is 50 to 1 to win the event, +650 to be the top Englishman and +1600 to be the top European finisher. I think all are good low-unit bets just in case he finally cashes in a win at Harbour Town.
Good luck and good golf!
50% Cash up to $250