The TOUR Championship Picks & Analysis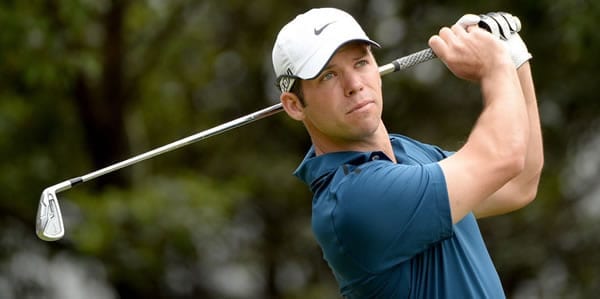 Event: The TOUR Championship
When: August 22 -25, 2019
Where: East Lake GC - Atlanta, GA
TV: The Golf Channel/NBC
We have ourselves a sprint to the finish with just four rounds and thirty players left in the 2019 PGA Tour season. The TOUR Championship and the FedExCup will be decided in East Lake and brand new format will make this edition perhaps more exciting than ever. Gone is the points reset, instead, players will begin play with an initial score in relation to par. Justin Thomas led the FedEx points race after his BMW win and is awarded with the best starting position at 10-under par. Patrick Cantlay is second at 8-under with Brooks Koepka at 7-under. That descending score format extends all the way down to the bottom of the field with the final five qualifiers starting at even par. Four rounds will play out as usual with the tournament winner also winning the FedExCup and $15 million dollars. Five million goes to second and the prize pool dwindles from there although last place still earns a nice payday at $395,000. Eight players will walk away with at least a million bucks this week so there is a ton to play and those final players in the field are just four strokes back of what would be an eighth place score so there is a ton to play for even if Justin Thomas continues his dominance from Medinah.
An invite to The TOUR Championship is a sure sign that you have played well during the season with Tiger Woods being the most notable name to miss the East Lake field. Jordan Spieth and Phil Mickelson are two big name fan favorites that just missed the finale and I'm sure Jason Day and Francesco Molinari had plans to be here as well. Lucas Glover and Jason Kokrak were the last two players to make the TOUR Championship cut and it was very compelling to see them earn their way here with some gutty shots in crunch time at the BMW last week. They might be longshots to win the Cup but they certainly deserve to take their stroll around East Lake with their heads held high.
The TOUR Championship has called East Lake home since 2004 and the 7,346 yard, par-70 course provides a tough test to send out the season. Tiger has won here alongside Spieth and McIlroy but this event has been kind to some lesser names with Billy Horschel, Bill Haas and Camilo Villegas also winning a TOUR Championship. Taking down a star-heavy field requires a strong overall effort and East Lake demands ball striking. Length is not a necessity but control and accuracy are both a must to do anything. Anyone attempting to erase a deficit will have to be all the more accurate and as always, a hot putter will be needed to gain an advantage over the best players on Tour. Low scores can be had as evidenced by Zach Johnson's course record round of 10-under, 60, shot in 2007.
Each week, we take a look at the online betting sites and highlight the best values on the board. We make a short, middle and long odds pick to win and breakdown a couple of popular head-to-head matches as well. Odds and pairings come courtesy of the board at Bovada. Here are our picks to win the 2019 TOUR Championship.
To Win The Cup
Justin Thomas (+250)
Winning the Cup requires a tournament win and getting a two stroke advantage after passing the eye test makes JT a no-brainer pick here. I had considered skipping the Cup bets altogether as the seeded scoring makes things a bit goofy but getting a hot Thomas and two strokes is good value in this spot. Other bets revolving around Thomas include head to head matchups such -310 vs. Patrick Reed (+250), Thomas (-270) vs. Jon Rahm (+220), Thomas (-195) vs. Rory McIlroy (+165) and Thomas (-200) vs. Brooks Koepka (+170). These wagers can be found at Mybookie Sportsbook, where you can get a 100% match play bonus up to $1000 in free account credits!
Xander Schauffele (+2500)
He starts six strokes back at 4-under but Xander is an East Lake specialist with TOUR Championship win in 2017and T7 last year. Thomas would likely need to slip for Schauffele to get to the top but Xander only has four other ahead of him and no one has the recent success here that he does.
Hideki Matsuyama (+3300)
Matusyama starts seven back of the leader Thomas but the books are looking his way after he fired two rounds of 63 last week at Medinah. Hideki needs to max out and get help but he has been inside the top-5 twice in just his last three trips to East Lake.
To win the TOUR Championship
(disregards starting score)
Bovada is offering odds to win the TOUR Championship with just the on-course action to give us the traditional betting options that we see every week. Now, players may sell-out and try a more aggressive approach in order to erase the starting deficit they face but I think most of this event plays out as a normal event would given how habit-centric Tour players are. I do think the players I listed above are great picks to win this bet as well but I will give you three more that could also win when everyone starts from scratch.
Jon Rahm (10 to 1 to win)
Rahm suffered back-to-back missed cuts in May, including at the PGA Championship but he has been no worse than 11th in five Tour starts since with T3 and T5 finishes in the two Playoff stops. In his two trips to East Lake, Rahm has an 11th and 7th place finish to build as he enters the 2019 finale. East Lake demands ball striking and Rahm brings the 2nd best off-the-tee metric alongside the 27th best putter in terms of strokes gained. He ranks 6th in total driving and brings the whole thing together with the 5th best birdie average and 6th best scoring mark. By watching him for just a short time, you can see how confident and aggressive he is on the course. I'd guess he actually looks forward to trying to run down the leaders and win despite starting from behind. If he can squeeze just a little more out of his game, he should be a tough man to beat straight-up.
Adam Scott (20 to 1)
It has been a while since Scott has done well at East Lake but he did win here in 2006 to prove an affinity for the course. He has been impressive in 2019 win eight top-10 finishes, including in each of the last two weeks. Scott was also in the top-10 at the Memorial, PGA Championship and U.S. Open. All three of those events were held at tough ball striking tracks against strong fields so Scott will be right at home this week. He enters the week 33rd off-the-tee and 4th in overall tee-to-green performance. That is a great start and his putter has been good enough to produce top-10 birdie and scoring marks. He has been around the block long enough to know that he is probably out of the Cup race at 3-under but I expect him to see the big payday ahead if he can get inside the top-5. A performance that accomplishes that goal might be enough to get a tournament win when you take out the starting strokes.
Paul Casey (28 to 1)
Casey has had a strong season with his best play coming during his Valspar win where he solved the puzzle at the very tough Copperhead Course. He contended in Mexico, again at the Travelers and has played well through two playoff weeks, going an aggregate 25-under at the Northern Trust and BMW. Casey has never won at East Lake but has four top-5 finishes here in just five appearances. He brings the 9th best off-the-tee game and is top-10 in greens hit. His putter trends toward the Tour average but he hits so many greens that his scoring still sneaks inside the top-15. Like Scott, I see Casey focusing on simply improving his position rather than going all-in to catch Thomas and that could have him in a real good spot to sneak out a flat-footed tournament win.
Head-to-Head Matches
Picks to win based on all four rounds and include starting score. Check with your favorite online betting site for single round matches and a variety of prop bets.
Louis Oosthuizen (-115) vs. Bryson DeChambeau (-115) (pick to win: Oosthuizen)
Both men start at even par so there is no deficit for either to erase and that makes this as even a match as you can get. I doubt either is thinking they can run down the Cup win so both should be focused on putting up a solid overall effort and improving their share of the purse. Oosthuizen has won four straight head-to-heads against DeChambeau and has done so easily in each of the playoff events. Louis needed a T6 and T11 in the last two weeks just to make it to East Lake and he is looking to end the season on a good note while Bryson appears to be struggling to the finish. Both are close on the stat sheet but Oosthuizen is the more efficient player while DeChambeau seems to be a bit more mistake-prone. East Lake is not friendly to those who tend to lose their way at times so the course is more suited to Oosthuizen and his balanced approach. I think Louis continues his hot play while Bryson will still be looking for the answers heading into the off-season.
Justin Thomas (-200) vs. Patrick Cantlay (+160) (pick to win: Cantlay)
Thomas has made the FedEx finale all about him but Cantlay's value is hard to ignore here, especially considering Cantlay has played with Thomas over the last three weeks, losing to JT by just three strokes total over the last 12 total rounds. Cantlay has been inside the top-3 on five occasions this year and he has four full rounds to run down Thomas, regardless of what either player does in the whole scheme of things. Being just two back to start allows Cantlay to play his game and not be too aggressive right away, putting him in a great spot to take advantage of any Thomas slip ups. Thomas hits more greens on average but Cantlay has the advantage on the greens and leads the Tour in scoring. Cantlay is also top-3 in scrambling while Thomas is back at 80th in that category. Thomas opened eyes last week but his opponent this week will give him all he can handle.
Here's a full list of Tour Championship betting odds for this weekend's event:
| | |
| --- | --- |
| Justin Thomas | 9/4 |
| Patrick Cantlay | 9/2 |
| Brooks Koepka | 9/2 |
| Rory McIlroy | 8/1 |
| Patrick Reed | 16/1 |
| Jon Rahm | 16/1 |
| Webb Simpson | 25/1 |
| Dustin Johnson | 25/1 |
| Xander Schauffele | 25/1 |
| Hideki Matsuyama | 40/1 |
| Adam Scott | 40/1 |
| Tony Finau | 40/1 |
| Matt Kuchar | 40/1 |
| Justin Rose | 40/1 |
| Rickie Fowler | 60/1 |
| Gary Woodland | 80/1 |
| Paul Casey | 80/1 |
| Abraham Ancer | 80/1 |
| Tommy Fleetwood | 100/1 |
| Kevin Kisner | 125/1 |
| Brandt Snedeker | 125/1 |
| Marc Leishman | 200/1 |
| Louis Oosthuizen | 200/1 |
| Bryson Dechambeau | 200/1 |
| Sungjae Im | 250/1 |
| Chez Reavie | 250/1 |
| Lucas Glover | 300/1 |
| Charles Howell III | 300/1 |
| Jason Kokrak | 300/1 |
| Corey Conners | 300/1 |
Good luck and good golf!