Wells Fargo Championship Picks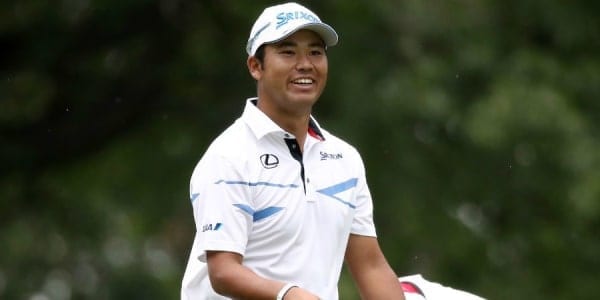 Wells Fargo Championship
May 2-5, 2019
Quail Hollow Club - Charlotte, NC
The Golf Channel/CBS
The re-tool of the Major Championships schedule has us just two weeks away from Bethpage Black and the PGA Championships but before we head to New York, we need to make another east coast stop for the Wells Fargo Championship. Quail Hollow has been part of this event since the early 2000's and many top players count this course as a favorite so strong fields are common. Jason Day won the 2018 Wells Fargo over a chase pack that included Bryson DeChambeau and Phil Mickelson. Paul Casey and Patrick Reed collected top-10 finishes last season and both will be back this week looking to improve on that. 2007 champ Tiger Woods was not as lucky and managed just a T55 last year but he is skipping the stop this season to focus on PGA Championship prep. Rory McIlroy has two Wells wins (2010, 2015) under his belt and will enter this week as the betting favorite. He is currently listed at 6 to 1 to win at Bovada.lv and should be able to justify the love as his stellar driving ability is a great fit for Quail Hollow. Day is 10 to 1 to repeat as champ with Justin Rose and 2012 champ Rickie Fowler just behind at 11 to 1.
Quail Hollow has been shaped by some of the greatest golf architects in the world, including some tailoring by Arnold Palmer. The 7,500 yard, par-71 track can be a brute with the final three holes routinely among the most difficult finishing stretches on Tour. The end of that "Green Mile" is a 500-yard, par-4 but all the difficulty isn't packed at the end with the par-4 opening hole also capable of stretching past 500 yards. You don't have to be laser straight to score here but a good combo of length and accuracy off the tee is a massive advantage. Putting plays well anywhere but much of the challenge at Quail Hollow comes in getting good looks at birdies and that comes by way of a solid tee-to-green game. At par-71, there is one fewer par-5 opportunity and that further extends the edge gained by those that can be near the top of the ball striking ranks this week.
Each week, we take a look at the online sportsbooks and highlight the best values on the board. We make a short, middle and long odds pick to win and breakdown a couple of head-to-head matches that you can find at just about any golf betting outlet. Picks and head-to-head pairings come courtesy of the board at Bovada.lv. Here are our picks to win the 2019 Wells Fargo Championship.
Paul Casey (25 to 1 odds to win)
Casey was one of the few relevant players to not make the weekend at Augusta but he had a win at the Valspar and a T9 at the Dell Match Play right before that so the Masters slip, and us picking him, can be forgiven to a large extent. The Valspar win may be key as Innisbrook is a very similar ball striking challenge to what players will see at Quail Hollow and success there should translate. Casey was 5th here last season and 13th in 2017 at the PGA so there is a nice course trend to lean on. Paul is 8th in fairways and 22nd in greens hit, hitting his target over 70% of the time in both categories. He isn't the longest off the tee but still has some pop and more importantly ranks 6th in total driving. His scoring average ranks 33rd and is quite a bit better than his birdie numbers would suggest so you can count on him to make the most of his rounds by limiting mistakes. That is valuable when the scoring pace is going to be moderate and Casey should be one of the better fits in this value range.
Hideki Matsuyama (18 to 1)
Matsuyama has been ultra-reliable by making 11-of-11 cuts this season but he is still looking for a W in 2018-19. I think he can get one here based on his 2017 PGA performance where he held the 36-hole lead before settling for a T5 finish. Among his better finishes of this season, Hideki had a T9 at the Genesis and a T8 at the Players with both standing as high-end ball striking events like the Wells is. He is 15th in driving distance and 2nd in overall tee-to-green performance with the 18th best scoring average. Matsuyama is 8th on Tour in total strokes gained and his 23rd ranked GIR% gives him a complete stat sheet that can be employed to score at the toughest courses.
50% Cash up to $250

Jhonnattan Vegas (66 to 1)
Jhonny V has only missed three cuts this season in individual play - he missed the weekend in the doubles event last week - but he hasn't quite put together a volume of high finishes. One of his best, a T3 at The Players showed he can hang with the best and Sawgrass is demanding like Quail Hollow is. Vegas is an impressive player off the tee, ranking 9th in overall strokes gained from the tee box and is inside the top-30 in tee-to-green and total strokes gained as well. He is rather average with the putter but still makes enough to produce the 41st ranked scoring average and he has the clutch gene as evidenced by the 21st best scrambling rate. The guy has been around long enough to know what it takes to win and with the field missing some top players, at least one guy like Vegas is going to pop up near the top come Sunday afternoon.
Head-to-Head Matches
Picks to win based on predicted score for all four rounds. Check with your favorite online betting site for single round pairings, prop bets and live betting options.
Sergio Garcia (-120) v. Phil Mickelson (-110) - Pick to win: Mickelson
It is plausible that no one has won more money than I have betting against Lefty over the last decade. His name dictates that he is in premiere matchups with other high-end talents but Phil's performance hasn't warranted that top-billing more often than not. Over the years, that has made Mickelson easy to pick against for those willing to look at the stats and use the eye test first. This will be one of the rare bets I make on Phil and most of it comes from his perfect 14-for-14 streak of cuts made at the Wells Fargo. His only missed cut at Quail Hollow came during the 2017 PGA Championship but Garcia also slammed the trunk that week so no real loss to Phil's prospects there. Mickelson got the better of Sergio at the Masters (T18 to MC) and Garcia will be making his first appearance at Quail Hollow since 2013. Phil has a tremendous experience advantage here and can still pop it off the tee with a top-30 distance mark so far. Neither player is adept at finding the fairway but Phil is nearly 100 spots better in greens hit so he is clearly performing better from the rough. Mickelson enters the week 25th in GIR putting with Garcia at 102nd in that category so while Phil is a little more mistake prone, he is also the more consistent threat to pile up birdies. The list of places to trust Phil is dwindling but Quail Hollow is still one of them and Lefty will pay this week.
Jason Day (+105) v. Rickie Fowler (-135) - Pick to win: Day
Fowler looks to be a stud this week as the 2012 Wells champ with another T4 in 2016 plus a T5 at the 2017 PGA on his Quail Hollow record. While that is true, it is too hard to ignore the value of Day considering he is the defending champ and also recorded a top-10 finish at the PGA Championship. Day has gotten the better of this pairing in each of the last two events where both men have played, notching a T5 at Augusta to Fowler's T9 and winning the Players Championship head-to-head with a T8 while Rickie struggled to a T47. There is almost no use to parsing stats here as both players are neck-and-neck in the important categories so even at a 50-50 bet, Day's value simply carries this pick. Jason is better around the greens than Rickie and that could play as an advantage in a slower scoring environment and Day is top-5 in strokes gained off the tee with Fowler back about 60 spots.
Good luck and good golf!
50% Cash up to $250