ZOZO Championship at Sherwood Picks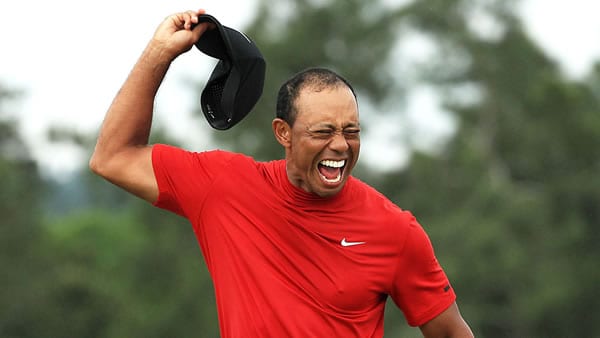 Event: ZOZO Championship at Sherwood
When: October 22-25, 2020
Where: Sherwood Country Club - Thousand Oaks, CA
Watch: The Golf Channel
Star-studded fields have been commonplace for PGA events lately, and that trend will continue with this week's ZOZO Championship. Tiger Woods won the inaugural edition in Japan last season, but the event will be held stateside in 2020 amid Coronavirus precautions. Like last week's CJ Cup, the ZOZO features a short field of just 78 players and has no 54-hole cut. Tiger looks to defend at a familiar venue as he had five wins at Sherwood when the course hosted the Hero World Challenge. Dustin Johnson holds the course record at Sherwood, but a positive CoVid test will prevent him from teeing it up alongside Xander Schauffele, Justin Thomas, and Jon Rahm. Rory McIlroy, Patrick Reed, and Rickie Fowler are also among the notable invites, and all are looking to get in shape for Augusta, which is just two weeks away.
Sherwood CC has never hosted a full-field PGA event but has seen plenty of Tour action while hosting fourteen editions of the World Challenge. The Jack Nicklaus design measures just over 7,000 yards and plays at par-72 for members, but that par value is subject to change for this event. The course is exceptionally well designed from tee-to-green and challenges players to control their approaches to net the best birdie looks. Tee shots are relatively easy to navigate, although there are well-placed fairway bunkers, but the approach shots will decide this tournament. Tiger and his five wins skew things to look like power might be the way to go here, but Woods won with his irons, and the other champs here confirm that control is the way to go. Zach Johnson has a win here, along with two runner-up finishes, and he has long been synonymous with accuracy, especially in the wedge game. Graeme McDowell, Luke Donald, and Jim Furyk have all won at Sherwood and fit the same kind of no-mistakes style of play.
Each week, we take a look at the online betting sites and highlight the best value bets on the board. We make a short, middle, and long odds pick to win and breakdown a couple of popular head-to-head matches that you can find at just about every golf betting outlet. Odds to win and pairings can be found at Bovada. Here are our picks to win the 2020 ZOZO Championship.
Collin Morikawa (18 to 1)
The youngster has one of the best short term trends heading into this week with two wins since play resumed this summer, including his first Major, but also has a solid long term run of success. In his first thirty career Tour events, Morikawa had five combined wins or runner-up finishes and did not miss a cut in any of his first 24 career starts. He did miss a few weekends after his PGA Championship victory but got things going with a T12 at the CJ Cup and enters the week ranked fourth in the OWGR standings. He ranked 2nd in strokes gained on approach last season and 5th in overall tee-to-green performance. Both stats should help elevate him at Sherwood, and he putted well enough last season to net the 15th best scoring average. A big part of his win at Harding Park was using precision instead of power, and that style should have him near the top this week as well.
Hideki Matsuyama (28 to 1)
Matsuyama was very consistent last season with just two missed cuts in twenty-four starts and fifteen top-25 finishes. The top-end finishes were a little lacking overall, but some of his best runs came near the end of the summer with consecutive top-10s at the BMW and Tour Championship. Two more top-25s at the US Open and CJ Cup last week have Hideki looking like he is close to breaking through, and this course is a good spot for him to do so. Matsuyama finished last season as the 2nd best tee-to-green player and ranked 5th in both strokes gained on approach and strokes gained around the greens. That ability to scramble will pay off on any Nicklaus design, and Matsuyama was able to turn in a top-15 scoring average despite a putter that ranked outside the top-150. He isn't terrible with the flatstick and enters the week 64th in overall putting average, but he isn't gaining strokes on the field once he gets to the greens. If he can turn that trend around, his ball striking will have him in a position to win.
Abraham Ancer (50 to 1)
Ancer has turned in one of the most underrated marches up the OWGR standings as he stood 114th at this time last season but entered this week as the 21st best player in the world. He missed just one cut the previous season while finishing 2nd twice and just ran 4th at the Shriners for another close call on his first PGA Tour win. He doesn't have a long list of elite stats, but there are no weaknesses on his sheet either, and he turned in the 16th best scoring mark last season. He is top-40 in off-the-tee, tee-to-green, fairways hit, and total putting. That combo of solid numbers has routinely seen Ancer in position to rise through the field, and his 10th best scrambling stat gives him a nice fallback in case he is misfiring a bit with the irons. He should be coming into the peak years of his career and has the right combo of talent and experience to win a big event like this, even as a relative longshot.
Head-to-Head Matches
Picks to win are based on predicted scores after all four rounds. Check with MyBookie Sportsbook for single round pairings and a variety of prop bets.
Justin Thomas (-115) v. Rory McIlroy (-115) (pick to win: Thomas)
This looks like a 50-50 matchup on paper with both players having an elite gear when right. Thomas got a head-to-head win against Rory last week at the CJ Cup, and I'm calling for another win this week as Sherwood profiles just a bit better for Justin. Rory is among the best drivers of the ball, but his greens hit rate has dropped outside the top-75 on Tour while JT is 31st. With very similar putting stats, that small edge in greens hit as given Thomas better birdie and scoring averages. Thomas finished last season as the best overall tee-to-green player on Tour, and that can't be ignored on a Nicklaus designed course. Rory could go out and win this week, and it wouldn't surprise anyone, but Thomas is on a slightly better run since play resumed this summer, and he looks to be a great bet to finish inside top-10 with Rory in that next group back.
Matt Wolff (-115) v. Tiger Woods (-115) (pick to win: Woods)
Few players have started their career out the way Wolff has. In just 32 career starts, Wolff has a win at the 3M Open and three more runner-up finishes, including one at Winged Foot, and he enters the week 12th in the OWGR. Woods has played sparingly in 2019 and 2020, but the one consistent theme for him has been his very sharp iron play. Even coming off long absences from competition, Woods has been able to gain strokes on the field with approach shots, and we have seen how well he has done at familiar venues like Augusta. There may be no more familiar course to Woods than Sherwood as his twelve starts here have produced five wins and five more second-place finishes. Those results came at the Hero World Challenge, and Woods needed to beat just 17 other players in those events, but he has to beat only one in this pairing, and Wolff is coming off a CJ Cup where he shot 80 and 77. The fairways at Sherwood will be relatively friendly to Wolff, but Woods will get help there as well, and that is going to put these two in a second-shot contest all week. Advantage Woods in that scenario. Note: Did you know that some sportsbooks offer reduced vig sports betting which allows you to spend less on favorites and get paid more on underdogs? The same goes for golf betting. The payouts are MORE. Why settle for less? Start maximizing your betting dollar at BetAnySports! You get to lay only -105 odds on foots and hoops there too! It's a no-brainer! Especially if you're laying any kind of serious money either weekly or long term.
Good luck and good golf.