Cardinals vs. Red Sox Analysis & Moneyline Pick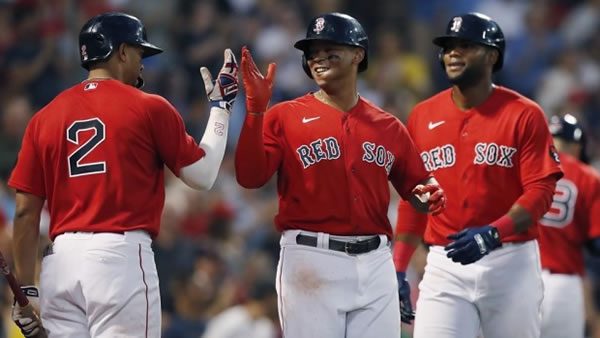 St. Louis Cardinals (37-29) vs. Boston Red Sox (35-30)
When: 7:15 p.m., Saturday, June 18
Where: Fenway Park, Boston
Moneyline: STL +100/BOS -120 (Everygame – Check out their 200% bonus on your deposit of only $25!)
Runline: Cardinals +1.5/Red Sox -1.5
Total: 9.5
Starting Pitchers: Dakota Hudson (4-3, 3.29 ERA, 1.25 WHIP) vs. Kutter Crawford (1-1, 5.74 ERA, 1.79 WHIP)
Long Haul Starter
Given what Dakota Hudson did last time out against the Reds, you might think that the Cardinals were simply trying to preserve their bullpen by asking Hudson to go a little longer than he really should have and dealing with the consequences. But given that Adam Wainwright and Miles Mikolas did in both going longer than seven innings in that series, protecting the bullpen really doesn't seem to be a problem for the Redbirds at the moment.
That says that Hudson's either feeling good and wants to pitch as long as he can when it's his turn to start, or the Cardinals simply want more innings out of their starting pitchers. In June, Hudson has lasted no fewer than seven innings each time he's taken the mound, after only pitching into the seventh inning one time in his first nine starts of the season. On two of the three occasions, leaving Hudson in the game made complete sense, as he held both San Diego and Tampa Bay to a single run over seven frames. But against Cincinnati, the Reds tagged him for six runs in a 7-6 Cincinnati win, making it a question of whether the Cardinals had some kind of reason to leave him in for the seventh rather than pulling him after six with a 6-4 lead. It seems like unless Hudson totally bombs, you can count on him lasting for seven innings, which makes his strikeout prop an appealing play.
Red Light, Green Light
One thing these teams definitely don't have in common is their philosophy on running the bases. St. Louis is very willing to take a chance on swiping a base when the opportunity presents itself, as the Cardinals rank second in the majors with 47 stolen bases on the year. What's more, the Cardinals don't run just to run, as they've only been caught stealing on 11 occasions on the year. If they've got an opportunity to steal, they're going to take that chance.
On the other end of the spectrum, Boston really isn't going to bother without air traffic lights directing them to second base. The Red Sox have the second-lowest caught stealing instances of anyone with a mere five, but that's also because Boston has only bothered to attempt 25 steals, the third-lowest total in the majors. Only Detroit and Minnesota have fewer steal attempts than the Red Sox, who also rank 27th in the majors in successful steals with 20. It hasn't really cost the Red Sox in terms of run scoring opportunities; Boston ranks seventh in the majors in runs scored with 309 runs. Of course, St. Louis has done even better, scoring 316 to tie for fourth.
Better Off Starting?
When new pitchers come up to the majors without a defined role, finding one that fits them is always a difficult task for the team that's bringing them up to the show. Kutter Crawford is the latest to try to figure out where he fits in Boston's plans after starting the year with Boston as a reliever before flaming out in that role and then dropping down to Triple-A Worcester to learn to be a starter.
Crawford didn't really do all that well in Worcester, but his first start since returning to Boston actually went well, as he held Seattle to one hit over five innings in a 2-0 shutout of the Mariners. But given that he had a 7.41 ERA in Worcester, there's a real concern that this was just a flash in the pan start on his part helped by the fact that the Mariners can't really hit all that well. St. Louis, of course, is a much stronger offensive team than Seattle, which could make this task much harder for Crawford.
Betting Trends
The Cardinals are 5-2 in their past seven games overall.
The Cardinals are 0-7 in their past seven games as a road underdog.
The Red Sox are 10-1 in their past 11 games against the NL Central.
The Red Sox are 4-1 in their past five games as a home favorite.
The over is 6-1 in the Cardinals' past seven games overall.
The over is 4-0 in the Cardinals' past four interleague games against a right-handed starter.
The under is 6-1 in the Red Sox's past seven games against the NL Central.
The under is 4-1-1 in the Red Sox's past six home games.
The Cardinals have dropped five straight to the Red Sox.
The over is 4-1 in the past five meetings between the teams.
Weather Report
This is going to feel more like April than June in Boston, with temperatures sitting at 60 degrees on a cloudy night in Massachusetts. However, with winds blowing at 14 miles per hour toward first base, well-hit balls could find their way to Pesky's Pole in right field.
Dan's pick
I am admittedly worried about the possibility of the Cardinals' futility against the Red Sox continuing here, but I need to see more from Crawford as an MLB starter before I throw my money on him as a favorite. Hudson is pitching well right now, and I'd rather ride with the more established option here. Give me the Cardinals. Note: Did you know that you could be betting on games for lesser of a cost? YES! It's called reduced juice wagering and it can be found at BetAnySports! It's free and saves you BIG bucks!
MLB Betting Guide
New to betting on baseball? We've got you covered! Our comprehensive how to bet on baseball article explains all the different types of wagers offered at the sportsbooks including money lines, over/unders, run lines, parlays and more! Also get tips and strategies to increase your odds of beating the bookies!