[et_pb_dcsbcm_divi_breadcrumbs_module hide_homebreadcrumb="off" homebreadcrumbtext="Home" separator="sep-raquo" hide_currentbreadcrumb="off" homebreadcrumborientation="left" _builder_version="3.8″ fontsbreadcrumbs_font="Lato||||||||" fontsbreadcrumbs_text_color="#000000″ fontsbreadcrumbs_font_size="15px" fontsbreadcrumbs_line_height="16px" fontsseperator_font="||||||||" fontsbreadcrumblinks_font="||||||||" fontsbreadcrumblinks_text_color="#2567cf" custom_margin="25px|||" custom_margin_phone="30px|||" custom_margin_last_edited="off|desktop" custom_css_main_element="font-family: Helvetica Regular;" global_module="3641″ saved_tabs="all"][/et_pb_dcsbcm_divi_breadcrumbs_module]
Pittsburgh Pirates at Atlanta Braves Pick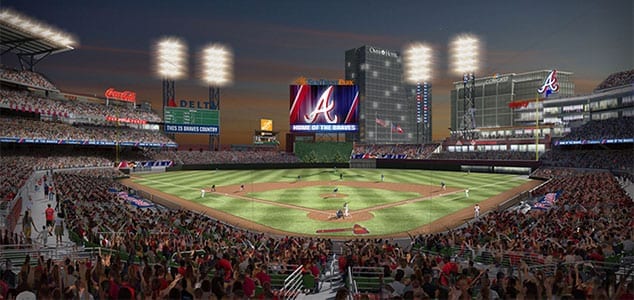 Pittsburgh Pirates at Atlanta Braves (9/1/18)
Time: 7:10 PM ET
Where: SunTrust Park. Atlanta, Georgia.
Listed Pitchers: Archer (PIT) & Gausman (ATL)
TV: FOX Sports South
Moneyline: PIT (+132) / ATL (-152)
Over/Under: 8
Game two of a three-game set between the Pirates and Braves is going down Saturday night at SunTrust Park. Fourth time's the charm for Pittsburgh as they narrowly defeated the Braves 3-2 last night to claim their first victory over the National League East division-leader this season. Consequently, the Braves lead the season series 3-1 and have outscored the Pirates 11-4. Atlanta is in the thick of a highly contested NL playoff race, while the Pirates postseason aspirations are pretty much kaput. The three-game set and season series concludes with a Sunday night showdown at 5:05pm ET at SunTrust Park.
Pirates steal one on the road
James Taillon was dealing Friday night, allowing just two earned runs on five hits across seven frames at SunTrust. The right-hander struck out seven and allowed only one free pass in the winning effort. Taillon improves to 11-9 on the year, boasting a 3.45 ERA and 1.20 WHIP. Taillon owes a dinner to fellow teammate Gregory Polanco (.246 AVG., 21 HR, 75 RBI & .336 OBP), who provided the game-winning RBI-single in the Top of the eighth inning. The Braves only runs in the 3-2 loss came off solo-shots by Ronald Acuna Jr. (.290 AVG., 22 HR, 48 RBI & .356 OBP) and Johan Camargo (.278 AVG., 15 HR, 64 RBI & .357 OBP).
With this result, Atlanta has recorded three straight losses. Losses came against the Chicago Cubs, Tampa Bay Rays and Pittsburgh Pirates. Over the three-game stretch, the Braves have been outscored 16-11. Meanwhile, Pittsburgh has won two of their last three decisions. However, the Pirates haven't claimed back-to-back victories in over two weeks.
Team Overviews
Pittsburgh is 66-69 (.489) overall this season, which puts them in fourth place in the NL Central Standings. The Pirates are 13.5 games behind first-place Chicago with 27 games left in the regular season. According to the tape, Pittsburgh is a below average team in the NL. They've scored 583 runs (10th NL), allowed 589 (10th NL) and have a -6 run-differential which is ranked ninth in the NL. On the road, the Pirates record is 31-35 (.470) thus far.
The Braves are clinging to a tenuous two game lead over Philadelphia in the National League East Standings with 28 games left this season. Overall, Atlanta is 74-60 (.552) and have posted a 35-31 (.530) mark at SunTrust Park. Atlanta ranks in the top third of the National League in runs scored (635 – 3rd NL), runs allowed (538 – 4th NL) and run-differential (+97 – 3rd NL). If the Braves can hang on down the stretch, they'll capture their 13th NL East Division crown and first since 2013.

Archer vs. Gausman
Chris Archer (4-7, 4.72 ERA & 1.45 WHIP) is scheduled to take the hill for Pittsburgh Saturday night. Since being acquired from Tampa Bay, Archer has made five starts for the Pirates in August. It hasn't been pretty so far as Archer has posted a 1-2 record with a 6.52 ERA and 1.76 WHIP. In his last two starts, Archer has recorded back-to-back losses and posted a 7.88 ERA and 1.88 WHIP. Archer's best recent start actually came versus the Braves on August 20th in a losing effort. He allowed one earned run on five hits over just four frames in a 1-0 loss at PNC Park in Pittsburgh, Pennsylvania. On the road, Archer is 4-5 over 13 starts this year with a 4.69 ERA and 1.48 WHIP. Saturday night will be Archer's first career start at SunTrust Park. Lefties have been an issue for Archer this year and Atlanta's lineup boasts a bunch of stellar left-handed bats. He's allowed lefties to average .294 with a .358 OBP, .495 SLG and .845 OPS.
Atlanta looks to Kevin Gausman (9-9, 3.87 ERA & 1.28 WHIP) to bring the Braves out of their recent three-game funk. Since being acquired from Baltimore, Gausman's made five starts for the Braves. He's compiled a 4-1 record with a 1.69 ERA and 0.88 WHIP. The right-hander has been on fire, recording four straight victories while posting a 1.00 ERA and 0.74 WHIP. Gausman already handled the Pirates once this year in a 6-1 win at PNC Park on August 21st. He limited Pittsburgh to zero runs and four hits over eight solid frames. Gausman threw 103 pitches, striking out five and allowing just two walks. SunTrust Park has been kind to Gausman as he owns a perfect career record there: 2-0 with a 1.93 ERA and 0.86 WHIP.
Where's the value?
I really like Atlanta in this situation, and we're getting a -152 price tag on if you have a 10 cent money line. So, Atlanta would need to win 60.3% of the time to make betting on them profitable. According to my calculations, the Braves have a 73.9% chance to win this one. Consequently, we have a sizable 13.6% edge against the number going with the Braves on the money line here. Gausman's been lights out lately, while Archer is akin to a sieve. Not to mention, the Braves lineup is stronger from top to bottom and they're simply the better team all-around. I expect Atlanta to snap their current three-game skid, and I'd highly recommend placing a wager on Atlanta -152 without hesitation.
<aside><h4 class="widgettitle">More NFL Picks</h4><!-- [et_pb_line_break_holder] -->