2022 Daytona 500 Odds & Picks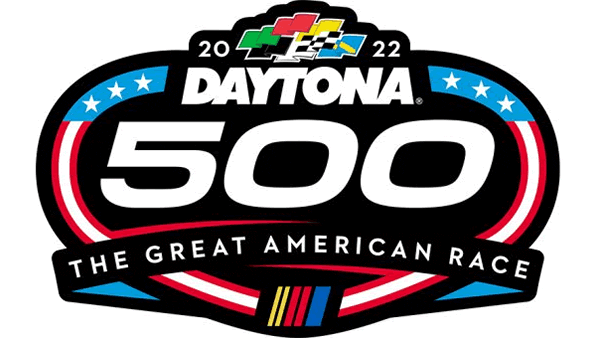 Race: Daytona 500
Date: Sunday February 20th, 2022
Track: Daytona International Speedway
Time: 2:30pm ET
Channel: FOX
Welcome back to the 2022 NASCAR season!
Although I was extremely skeptical of the Coliseum exhibition race, it was actually pretty good racing. I'll refrain from commenting on anything outside of racing. That being said, it was cool seeing the new cars out on the track, but admittedly, that track really doesn't give us any idea of how the cars really will perform. It's the shortest track they've raced on and the cars were nose to tail with lap traffic making the race interesting at many points. I was glad to see that NASCAR let the drivers allowed them to push each other around quite a bit. If you're going to make them race on a short track, they should be allowed to race like it's a short track. While that was a fun race, it was purely for the fans and for the purse. The real racing starts this week at Daytona. The guys are going to have the endure the Duels and get through the qualifying processes before the big race on Sunday.
The thing about the Clash at the Coliseum is that it allowed us to see these new gen cars racing for the first time and gave the drivers the opportunity to work out some issues before the big race. It was evident that there are going to be things to work on through the entire season with these new cars. It's not necessarily a bad thing, but it's definitely going to be a learning curve. The first casualty was Denny Hamlin who suffered a complete loss of power steering. On a 1/4 mile track, that is nearly impossible to drive through, especially with anyone else on the track. We also saw Tyler Reddick and Chase Briscoe with mechanical failures that ended their strong runs early on in the race. The mechanical failures, while sprinkled through the field, didn't overshadow the durability of the car. While it's typical to see some pretty heavy damage in these short track races, it was great to see that the drivers could move each other and beat and bang a little bit without completely destroying their cars. We didn't see the front ends and splitters ripping to shreds like in years past. I'll be curious to see how the bodies hold up on the bigger tracks and also in bigger crashes. The composite bodies might be a double-edged sword, but we'll have to wait to see the result of that. We didn't get to witness much on the pit stop agenda. I am curious to see how the single lug nut affects the stops moving forward and if that will throw a glitch or a giddy-up in the teams' workflows.
Where Are We Headed This Week?
Moving on to Daytona is definitely going to be a different atmosphere and different style of racing altogether. Outside of Charlotte, Daytona is arguable to the heart of NASCAR. The tradition and the years spent here starting off the season are undoubtedly second to none. Speed weeks isn't just a name. It's an expectation. While the Coliseum was a cool event, I'm happy to get back to where NASCAR roots are grounded. Daytona is a 2.5-mile asphalt tri-oval. It has 31 degrees of banking through the turns and 18 degrees in the tri-oval. The backstretch is a minor 2 degrees. The sweeping and high-banked turns means brakes are rarely, if ever, used. Unlike the Coliseum, we will not see the glow of rotors as these guys are on the lead the entire time. Into the turns and out, these guys are going to be exceeding speeds of 180mph+ throughout the entire duration of the race. With the introduction of this new car, drafting will be something to watch. Over the years, we saw a multitude of different drafting styles come into play depending on the cars. We had long single file lines and then we had pack racing with a couple or three cars together breaking off and racing during the glory days of Tony Stewart. What will we see from these new cars, you ask? The biggest differences are the larger 18″ wheels with a single lug nut, the composite body, widened body, and a transaxle combining the rear gear and transmission (which teams struggled with at the Coliseum). With regard to the body, the goal was to reduce the impact dirty air had on drivers, particularly in traffic. This will be particularly pertinent in the aerodyanmics at these larger superspeedways and in drafting. Better handling is the hope with the introduction of an underwing and rear diffuser sealed on the bottom of the cars. While NASCAR reduced the spoiler to 4″ and increased motors to put out 670 horsepower, of course they changed those for both Talladega and Daytona in the name of safety. For this race, the cars will have a 7″ spoiler and a reduced 510 horsepower to limit the speeds on the track. Honestly, I'm not a fan. But I guess we'll see if the race will change my mind.
Odds and Value Picks
With all of that in mind, picking a winner for Daytona is always particularly challenging. Add to that the new cars this year, and we're truly playing a game of craps. Nevertheless, we will still make an informed decision based on what we know about the track itself, this new car, and even using the performance of the Coliseum as a marker for who will prevail. Daytona is a tough one only because we will inevitably see quite a large amount of cars taken out at one time. With or without the next gen cars, the drivers will always find a way to get themselves in a "spot". Being able to drive out of it is nearly impossible and more often than not a stroke of luck. Better to have luck on your side than skill at times I suppose. As we move forward into the big race for Sunday, we will have a couple of qualifiers that you can also keep your eyes on to get a better idea of what teams have their acts together. The Duels will air on Thursday night, with the first airing at 7pm followed by a 9pm showing for the second field of drivers. Basically, what you need to know is that the Duels will set the remainder of the field for the 500 with the front row being predetermined by qualifying that is happening on Wednesday night. Yes, NASCAR changed it up again. Since we don't know the front row as of yet like we used to in previous years, it's hard to get an accurate prediction of how each team is running. Keep those eyes on qualifying tomorrow night but more importantly on the Duels Thursday night. Honestly, despite all of the changes with this car, I still think we're going to see some of the best restrictor plate drivers prevail. Let's take a look at your potential winners heading into Sunday's big race.
Favorite: Joey Logano
Mid-Range Pick: AJ Allmendinger
Dark Horse: Justin Haley
Stick with me on Haley. The kid is young and needs more experienced, but his record at Daytona precedes him. With an average finish of 6.67 in 3 races, I don't think it's coincidental that he has that average. I think it speaks to his skills on superspeedways. He's going to be immersed with the Cup drivers more than ever this year, and I think that we're going to see him really start to flourish. AJ Allmendinger is going on my B list to start the year. This guy is a firecracker. I just love him. He's full of personality and gratitude to top it off. With an average finish of just above 7th place, Allmendinger seems to be slowly finding his groove in the Cup series although he's been around for quite a while. I think this might just be a breakout year for him. He had a really strong year in 2021, and I believe he's going to carry that momentum into 2022. Joey Logano is going to be the driver to beat on this track, though. Although he had a hard-fought 2021, he came into this year with a win at the Coliseum showing he has a strong grasp on these new gen cars. That is going to be what it takes to really start off strong this year. Couple that knowledge and skill with Logano's total grasp of superspeedways and we've got quite the driver to look out for. Logano always has speed on these big tracks. With Penske equipment, he will be hard to beat as we head into Daytona.
There will be a lot of variables that are ultimately going to determine who comes away with the win here. The new cars are just one aspect of it all. The skill that many of these guys possess for the superspeedways is still at the top of the list, but that doesn't mean that we count out the young guns. Tyler Reddick, Chase Briscoe, and Justin Haley to name just a few are going to be huge contenders in this game on Sunday. These guys are all developing their skillset with their teams and getting comfortable with the Cup Series level of racing still in many aspects. I predict, if nothing else, that this year's 500 is going to be a spectacle to see. Stay tuned for the first race of the 2022 NASCAR Cup Series season as these guys head into Daytona this week!