Auto Club 400 Race Analysis – Picks to Bet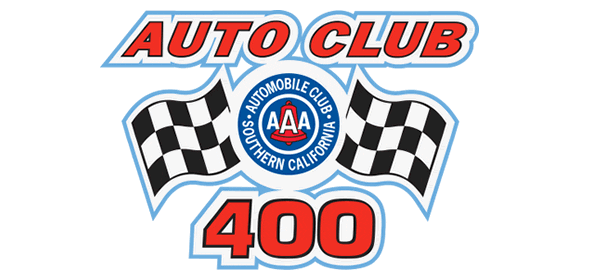 Race: Auto Club 400
Date: Sunday March 1, 2020
Track: Auto Club Speedway
Time: 3:30pm ET
Channel: FOX
What Did We Learn From Last Weekend?
Penske drivers came through at Las Vegas. Joey Logano took the checkers to win with only a handful of cars, even remaining on the lead lap. The best part of his win? Staying out after the final caution was a mistake. He intended to come in, but with not knowing who was coming or going off pit road and the chaos that ensued the last few laps, Logano's call to stay out paid off. Clean air was the key and really helped him navigate to the front of the pack, much to the dismay of the other drivers. This is the second consecutive win at the Spring Vegas race. It seems that he's got something about this track figured out. Ryan Blaney was a driver looking for the win who had the opposite pit strategy. He came in and got four tires, but ended up being shuffled back to 11th when all was said and done. He was noticeably frustrated by the strategy and realized too little too late that there was no way to get to the front of the pack and beat those guys with clean air. Regardless of fresh tires, they weren't enough to really make the moves that he needed to get back to the front. For those that went in for tires, two tires was the best strategy if tires were going to make a difference at all. Logano, obviously, showed that clean air is what mattered most.
Unfortunately for our hopeful, Kyle Busch, his 14th place finish was the best of the day for the Gibbs drivers. They seemed to struggle throughout much of the race. To be honest, it didn't help that both Busch and Denny Hamlin had illegal modifications made to their cars prior to the start of practice on Friday. That's a no-no. That obviously put them at the back of the pack to start the race on Sunday. Hamlin was the next best finisher at 17th with Martin Truex Jr. finishing 20th and Erik Jones rounding out their team with a 23rd place finish. Those finishes are very atypical for the Gibbs team. This weekend, they are certainly hoping to turn that misfortune around. One driver who had a great day, though, was Matt DiBenedetto. He matched his career-best finish with a runner-up spot right in front of Ricky Stenhouse Jr. Austin Dillon and Jimmie Johnson rounded out the top five.
BET YOUR AUTO CLUB 400 PICKS FOR FREE! SIMPLY DEPOSIT $100 TO $300 BY CLICKING THIS LINK AND YOU'LL RECEIVE A MATCHING DOLLAR FOR DOLLAR BONUS!
Where Are We Headed This Week?
This weekend, the drivers are staying out west heading to Auto Club Speedway in California. This track is another monster track. It's a 2-mile D-shaped asphalt oval with 14 degrees of banking in the turns, 11 degrees through the front stretch, and 3 degrees along with backstretch. That being said, it's clear to see that speed is the name of the game at this place as well. The importance of clean air that we saw at Las Vegas is going to channel over to California for this weekend's race. It's going to be a race of who can maintain track position. We are going to see the pit strategy rule the day again. To take tires or not to take tires? THAT is the question. With the debacle of what happened last weekend, it'll be interesting to see how these teams handle those pit stops, especially in a caution situation at the end of the race is that comes to fruition.
Odds And Value Picks
When we take a look at potential winners this weekend, we have to consider our horsepower drivers. That basically means Penske if you follow anything I write. Logano showed his strength last weekend, especially when he got to the front of the pack. I anticipate a strong showing from him. In fact, he's going to be a favorite heading into this race. Currently, at +750, he's not the top driver for the weekend, but he's looking very favorable. The books are sowing Kyle Busch as the favorite coming into this weekend, but I have to say that he's not driving at the top of his game, in my opinion. And WHY did the Gibbs teams feel the need to mess with their cars before practice last week?? Auto Club might be the redemption that Busch and his teammates need, but they have some work to do. Interestingly enough, with the exception of Erik Jones, all other Gibbs drivers are at the top of the favorites with Hamlin and Truex Jr., both rated at +500 currently. Let's take a look at your potential winners heading into California.
Winner: Jimmie Johnson (+3300)
Middle of the Road: Ryan Blaney (+1600)
Dark Horse: Matt DiBenedetto (+5000)
Don't hate. I already hear the gasps and the see the headshakes, but hear me out. DiBenedetto is killing it so far. Yes, we've only had two races so far, but he's coming off a second-place at Las Vegas. While Auto Club is different, he's finding his way on these larger tracks. Give the kid some time. He will absolutely have a win before it's said and done, and this track might just be the place that he can cash in. Ryan Blaney is another driver to watch. He is steadily becoming more and more confident. With a second-place finish at Daytona and a darn near second-place finish last weekend (only hindered by crazy pit strategy), Blaney has the skills and the equipment to make it happen. He's definitely going to be in the mix and consistently at the front of the pack on Sunday. Finally, call me crazy, but I am putting my chips on a not so popular guy this weekend. Although Johnson has had a rough couple of years, it seems like things are finally coming back together for him in his final season. He is coming off a top 5 finish at Las Vegas, and is heading into Auto Club as the most winningest active driver to date with a total of 6 wins here at his home track. Home field advantage never hurts. With all of the Hendricks teams looking like they've found their speed once again, I do believe that Johnson is going to show us that he is still a force to be reckoned with. This track is the perfect one to end his winless streak and really produce some solid results early in the season. Let's take a peek at where everyone stands after the first pretty normal race of the year:
Ryan Blaney (+1600)
Joey Logano (+750)
Kevin Harvick (+450)
Kyle Larson (+1200)
Ricky Stenhouse Jr. (+25000)
Chase Elliott (+1000)
Austin Dillon (+20000)
Chris Buescher (+20000)
Denny Hamlin (+500)
Matt DiBenedetto (+5000)
Jimmie Johnson (+3300)
Bubba Wallace (+50000)
Clint Bowyer (+3300)
Alex Bowman (+3300)
Corey Lajoie (+100000)
Martin Truex Jr. (+500)
Bet these odds as well as head to head, driver vs. driver matchups at one of the web's oldest and most trusted sporsbooks: Bovada! You receive a 50% bonus up to $250 FREE as well! Credit cards work there for deposits! Click here to be betting on the race within minutes!
As you can see, we are still seeing quite a few names we're not used to seeing at the top of the leaderboard. Am I saying they don't belong there? No. But I do believe Daytona really throws a wrench in the normalcy of racing. If you look at the spread of the odds, you can also get a feel for the drivers that typically don't continue those types of finishes throughout the year. You will continue to see a large ebb and flow of these drivers within the core 16 spots over the next several weeks. I certainly anticipate drivers like Brad Keselowski and Kyle Busch finding themselves moving up the ranks as we proceed. Stay tuned as we watch these guys battle it out and see if Johnson can climb back to victory this weekend at Auto Club Speedway!