Coca-Cola 600 Analysis & Predictions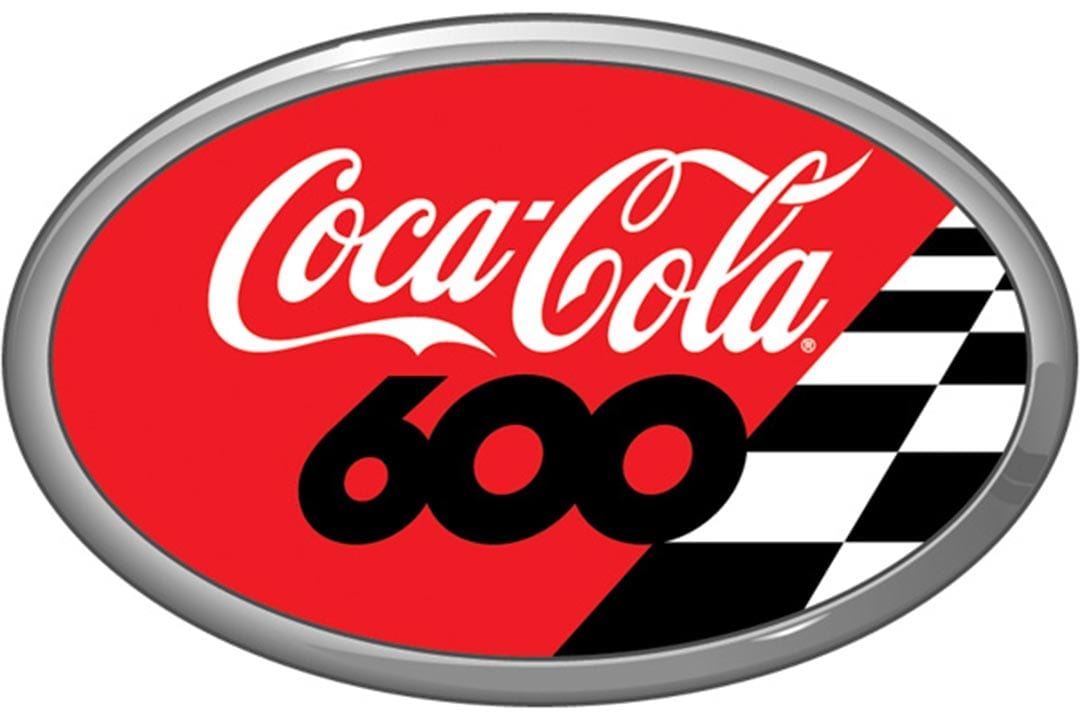 Race: Coca-Cola 600
Date: Sunday, May 24th, 2020
Track: Charlotte Motor Speedway
Time: 6:00pm ET
Channel: FOX
What Did We Learn From Last Weekend?
After two races back on the track at Darlington, the drivers are heading to the epicenter of racing for NASCAR. Charlotte is hosting the longest race of the season this Memorial Day weekend. The drivers are definitely getting their workout in, as this is a tremendous task to not only race this many races in such a short period of time but also to logistically get everything moved from one track to another and get cars setup to race a much different track than Darlington. It's going to be interesting to see how Chase Elliott and Kyle Busch handle this weekend as well after Busch dumped Elliott during some tough racing. Denny Hamlin took the win Saturday night, but Elliott very clearly made his point to Busch known with some single finger salutes and some not so clean language. Per Elliott, social distancing makes fighting hard. Regardless, we might see some of that pour onto the track at Charlotte even though Busch says it is all smoothed over.
The Darlington races were very interesting. Sunday's return to the track proved the point that track position and clean air are the major factors in winning. Kevin Harvick brought home the checkered flag. Tire wear was also another very big story in the race. Honestly, though, one of the most entertaining parts of the race was at the end of stage one. Admittedly, I like Jimmie Johnson. I do. Sorry to those who dislike him, but the man has seven championships to back up his notoriety. That said, Johnson is also validating that he is good to retire after this season. Nearly completing the first stage and ever so close to gaining his first stage win in who knows how long, Johnson slides up the track and clips Chris Buescher's left rear fender. If that wasn't bad enough, Johnson clipped Buescher's fender, but he was the victim of the entire situation, hitting the wall and parking his car for the remainder of the night. Johnson was so close. So very close…and he blew it. The pattern of this continuing, regardless of tracks, is pretty indicative that Jimmie is ready to see the Cup Series out. It's been a good ride, Jimmie, but time for you to enjoy retirement.
Where Are We Headed This Weekend?
As mentioned, we are going to be heading to Charlotte for the longest race of the year for the drivers and teams. The Coca-Cola 600 is historically held on Memorial Day weekend every year. It's always a race full of patriotism, partying, and downright good racing. It's a tough race that tests the endurance of both the drivers and their equipment. Running 600 miles is not an easy feat, especially in the summer heat. The drivers are battling heat exhaustion and dehydration on top of trying to take care of their tires and engines. These engines are going to be tested harder than in almost any other race of the year. The engineers have work cut out for them to put together a package that can withstand the challenge of this race. Tires are also going to be a factor here, as the drivers generally have some long runs, leaving 2 or 4 tire stops as a very big part of the strategy. We'll have to see if that sticks. Last year's race had a total of 16 cautions, so I will be interested to see if this package has the same results as last year. The good thing about this weekend is that the drivers and teams get to qualify in the traditional sense. They're not qualifying using a ticket system or points.
Odds and Value Picks
With all of that to consider, we have several drivers that are going to be contenders for the win. There's a lot of focus on Kevin Harvick and Martin Truex Jr., but I think that we are going to see Penske back in the winner's circle on Sunday night. If long runs prevail, the engine package from that garage usually supersedes any other team. Joey Logano is my pick to win. Although his Darlington run wasn't very favorable, Charlotte is definitely much more his style. Logano does well on the bigger intermediate tracks and also has a good car. He will have his work cut out for him with a laundry list of other drivers that are also going to be very competitive and looking for a win. Here's a rundown of your potential winners heading into Charlotte:
Favorite: Joey Logano (+800). Bet your Coca Cola 600 picks for FREE by taking advantage of a 100% REAL CASH bonus where you deposit anywhere from $100 to $300 and the sportsbook will match your deposit dollar for dollar with extra money in your betting account! You'll need to use this special link to sign up and make sure that PREDICT100 is listed in the promo/bonus code box on the registration page. Enjoy!
Middle of the Road: William Byron (+2000)
Dark Horse: Tyler Reddick (+5000)
Tyler Reddick is a driver to definitely watch. He ran very strong at Darlington Sunday night, breeching the top 5 for several circuits. He came home with a 13th place finish, but we must remember the race was rain-shortened. He was the third-best finisher for the Chevy guys, only one spot behind William Byron. Reddick has never run a Cup race at Charlotte, but he won the Xfinity race here last year, so he's going to be a driver to keep your eyes on. Byron is also another strong driver. With only two starts at this track in the Cup series, 2019 brought a respectable 9th place finish. It's important to note that he also got the pole for this race last year. Byron most certainly has the speed and seems to do well on these intermediates. I'd look for him to be at the front of the pack this weekend. Joey Logano is going to be the one they're hunting down, though. He has one win at this track back in 2015 and came home 2nd last year. He's hungry, ladies and gentlemen. Logano is showing up to win. Let's take a look at where Darlington left him and the other drivers in the points.
NASCAR Standings
Kevin Harvick (+550) - Find the lowest favorite odds and highest paying underdogs at 5Dimes Sportsbook! Home of "Reduced Juice Wagering"
Joey Logano (+800)
Alex Bowman (+1600)
Denny Hamlin (+1100)
Chase Elliott (+900)
Brad Keselowski (+800)
Aric Almirola (+3300)
Martin Truex Jr. (+600)
Matt DiBenedetto (+5000)
Clint Bowyer (+2500)
Ryan Blaney (+2500)
Jimmie Johnson (+1600)
Kyle Busch (+400)
Kurt Busch (+2200)
Erik Jones (+2500)
William Byron (+2000)
As the drivers ready themselves for an atypical Coca-Cola 600 without all of the fanfare, there's no doubt the racing will still be awesome. The passion is still very much alive even though the stands aren't filled. Will Elliott get redemption from Kyle Busch? Will we have more than 16 cautions like last year? Will Penske bring it to the table with their engine packages? All remains to be seen as we all look forward to another exciting night of live NASCAR racing from Charlotte Motor Speedway!