Digital Ally 400 Picks & Betting Odds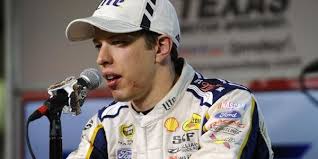 Race: Digital Ally 400
Date: Saturday May 11, 2019
Track: Kansas Speedway
Time: 7:30m ET
TV: FS1
What We Learned From Last Weekend
Dover's a wrap! After a race that was delayed Monday due to weather conditions, Martin Truex Jr. managed to take home the victory. Interestingly enough, Truex, who was 8-1 as the 6th driver, won after starting at the back of the pack for failing pre-race inspection prior to the race that never happened on Sunday. That being said, it seemed as though pit stop strategy played a huge role in how the drivers gained positions. Overall, drivers made up tons of position while fighting for positions off the pits and also used some tire strategy as well to make up some spots.
Let me tell you who was not a happy camper. Kyle Busch said the new aero package "sucked". I'm not going to lie. I laughed. I laughed entirely too hard. Obviously, Busch was very salty after struggling for much of the race, but the man has a seriously true point. Look at the distances between the drivers. Truex won over second place Alex Bowman by nearly 10 seconds. Sixth place finisher Chase Elliott finished behind the leader by 17 seconds. To put that into perspective, it only takes approximately 23 to 26 seconds to get around Dover. So, call me crazy, but I don't think that this whole aero thing is working to keep the cars closer together. One thing that Steve O'Donnell said in response to the criticism of the package is that green-flag lead lap passes are up by 46 percent. Um, Steve, I think we all know that this is not an accurate depiction of any sort of good racing. You know what else is also up? Competition cautions and more pit stops. This creates more lead lap passes. It's not brain surgery. Instead of NASCAR officials owning up that the racing does, indeed, suck, they are continuing to sugar coat things in an effort to make more money and "progress" the sport. In my opinion, it's tanking and tanking quickly.
We Are We Heading This Weekend?
That being said, maybe Kansas will give us a better race. This is one of my favorite tracks. It's an intermediate with a lot of speed. I think that we're going to see some better racing than Dover if nothing else. Kansas is a 1.5 mile asphalt tri-oval. The turns vary in banking from 17 to 20 degrees. The frontstretch is milder at 9-11 and the backstretch is minimal at just 5 degrees. This place really requires some strategy. Pit strategy has been a big deal here in the races past, and with the gains made from pit road at Dover on Monday, I expect to see drivers striving for the same. Tires do tend to be a hard point here. There have been many a tire testings at this place, with Goodyear trying to make the race more competitive yet keep the tires on the cars long enough to not have to pit every 20 laps. I think it's mission accomplished here.
50% Cash up to $250

Potential Odds and Winners at Kansas
I think I'm going to go out on another not so long long shot this weekend. Kevin Harvick is not the favorite for some reason, but he is actually the defending winner of this race. He's been doing a little better each week, having a top 5 finish at Dover. Kansas is a place that he gets around well. He is very strong amongst the intermediate track scene to begin with, but this is a place that he is notoriously successful at. If you take a deeper dive into the best driver stats at Kansas, besides Kevin Harvick, both Jimmie Johnson and Carl Edwards have the best records. The irony is that Carl Edwards is no longer around and Jimmie Johnson is just, well, being Jimmie Johnson lately and not doing a whole lot of that winning thing. Let's take a look at your potential winners heading into Sunday's big race.
My Pick to Win: Kevin Harvick (7-1)
Middle of the Road Pick: Jimmie Johnson (25-1)
Dark Horse Prediction: Alex Bowman (60-1)
I am debating who should even be categorized as the mid-pick versus the dark horse simply because Bowman has 2 consecutive runner-up finishes and Johnson doesn't have much of anything going on at all. Regardless, I'll stick with what I have. Johnson has a strong history at Kansas. If he can make any gains this season, he's likely to have a better finish here than he has at most other tracks this season. Alex Bowman is looking to continue a streak of successful finishes, leading the Chevys in best finishing position recently. Look for Bowman to continue as he builds confidence with these strong finishes and provide a big payout if he upsets the field with 60-1 odds. The kid has plenty of talent. He seems to finally be getting into his groove with his team and really seems to now understand his capabilities. He will likely continue to add positively to his rankings this weekend:
Here are your current top 16 after last week's race:
1. Kyle Busch (7-2)
2. Joey Logano (7-1)
3. Kevin Harvick (7-1)
4. Denny Hamlin (20-1)
5. Martin Truex Jr. (7-1)
6. Brad Keselowski (7-1)
7. Chase Elliott (10-1)
8. Kurt Busch (20-1)
9. Ryan Blaney (10-1)
10. Clint Bowyer (16-1)
11. Aric Almirola (20-1)
12. Daniel Suarez (30-1)
13. Alex Bowman (60-1)
14. Ryan Newman (60-1)
15. Kyle Larson (10-1)
16. Erik Jones (25-1)
As you can see, Jimmie Johnson has fallen to the wayside in the points. Alex Bowman, on the other hand, has made strides. If you remember, Alex Bowman wasn't even in the top 16 at the end of March. It seems he's now on a mission. This weekend will be a bit critical in determining if he can maintain his composure and show that his talent can supersede his mistakes. Pit road is going to be the place to watch. Drivers need to get out clean and make smart tire and fuel choices. If they do not, they will have to pay the price. With the new aero package, I honestly don't expect much in the way of wrecks. Drivers will likely have many gaps between them and lap traffic really shouldn't be a big deal. If a driver can put nearly 10 seconds between himself and the nearest competitor at Dover, it will be no problem doing that at this weekend. Stay tuned for a great night of racing at Kansas Speedway!
50% Cash up to $250