Federated Auto Parts 400 Picks – Odds & Analysis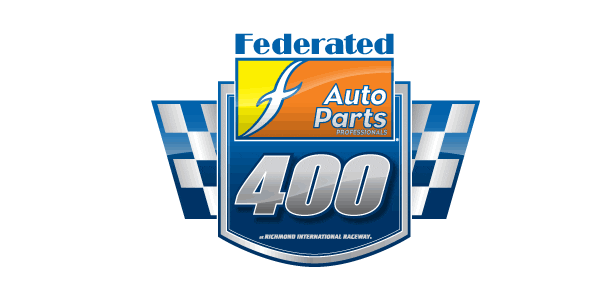 Race: Federated Auto Parts 400
Date: Saturday, September 12, 2020
Track: Richmond Raceway
Time: 7:30pm ET
Channel: NBCSN
What Did We Learn From Last Weekend?
Darlington was kind of a womp womp race. There wasn't a whole lot of racing throughout the track, and Elliott and Truex took each other out by both scraping the wall on lap 355, leaving Kevin Harvick to win as predicted. I guess we really shouldn't be surprised by that. Harvick came into the Chase with a solid lead after a fantastic regular season, so winning the first race of the playoff rounds is pretty much par for the course. Harvick had to hold off a very persistent Austin Dillon, who finished just 0.343 seconds behind. It was Harvick's 2nd win for this race, his eighth for the season, and the 57th of his career. That puts him at 9th in history for overall most wins. I'd say that's an okay record to carry. Eight wins for the season is his own personal record. Quite frankly, that's going to be hard to beat. He's not done with NASCAR yet, though, so there's always next year to give it a shot.
We have a few races remaining this season. Hopefully, they're a little more climactic than Darlington. I actually expected more racing amongst the drivers, but it was a lot of drivers just riding around and taking it easy. Most of the race seemed to be a bunch of guys five or more seconds behind the leader. They definitely raced the track much more than they raced each other. I would've like to see some more competitive racing. Joey Logano came home third, followed by Erik Jones and William Byron to round out the top 5 spots. Alex Bowman, Kyle Busch, Kurt Busch, Aric Almirola, and Clint Bowyer finished out the top ten. Martin Truex Jr. finished a disappointing 22nd after his late-race brush with the wall. He won the first and second stages and also led the most laps, 196 of 367, to be exact. He definitely had a strong car. This weekend, he'll definitely be seeking a bit of redemption as the drivers head to Virginia.
Where Are We Headed This Weekend?
Richmond is a great race. It's a big short track. This track is a 0.75 D-shaped asphalt oval. It boasts 14 degrees in the turns, 8 degrees on the frontstretch, and 2 degrees on the backstretch. It's different than the other short tracks mostly due to length but also because of the banking. Whereas Bristol has a lot more banking at 26 to 30 degrees, Richmond tops out at 14 degrees. However, Bristol only comes in at just over half a mile in length. With the reduced banking but longer length, drivers can still maintain quite a bit of momentum throughout the entire track. I guess you could say that Richmond is in between Bristol and Martinsville. Martinsville is the smallest track on the Cup circuit. It is also very flat compared to both of the other two tracks. Richmond subsequently allows more speed than Martinsville because of the marginal banking and the length of the straights versus the 800 feet that Martinsville so graciously gives the drivers. Knowing that Richmond is basically a big short track, track position is the number one element to winning this race. Drivers need to get out front and stay there, meaning they need to minimize pit road errors and figure out tire strategy early on. Tires aren't quite as significant as what we saw at Darlington and also what we see at both Bristol and Martinsville, but it's still something to consider.
Odds and Value Picks
This track is a place that Truex could very well get his first win of the playoffs. He's going to be the driver to watch. The JGR garage should have a strong race through the entire garage, but Truex Jr. will be at the front of the pack. He is going to get a bumper full of Kevin Harvick, but I actually think Harvick will be less of a threat than usual. He's got wins at Richmond, but he hasn't won on this track since 2013. Truex last won here in the Fall 2019 race. Coming off the incident from last weekend, I believe that they're going to be able to come off the truck with a good setup already on their car and looking for victory lane. It shouldn't be hard to find for this team. Let's take a look at the potential winners heading into this weekend's race:
Winner: Martin Truex Jr. (+400). Bet this week's NASCAR picks for FREE by depositing $100 and getting a $100 bonus added to your account at MyBookie! *You can actually deposit as much as $300 and they'll match it!
Mid Range Odds: Clint Bowyer (+3300)
Dark Horse: Christopher Bell (+5000)
I know Bell is indeed a long shot. But if we take a look at his last season in the Xfinity series, you'll notice he won the Fall Richmond race in dominating fashion, leading a total 238 of 250 laps. The kid is good. He's racing in good equipment, and I think that he's definitely got a shot at a very strong finish if he can run a calculated safe race. Clint Bowyer has two wins at Richmond. He's a strong short track driver who has finished in the top 10 in his last 4 Richmond starts. He had a top 10 finish at Darlington last weekend too. Bowyer is definitely someone to keep on your radar this weekend. He's going to be sneaking around the front of the pack, and with him sitting on the bubble of the top 12, this is probably his best chance of winning his way into the next round of the playoffs. Let's see where these guys are standing after Darlington.
NASCAR Standings
Kevin Harvick (+450)
Denny Hamlin (+400)
Joey Logano (+700)
Brad Keselowski (+800)
Alex Bowman (+4000)
Martin Truex Jr. (+400)
Chase Elliott (+700)
Austin Dillon (+6600)
William Byron (+4000)
Kyle Busch (+700)
Kurt Busch (+2000)
Aric Almirola (+3300)
Clint Bowyer (+3300)
Cole Custer (+6600)
Matt DiBenedetto (+8000)
Ryan Blaney (+1600)
Blaney got the raw end of the deal…or exactly what they deserved depending on the truth of the circumstances. He dropped from a 7th place start to the rear of the field for the Southern 500 and came out worse for the wear. NASCAR docked the team a total of 10 points and suspended crew chief Todd Gordon due to a bag of lead weights being left in the car leading to what NASCAR called an "improperly mounted ballast." This put Blaney in a more than serious predicament in terms of the playoff races. He's heading into Richmond 17 points behind Aric Almirola. That 12th spot in the magical number for these drivers. That's why I think Clint Bowyer is going to fight pretty hard this weekend. We'll have to wait and see how it all pans out as the drivers head to Richmond to race under the lights this Saturday night! Want more free bonus cash from a NASCAR betting site where you can bet on the race while it's happening? Check out Bovada Sportsbook, where you'll get a 50% bonus up to $250 in free bets! (Deposit $500 they'll add $250 extra).