Instacart 500 Race Analysis & Predictions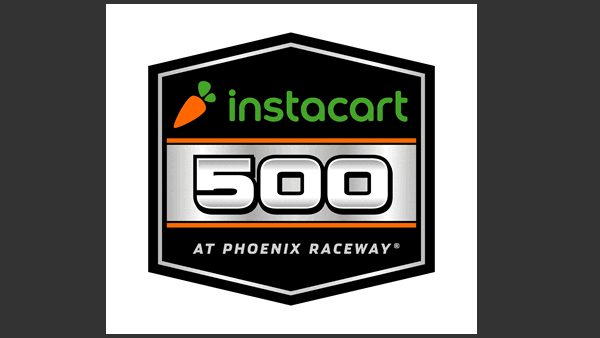 Race: Instacart 500
Date: Sunday, March 14, 2021
Track: Phoenix Raceway
Time: 3:30pm ET
Channel: FOX
What Did We Learn From Last Weekend?
After only four starts with Hendrick Motor Sports, Kyle Larson gets his first victory after returning from a suspension from the NASCAR Cup Series. This is Larson's first win on a mile and a half-track and an impressive start to the 2021 season. He's a true talent, and none of us should really be surprised at a win this early in the game for him. He has now solidified his spot in the playoffs and will have less to worry about moving forward in the season. He ran a strong race, finishing well over 3 seconds over 2nd place Brad Keselowski. Brad recognized how fast Larson was throughout the day and knew that he didn't have anything for the #5 Chevy. Lason won stage 2 as well as leading a total of 103 laps, which was clearly the most of any driver.
Larson is the 4th different winner out of 4 races so far this year. Hendrick teammate William Byron won at Miami, making the entire Hendrick garage look pretty promising for this championship battle. Byron finished in the top 10 once again for another reliable performance. Kyle Busch was notably frustrated but salvaged a very respectable 3rd place finish. Denny Hamlin and Ryan Blaney rounded out the top 5 spots. Martin Truex, Christopher Bell, William Byron, Joey Logano, and Erik Jones finished out the top 10 spots. A top 10 for Jones is a good boost in morale for that team. I think Jones is another driver that has a lot of skill and potential but hasn't found the right fit to this point. It seems like things are starting to come together for him at RPMs. It's not a top-quality team, so there are inherent challenges, but Jones' positive attitude and pure motivation most certainly helps to make an overall solid impression on the entire team. I'm looking forward to seeing Jones develop his talent throughout the season.
Where Are We Headed This Weekend?
He will have another great opportunity as the drivers and teams head to Phoenix this weekend. Phoenix is a unique track. It's one of a kind in its configuration and with its blue walls. This place is a big short track. It is a 1-mile asphalt oval with a dogleg component. The degree of banking is kind of all over the place with this track. The straightaway at the start/finish, as well as the backstretch, are all relatively flat, with only 3 degrees of banking. The straightaway from the dogleg to turn 1 is around 10 degrees with the dogleg itself and turns 3 and 4 between 10-11 degrees of progressive banking. Turn 1 is 8 degrees, with turn 2 having 8-9 degrees of progressive banking. Phoenix is a challenge in terms of tires. This place is challenging for Goodyear. There have been a lot of testing sessions here just for this reason, and Goodyear seems to have developed a compound capable of withstanding the demands of this particular track.
Odds and Value Picks
Taking a look at the potential winners here based on history, Kevin Harvick has undoubtedly been the star of Phoenix. With the most wins out of any active driver with nine total and also the overall best driver rating here, how do you go against Harvick? Well, he's going to need to do better. I'm not saying this isn't his weekend, but he's struggled in the opening races this season for some reason to really close the deal. He earned the title of "the closer" for a reason. That being said, he's had multiple top 5/10 finishes, but he hasn't been able to be competitive at the front of the pack. This is the place where it will happen if it's going to happen anywhere at all. Harvick will have to look out for a couple of other very competitive drivers here at Phoenix, namely Kyle Busch and Brad Keselowski. Busch has an impressive record here as well, with a total of 3 wins and a great top 5 and top 10 record overall active drivers. Keselowski has no wins here, but that's bound to change. He's got a better than 30% average of top 5 finishes. That's nothing to sneeze at. Let's take a look at your potential winners heading into this weekend's race.
Top Favorite: Kevin Harvick (+650) Bet it FREE! Deposit $100 get $100 FREE at MyBookie Sportsbook! Must make sure PREDICT100 is in promo/bonus code box!
Mid-Range Pick: Ryan Blaney (+1400)
Dark Horse: Erik Jones (+10000)
Like I mentioned earlier, I think that Jones is coming into his own. He's still got a lot of learning and growing to do with RPM, but his talent is starting to shine through. We will likely see an upswing in his finishes this year. Coming off a top 10 finish at Las Vegas is only going to give his entire team some momentum moving forward. Ryan Blaney is another driver to keep your eyes on. He had a rather fantastic 2020 season but has run into some bumps in the opening races of 2021. He had a little bit of redemption with a top 5 finish at Las Vegas and will look to capitalize on that finish into this weekend's race. He's had multiple poles here as well as top 5 and 10 finishes. He's bound to be competitive. He's also looking to redeem himself in the points right now. Let's take a peek at the top 16 in the standings after Las Vegas.
NASCAR Standings
Denny Hamlin (+650)
Brad Keselowski (+500)
Kyle Larson (+900)
Chase Elliott (+550)
Christopher Bell (+3300)
Joey Logano (+800)
Kevin Harvick (+650)
Martin Truex Jr. (+1000)
Michael McDowell (+15000)
Kurt Busch (+2500)
William Byron (+1800)
Austin Dillon (+8000)
Ryan Preece (+20000)
Kyle Busch (+800)
Ryan Blaney (+1400)
Chris Buescher (+15000)
Blaney is sitting in the 15th spot, looking to climb. Christopher Bell, Ryan Preece, Michael McDowell, and Chris Buescher are all holding strong in the top 16 while some of our veterans are struggling early on. The points are still going to shift dramatically moving forward. It's very early in the standings still. Phoenix is a great race that will show us that the veterans are still going to give the rookies a run for their money. Stay tuned for an exciting afternoon of racing as the drivers battle alongside the blue walls of Phoenix! Question: Did you know that you can bet on NASCAR races AFTER they start and while they're in-progress? Yes! Find this awesome wagering option at Bovada Sportsbook! Your credit card WILL work for deposits and they'll give you a 50% bonus on your first deposit too!
Get $60 of FREE member picks & predictions
(NO commitments. NO Credit Card. NO Salesman.)